President Barack Obama has received more portrayals on television than on the big screen. President Barack Obama was the 44th president of the United States, who served two terms in office from 2009 to 2017. Like many presidents before and after him, Barack Obama's television portrayals have mostly been in sketch comedy.
With his jovial demeanor in taking and receiving jokes, Obama is arguably one of the United States presidents who have received more portrayals in TV shows. Although he was a regular feature on late-night TV shows and popular live TV sketch shows like Saturday Night Live while in office, he has also been portrayed in regular television series. Here are 7 actors who have portrayed President Barack Obama in a TV show.
Trey Parker in South Park (2008)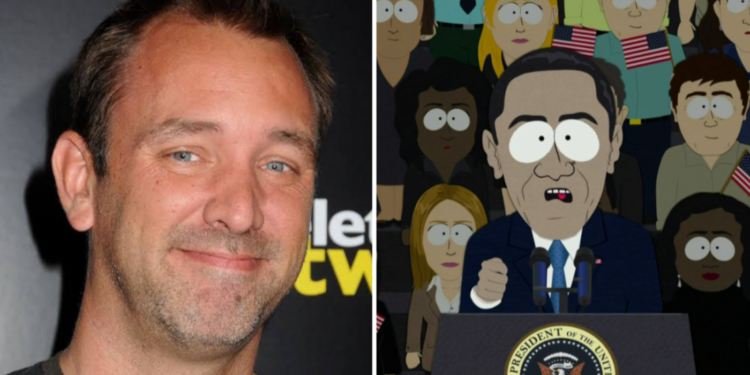 South Park is one of the most popular animated sitcoms in American television. Created by Trey Parker and Matt Stone, South Park is infamous for its use of satire, dark and surreal humor, and profanity in portraying several public matters. The show's main characters include Stan Marsh, Kyle Broflovski, Eric Cartman, and Kenny McCormick. However, a day after President Barack Obama was declared winner, the South Park episode ("About Last Night…") was aired on Comedy Central.
The episode (Season 12, episode 12) was written and directed by Trey Parker. He also provided the voice of President Barack Obama. While "About Last Night…" was the first South Park episode that featured President Barack Obama, it wasn't his first appearance in the show. He made a cameo appearance in season 12, episode 2 ("Britney's New Look"). The character made several other appearances in the show, with Trey Parker as the voice actor.
Kevin Michael Richardson in Batman: The Brave and the Bold (2010)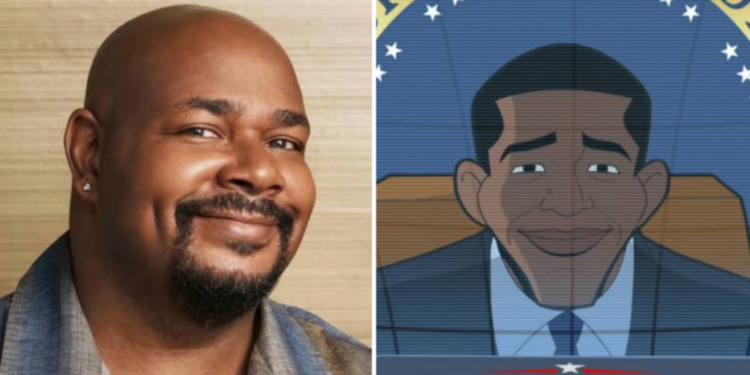 Batman: The Brave and the Bold was a popular Cartoon Network animated TV series. The series was based on the DC Comics' The Brave and the Bold series and often featured two or more DC superheroes working together to defeat a villain. President Obama was portrayed in season 2 episode 22 ("Cry Freedom Fighters!"), with actor Kevin Michael Richardson voicing the character. Michael Richardson is famous for his distinctively deep voice and for voicing the Joker in The Batman animated TV series (2004–2008).
Jordan Peele in Key and Peele (2012)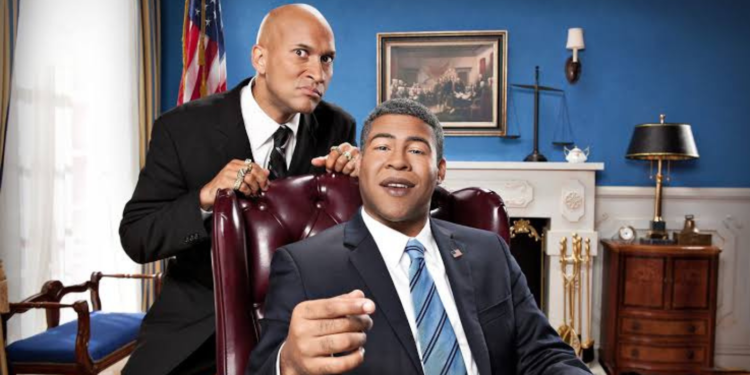 Although a sketch comedy, Key and Peele is included in the list because President Barack Obama and his "anger translator" were the show's most recurring characters and sketches. Actor, comedian, and filmmaker Jordan Peele portrayed President Barack Obama. Actor, comedian, and producer Keegan-Michael Key played Luther, Obama's anger translator. In early 2015, Key was invited to the Annual White House Correspondents Dinner to reprise his role as Luther for the real President Barack Obama. Key and Peele aired on Comedy Central from January 31, 2012, to September 9, 2015.
Lovell Adams-Gray in Legends of Tomorrow (2018)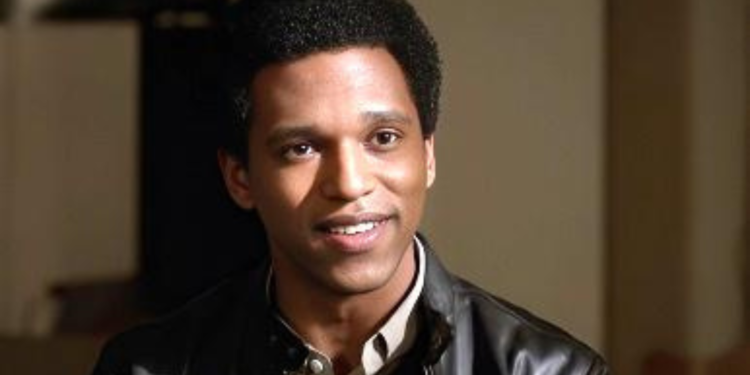 Canadian actor Lovell Adams-Gray portrayed a young Barack Obama while he was still in college. The character was introduced in Legends of Tomorrow season 3. The young president, named Barry Obama, appeared in the season's penultimate episode, "Guest Starring John Noble." The episode aired on April 2, 2018, on The CW.
Kingsley Ben-Adir in The Comey Rule (2020)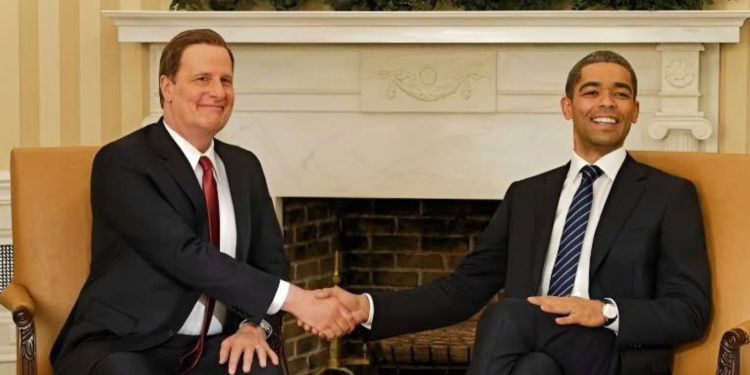 The Comey Rule was Showtime's political drama miniseries based on former FBI Director James Comey's 2018 book, A Higher Loyalty: Truth, Lies, and Leadership. Although the 2-episode miniseries was based on James Comey and Donald Trump, President Barack Obama's character was introduced, with Kingsley Ben-Adir portraying the president.
O. T. Fagbenle in The First Lady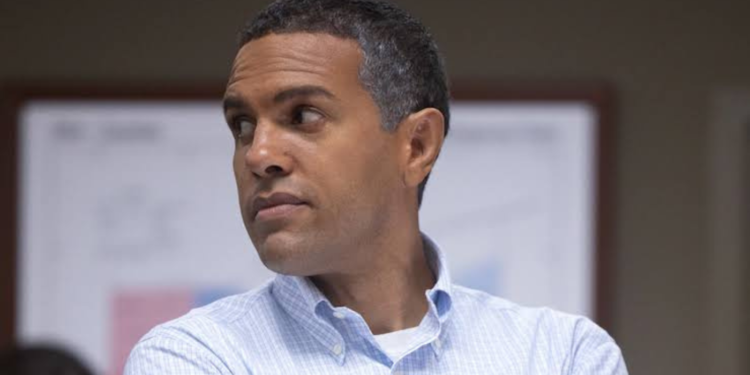 The First Lady was Showtime's short-lived anthology drama series centered around the lives of three United States First Ladies – Eleanor Roosevelt, Betty Ford, and Michelle Obama. With Michelle Obama as one of the lead characters in the series, President Barack Obama was notably portrayed. English actor O. T. Fagbenle portrayed the 44th President of the United States, Barack Obama.
Julian De Niro In The First Lady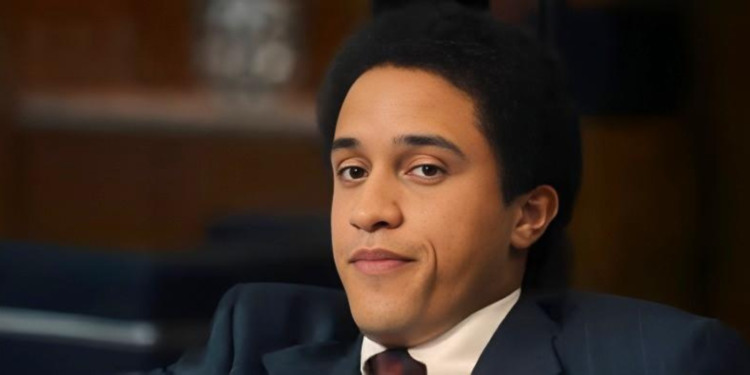 While O. T. Fagbenle had more screen time portraying President Barack Obama, Julian De Niro played the young Barack Obama. De Niro's character was introduced in episode 3, "Please Allow Me." The episode was a throwback to when a young Michelle met with the summer intern, Obama, at a Chicago law firm. Besides showcasing a young President Barack Obama, other notable characters were portrayed by younger actors.
Tell us what's wrong with this post? How could we improve it? :)
Let us improve this post!