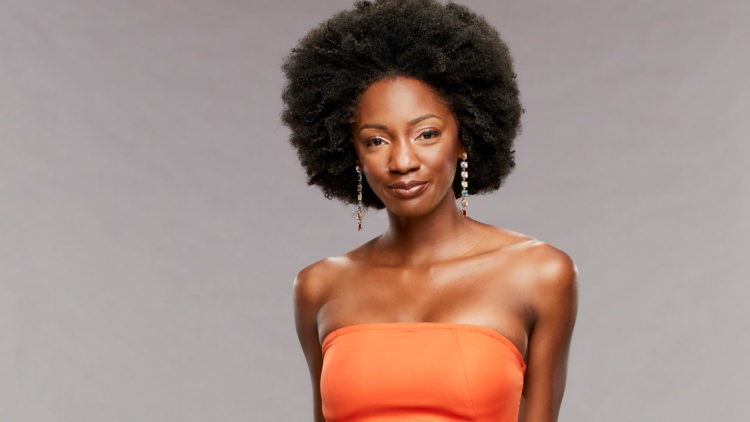 With season 23 of Big Brother officially underway, viewers are enjoying getting to know all of the new house guests. Among them is Azah Awasum. Azah is hard-working, smart, and competitive – all of which are great qualities for someone competing on Big Brother. She is already showing the world that she has what it takes to be a fierce competitor and she's hoping that she'll be able to build a strategy strong enough to get her all the way to the end. It'll be interesting to see how things work out for Azah over the course of the season, but she's definitely one of the house guests to watch. Keep reading to learn 10 things you didn't know about Azah Awasum.
1. Her Name Has A Special Meaning
While we don't know if she was born and raised there, we do know that Baltimore is the city Azah currently calls home. Based on her Instagram profile, we know that she has Cameroonian roots. According to her bio for Big Brother, her name means "able to make friends". Hopefully, that'll ring true during her time in the house.
2. She's Well-Traveled
Getting out and seeing the world is one of her favorite things to do, and it's something she's been able to do quite often. Prior to COVID-19 she typically visited four countries each year. Although lots of countries have opened back up, there are still countless people who are hesitant to get back into traveling due to new strains of COVID-19.
3. She Loves Fashion
For lots of people, fashion is one of their favorite forms of self-expression, and Azah is one of them. Azah has a great sense of style and you can bet that she's going to show up and shut it down no matter what the occasion is. She loves wearing bold and bright colors and patterns.
4. She Loves Riding Her Bike
There's something about being out in the fresh air that nothing can compare to. Even though Azah lives in a relatively busy city, she likes to get outdoors and ride her bike as often as she can. She especially loves listening to music while she's out on her bike and she'll miss being able to do that while she's in the Big Brother house.
5. She's A Pageant Girl
When it comes to beauty and brains, Azah is proud to say that she has the best of both worlds. In an Instagram post, Azah said, "I have competed in pageants since 2011 and have never made top 5 at the state level. To make top five out of 73 women, to be an encouragement to the pretty little brown girls who told me " I like that your hair looks like mine" after the pageant, to live out the legacy of my grandmother while answering my final question , to have the audience and contestants rooting for me as the crowd favorite by the end of the night, and to have my mother, aunt, sister, and cousin in attendance with the support of the Cameroonian community keeping contact through Whatsapp : it means the world to me."
6. Her Grandfather Was A Polygamist
To many people, polygamy is something they've only read about on the internet or seen on TV. However, it's something that Azah is very familiar with in real life. Her grandfather had six wives and 47 children. As a result, Azah has more than 300 cousins. It's unclear how many of them she actually knows.
7. Big Brother Is Her First TV Show
Being cast on Big Brother is definitely going to be a life-changing experience for Azah. Not only is it giving her the opportunity to win some serious money, but it's also turning her into a reality TV star. From what we can tell, Big Brother is the only TV show Azah has been a part of. It's unclear if she has plans to look for other TV opportunities once this season is over.
8. She Works In Sales
Although she likes to have a good time, Azah is also the kind of person who is all about her business. She is the director of sales operations. It's unclear whether or not she attended college. The fact that she works in sales means that she's probably pretty good at persuading people to do what she wants.
9. She Doesn't Plan On Having A Showmance
There are some people who come into the Big Brother house open to any kind of relationships that may form. Azah, however, has already noted that a showmance is completely off the table for her. In her Big Brother bio, she stated that she "can't stand showmances". Anybody who's thinking about trying her might want to think again.
10. She's An Entrepreneur
Not only does Azah have a traditional job, but she's also started a business of her own. In an old Instagram post, Azah shared that she was the founder of a peer-to-peer clothing rental platform called Lendy. However, we weren't able to find any other mention of Lendy and it doesn't appear that the company is still active.