Avengers: Infinity War is a superhero movie that was released in 2018. The plot revolves around the villain Thanos, who has an ambition to collect all six Infinity Stones in order to wipe out half of the universe's population with just a snap of his fingers. The Avengers squad joins forces with the Guardians of the Galaxy, Black Panther and other superheroes in an attempt to stop Thanos from achieving his goal.
The film's impact on Hollywood was significant. It was one of the most successful movies of all time, grossing over $2 billion at box office worldwide. Avengers: Infinity War's success was built on a large and diverse cast of characters, including Iron Man, Captain America, Black Widow, Thor, Hulk, Doctor Strange, and Spider-Man. Furthermore, the movie was billed as one of the most star-studded movies of all time, with heaps of Hollywood superstars reuniting to face off against Thanos. Overall, Avengers: Infinity War proved to be a cultural phenomenon, showcasing that superheroes can remain popular even in an oversaturated market. So, let's take an extensive look into the star-studded case of Avengers: Infinity War.
Robert Downey Jr. as Tony Stark / Iron Man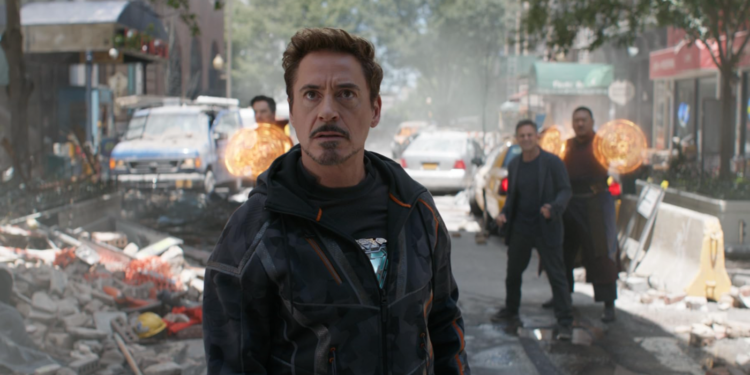 Robert Downey Jr. is a beloved actor and producer who has graced the silver screen for more than three decades. One of his most iconic roles is that of Tony Stark, otherwise known as Iron Man, a character he has portrayed in several Marvel Cinematic Universe films. Downey Jr.'s portrayal of Stark is both charismatic and vulnerable, creating a beloved character that audiences root for. In Avengers: Infinity War, Downey Jr.'s character takes on an even more critical role as he faces the ultimate threat to the universe. His performance in this film highlights his prowess as an actor, and his ability to command the screen even with such a huge ensemble cast.
Chris Hemsworth as Thor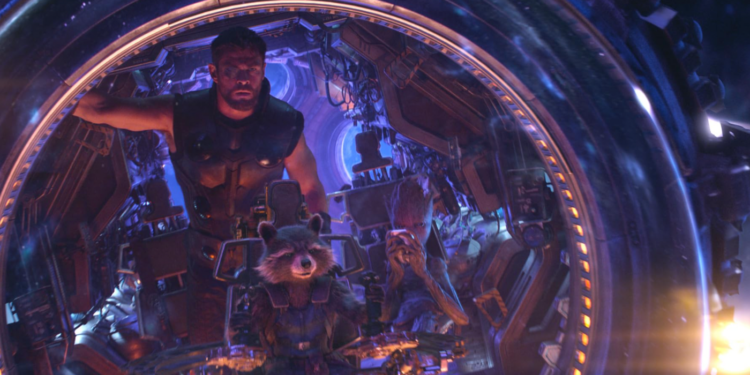 Born on August 11, 1983, in Melbourne, Australia, Chris Hemsworth has become one of the leading action stars in Hollywood today. With his chiseled physique and natural acting talent, Hemsworth has become a household name, thanks to his role as the God of Thunder, Thor, in the Marvel Cinematic Universe. Spanning across a series of MCU films, his career defining performance as Thor has established him as a key character in the franchise's most significant crossover, Avengers: Infinity War. More recently, Hemsworth took on the lead role in Extraction, and Extraction 2, portraying a battle-hardened mercenary on a mission to rescue the kidnapped son of an international crime lord. With his charm, good looks, and undeniable talent, Hemsworth has undoubtedly proven himself to be one of the most versatile and sought-after leading men in Hollywood, and his star is nowhere near fading anytime soon.
Mark Ruffalo as Bruce Banner / The Hulk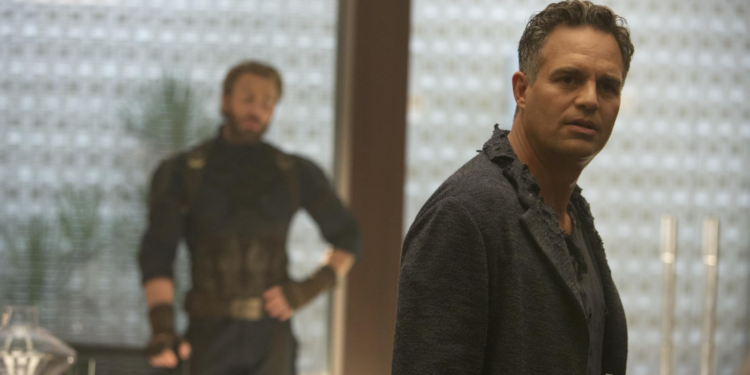 Mark Ruffalo is a critically acclaimed actor who has captivated audiences with his nuanced performances and magnetic screen presence. He is best known for his iconic roles in films such as Zodiac, The Kids Are All Right, and Spotlight. However, his most prominent role has been as Bruce Banner, also known as the Hulk.
Ruffalo has continued to expertly portray the complicated scientist, who transforms into the green behemoth when provoked. His portrayal of the Hulk has been well received by fans and critics alike, most notably in the monumental Avengers: Infinity War. Ruffalo continues to be an exceptional talent in the film industry, leaving a tremendous impact with all of his performances.
Chris Evans as Steve Rogers / Captain America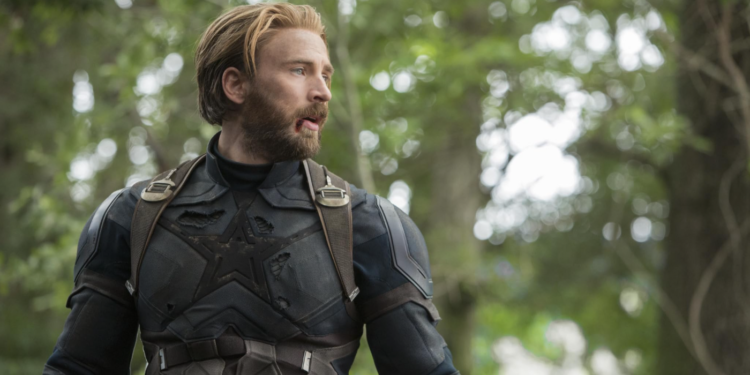 Chris Evans is an American actor best known for his roles in many popular movies and TV shows. He was born on June 13, 1981, in Boston, Massachusetts. Evans made his acting debut in 2000 in the teen comedy movie, Not Another Teen Movie. However, he is most famous for playing the role of Steve Rogers aka Captain America in the Marvel Cinematic Universe.
Evans first starred as Captain America in the 2011's Captain America: The First Avenger. Since then, he has reprised the role in several other Marvel movies such as The Avengers, Avengers: Age of Ultron, and Captain America: Civil War. In 2018, Chris appeared in the star-studded crossover movie, Avengers: Infinity War, where he once again portrayed the superhero, Captain America. Chris Evans continues to be one of the most sought-after actors in Hollywood today.
Scarlett Johansson as Natasha Romanoff / Black Widow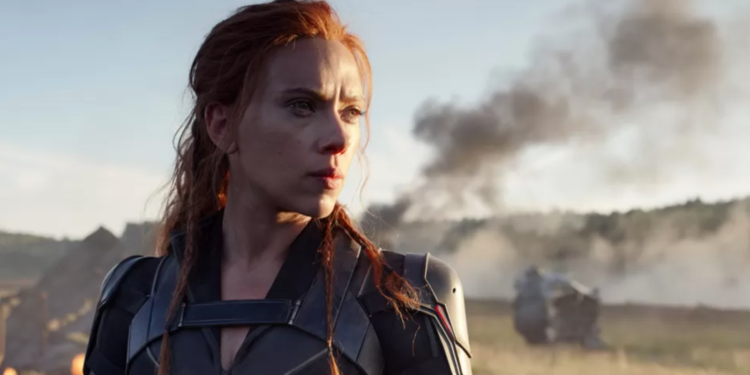 Scarlett Johansson's role as Black Widow in the Marvel Cinematic Universe has been one of her most iconic performances to date. She first appeared as the skilled spy and assassin in 2010's Iron Man 2 and has since become a core member of the Avengers team. Johansson's portrayal of Black Widow has been praised for its nuanced mixing of vulnerability and strength, making her a standout character in a male-dominated franchise. With her signature red hair and deadly fighting skills, Black Widow has become a fan favorite and Johansson's performance has helped make her one of the most iconic superheroes of our time.
Don Cheadle as James Rhodes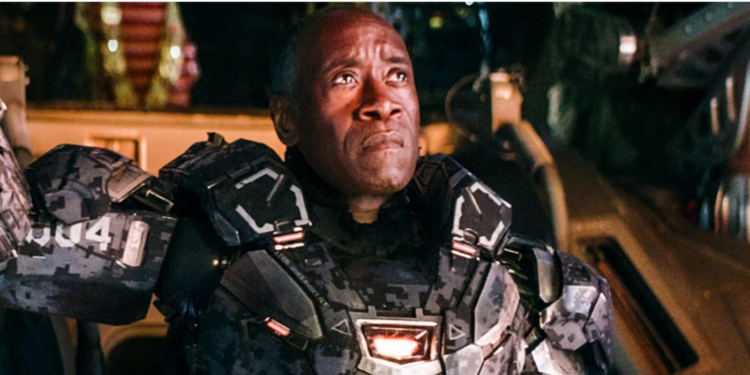 Don Cheadle's portrayal of James Rhodes in Avengers: Infinity War is nothing short of impressive. As a member of the Avengers team, Rhodes (aka War Machine) is always ready to fight alongside his fellow superheroes. Cheadle's performance brings an intensity and sense of loyalty to the character that is both compelling and admirable. His chemistry with the rest of the cast is seamless, and he delivers some memorable one-liners throughout the film. Despite suffering a major injury early on in the movie, Rhodes remains strong and determined, pushing himself to fight until the very end.
Benedict Cumberbatch as Doctor Strange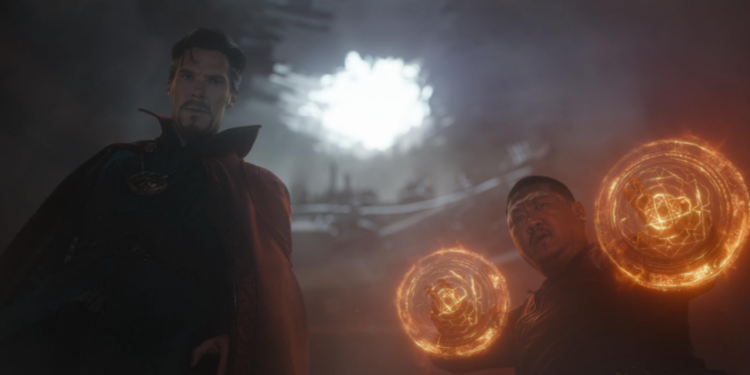 Benedict Cumberbatch is a British actor who was born on July 19, 1976, in Hammersmith, London. He studied Drama at the University of Manchester before starting his acting career in the early 2000s. Cumberbatch gained international recognition after playing the iconic role of Doctor Strange, a Marvel Comics superhero, in the 2016 film, Doctor Strange. The movie was a commercial and critical success, grossing over $677 million globally and becoming one of the highest-grossing films of that year. Cumberbatch reprised his role as Doctor Strange in Avengers: Infinity War, where he played a crucial part in the battle against the villain, Thanos.
Elizabeth Olsen as Wanda Maximoff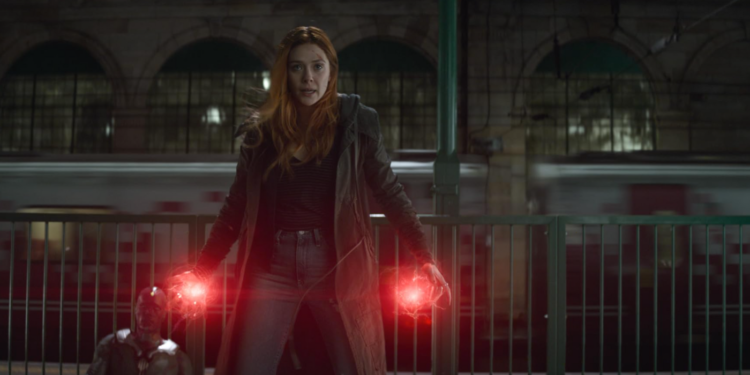 Elizabeth Olsen is an accomplished actress best known for her portrayal of Wanda Maximoff, also known as Scarlet Witch, in the Marvel Cinematic Universe . Olsen's portrayal of Wanda earned critical acclaim, as she brought a depth of emotion to the character that was missing from previous adaptations. In Avengers: Infinity War, Olsen shined bright amidst a predominantly male cast, standing out in dazzling action sequences that showcased her character's formidable power. In 2023, she leveraged her fame and expressed great interest in starring in Quentin Tarantino's final movie.
Tom Holland as Peter Parker / Spider-Man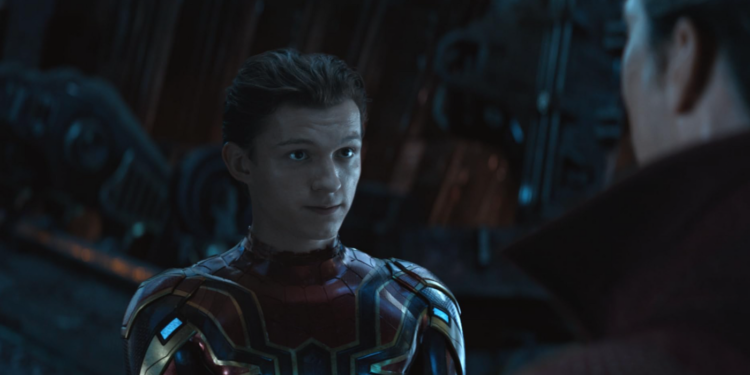 Tom Holland is a British actor who has quickly risen to fame in Hollywood. He began his acting career at a young age and became known for his role in the West End production of Billy Elliot the Musical. Holland's breakout on-screen role came in 2012, when he starred in The Impossible, a film about a family who survived the 2004 Indian Ocean tsunami. However, it was his portrayal of Spider-Man in the Marvel Cinematic Universe that really put him on the map. Holland made his debut as the iconic superhero in 2016's Captain America: Civil War. He then went on to star in Spider-Man: Homecoming, Spider-Man: Far From Home, and Avengers: Infinity War.
Chadwick Boseman as T'Challa / Black Panther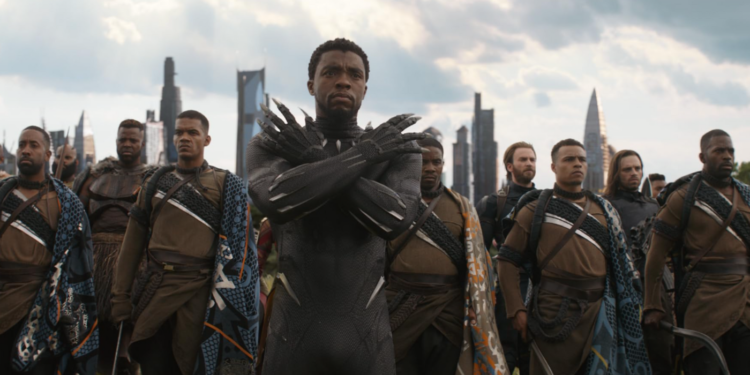 Chadwick Boseman's portrayal of Black Panther was truly iconic. He brought an unparalleled level of gravitas, strength, and humility to the character. His performance showcased a deep understanding of the character's cultural significance and significance to the Marvel Universe. Boseman's performance in Black Panther was widely praised, both for his acting ability and the way he embodied the character's physical strength. His role in the 2018 blockbuster, Avengers: Infinity War, also showcased his incredible talent as part of the star-studded cast. Boseman's portrayal of Black Panther was much more than just another superhero role; it was a cultural milestone that inspired and represented an entire generation of fans and actors alike.
Tom Hiddleston as Loki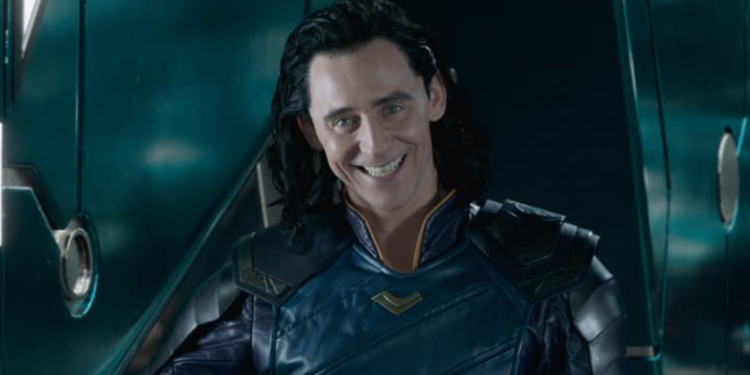 Tom Hiddleston's portrayal of Loki in Avengers: Infinity War is nothing short of masterful. Loki is one of the most beloved characters in the Marvel Cinematic Universe, and Hiddleston manages to bring both the charm and the danger of the character to life once again. In the film, Loki finds himself allied with his estranged brother Thor and the other Avengers as they attempt to stop Thanos, the ultimate villain.
Hiddleston brings a sense of vulnerability and desperation to the character, making audiences feel for Loki as he faces his own mortality. At the same time, he also brings a cunning and mischievousness to the role that fans have come to expect from the character. Ultimately, Hiddleston's performance as Loki in Avengers: Infinity War is truly iconic, and further cements the character's place as one of the greatest anti-heroes in the MCU.
Sebastian Stan as Bucky Barnes / Winter Soldier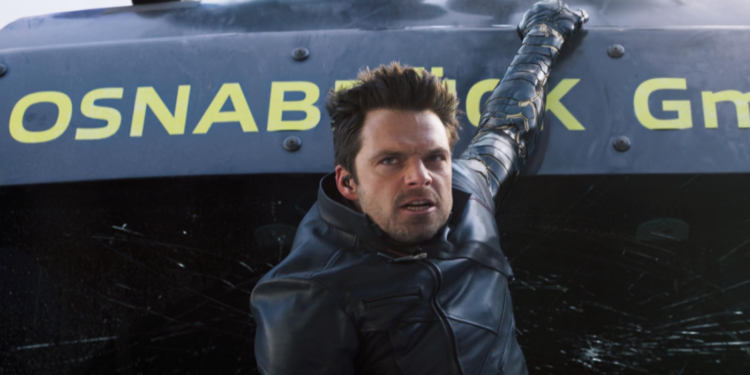 Sebastian Stan's surprise cameo as Bucky Barnes / Winter Soldier in Avengers: Infinity War shocked audiences worldwide. Even Marvel fans were taken aback when the character emerged from the shadows to help fight Thanos and his minions. While Stan had already gained some recognition for his role in the Captain America films, his appearance in Avengers: Infinity War catapulted him to superstardom. He has since landed roles in critically acclaimed projects like Pam & Tommy, where he played Tommy Lee in the famed series.
Josh Brolin as Thanos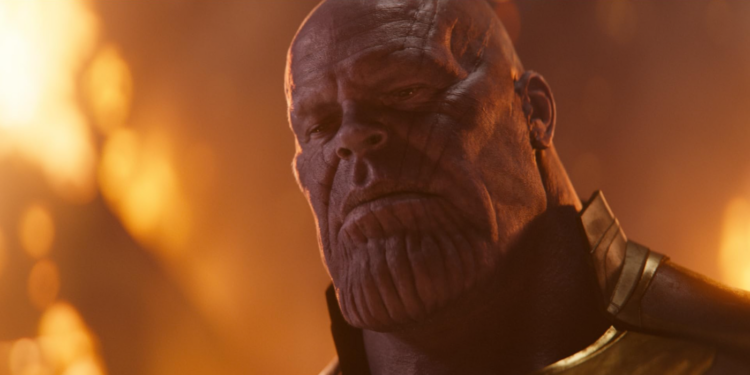 Josh Brolin was born on February 12, 1968, in Santa Monica, California. He is the son of actor James Brolin and wildlife activist Jane Cameron. Brolin's rise to fame started in the mid-80s when he appeared in the classic adventure movie, The Goonies. However, his iconic role as the supervillain Thanos in the Marvel Cinematic Universe's Avengers: Infinity War propelled him to greater heights of stardom. His performance as Thanos was critically acclaimed and he received widespread praise for his ability to make the character both terrifying and surprisingly empathetic. Brolin's role solidified his position as one of Hollywood's most versatile actors. In 2024, he is set to star in Dune: Part Two.