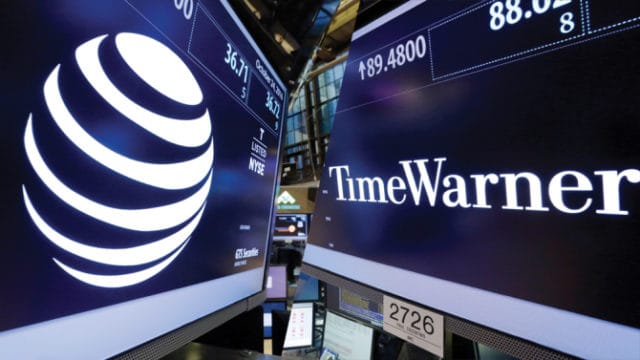 The AT&T and TimeWarner merger should be happening as the companies desire, but there could be good things and bad things that abound with this occurrence. The current POTUS has been adamant in attempting to stall and even halt this merger. He was firmly against it during his campaign and spoke against the merger repeatedly. As of now however it looks like it might go through eventually, as it has already managed to come most of the way.
So why could it be a good thing?
People are always after the next big thing and when it comes to technology that usually means something that is faster, more mobile, and able to meet the always-increasing demands of a world that is continually speeding up with each passing year. The demands of the people need to be met by a service that can not only keep up with their desires but also meet their specific needs in a way that is both innovative and capable of developing along with the new era so that individuals might reap the benefits. A new service that could be created by this merger would possibly allow people the additional freedom to move about and carry with them the needed technology that is required to keep society on the needed level of technological prowess so that people can entertain a certain level of freedom while not giving up the need to remain connected at any and all times.
It could also become a competitor to cable, which would effectively lower prices it is hoped and offer a wider range of available options for the consumer.
So why would it be bad thing?
For one thing it could be what AT&T needs to corner the market on exclusive rights to certain content. In other words AT&T, already a giant in the industry of telecommunications, could very well become one of the most dominant forces in this particular industry and a sole benefactor of the rights and profits that would come with such a position. It would be as close to a monopoly as would be allowable and would allow AT&T to make it very hard for competitors to stay in business. It doesn't make a lot of business sense to do this but it is entirely possible.
Consolidating so many services would eventually bring about a price hike that would be unfortunate for the consumer. Normally when consolidation occurs it is in an effort to lower prices and make things easier on the consumer. But in this case the belief is that prices will only increase and the service will eventually be unattainable for all but those that are able to pay the exorbitant fees.
The merger isn't inherently bad but it does raise some concerns over what could happen and what is likely to happe. Big business is viewed in many different ways from as many perspectives. It is not always bad thing since it creates so many more jobs and opportunities for individuals but it is something that needs to be tempered so that it won't harm those it is trying to help.
Save