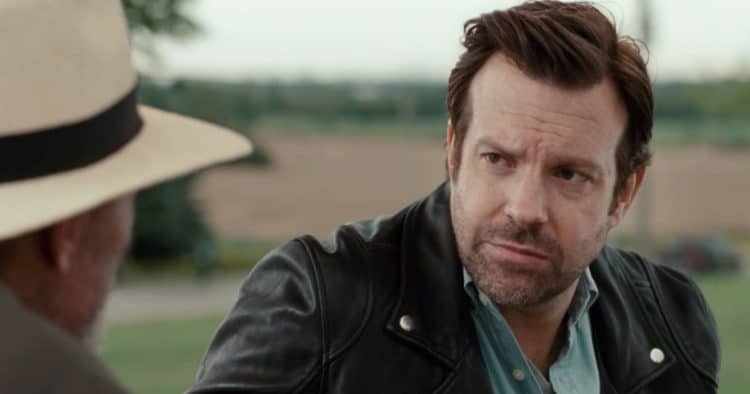 Jason Sudeikis is the kind of guy you look at and think that there's a good chance he could do something other than comedy, but then he opens his mouth and the snarky comments he comes up with tend to change your mind a bit. He's great at what he does and in all honesty it's been shown that he can be a sincere actor when it comes to dramatic moments, but his comedy is simply so potent that seeing him as anything else does take a bit of effort. That's a good thing really since while it might typecast him in the eyes of some it still gives him a well-defined purpose that has carried him through a great number of films and TV shows at this point. His career has been on a role for decades now and he's only been getting better with age as he shows up time and time again.
Here are a few things you might not know about Jason.
10. He was born with anosmia.
If you haven't heard about this before don't eel too bad since it's kind of rare, enough so at least that it's not something that people actively talk about all the time. What it means though is that he can't smell or taste things. That might sound beneficial in some instances but when you really think about it there's a lot you might miss out on without those two senses.
9. He's an SNL alum, first as a writer then as a comedian.
He started off slow as a writer and then started showing up now and again in various skits as his career started to blossom and his face became more well-known to the audience. Eventually he became a full member of the cast as he kept moving forward.
8. At one point he auditioned for a role in the Blue Man Group.
He didn't make it in but it's interesting that he wanted to try since the Blue Man Group, if you've ever watched them, are quite impressive and fun to watch. Whether he could have been a valued member of the group is hard to say.
7. He has two kids with actress Olivia Wilde.
A lot of people look at Jason and Olivia and wonder just how they got together. But apparently he was a lot smoother than he or any other person might have believed possible. Since then they've been engaged and had children, and it sounds like they're living their own bliss.
6. Jason dated January Jones for a while.
He did get together with January for a while, which proves that he's able to pick up women that are perhaps out of his league, as some might think. But in all honesty, and this is something his fiance has confirmed, Jason has a good amount of game when he needs it.
5. His uncle is George Wendt.
Norm from Cheers if you needed a reminder. That's a good indication that he's had one heck of a role model when he started out and also had something to live up to. You can honestly believe that George is rather proud of his nephew.
4. He was a founding member of The Second City Las Vegas.
Jason has been there to start out with his own comedic act and help others to bring their talents to the stage throughout his career. This shows that he's not only ready to launch his own career, but he's been able to help others and encourage them to be whatever they can be.
3. Jason has played on the All-Star Celebrity Basketball team twice.
Obviously the game he has with women isn't the only game he enjoys since he's been on the team in two different years and has apparently done quite well. It's kind of fun to watch these games since some of the celebrities can really play and some are just funny to watch as they make their way down the court.
2. He's co-starred with Jennifer Aniston 5 times.
It would be fair to say at this point that the two of them are pretty comfortable around each other and have become friends throughout their time together. It is interesting to see how people gravitate towards one another throughout various movies.
1. In 2012 he became the voice for the Applebee advertisements.
This is kind of funny since before this he was in the movie Hall Pass, where a lengthy scene actually took place in Applebee's. The funny part is that the group of middle-aged men he was with were looking forward to a night out on the town and seemed to think that going to Applebee's was a great start. But once you hit a certain age you find that you're less interested in going for a night out after a heart dinner and several drinks.
He's a funny guy, but he can do so much more.