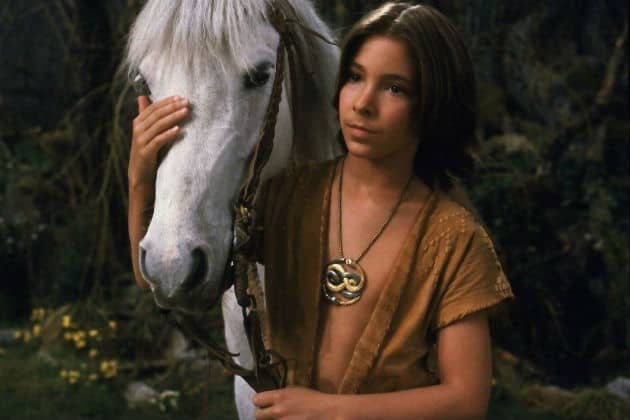 Atreyu was our favorite child warrior from back in the 80s. His adventures in The Neverending Story were legendary. Unfortunately, those adventures with his horse Artax and luck dragon Falcor came at a huge price. The actor who played Atreyu, Noah Hathaway is still in debt from spinal injuries suffered on set during filming of the 80s classic. During a rehearsal Hathaway Noah was crushed by a rogue horse and it severely damaged his vertebrae. Noah somehow plowed through filming in great pain, but it's lingered for decades and it's cost him over $1 million over the course of 30 years. According to TMZ
He's out of money and his latest spinal fusion surgery put him $184k in the red. His neighbor has set up a GoFundMe account, trying to raise $200k to cover his costs. If Noah gets the full $200k, the $16k balance will go in part to his dog's vet. Cash the French bulldog has some serious cysts that need to be removed.
Hathaway has not had an easy life since The Neverending Story. Hathaway did not return to acting until 1994, in the film To Die, to Sleep, in his first adult role. After a second hiatus as an actor, Hathaway returned in 2011 for the films Mondo Holocausto! as Ruggero Margheriti, and Sushi Girl as Fish. In 2016 Hathaway reprised his Neverending Story role for a Spotify commercial celebrating the film.
Save
Tell us what's wrong with this post? How could we improve it? :)
Let us improve this post!