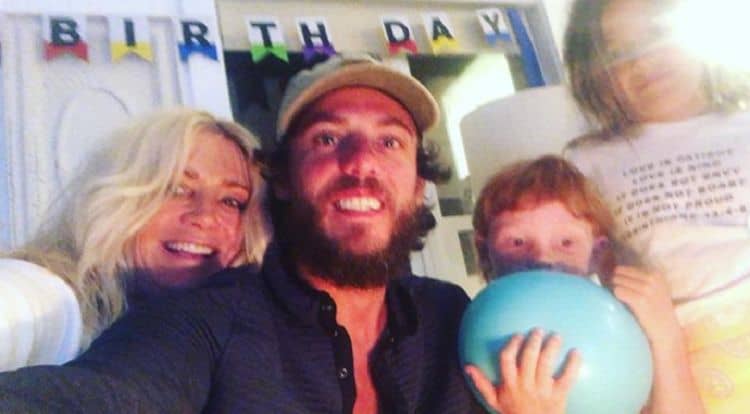 Chris Janson is a country singer who has country in his soul. He was born in Perryville, Missouri, and grew up along the Mississippi River. The family values he learned along the way haven't left him. He's a successful songwriter, too, having written for Tim McGraw, Holly Williams, Justin Moore and many others. His self-released single "Buy Me a Boat" took him to the very top of the country music charts and made him famous.
Janson has the reputation for being an unpredictable entertainer. When he's on stage, he's enjoying making music. Nashville Gab compared him to a wild horse that shouldn't be tamed. He's an unabashed redneck full of blue-collar standards for living, which he hopes to pass along to his kids. For many, Janson's music and performances make him country music's future.
Janson recently told Marissa Moss, Rolling Stone reporter, that he loves chiropractic treatments and watches Gregory Johnson, a Houston chiropractor on YouTube. He also likes pranic and shamanic healing, and gem stone therapy to align the body. He said he's an open redneck … well, actually… "the most open you'll meet ever". He's a family man who loves to solo in his Jeep, but when he performs, he is one lightning bolt of a musician. That's why he's performed on the Grand Ole Opry stage 150 times, and counting, in the last four years. It's an honor he always fulfills.
1. Chris made $4700 in tips one night at Tootsie's Orchid Lounge in Nashville.
It was the most he ever made in one night, and of course it was split with the entire band. But, it was an enormous amount. He also said he went a lot of nights without any money at all. He played 4 shows a day at Tootsie's, every day for a year. The place was often packed so full of locals that there was no room for tourists. The place even got fire hazard codes due to the crowds. After a while, he started to become famous, and he no longer had to play the long nights and many days with no time off. He got a lot of record deal offers by then, and the first one he was offered was with Sony. He was put at the piano with George Straight at a party, but Sony had problems, and Chris' deal fell through. He had many, many un-signed record deals which didn't work out. But he eventually toured with Hank Williams and Lynyrd Skynyrd, and didn't work at Tootsie's anymore.
2. Chis began to write two, three, and four songs a day after he got married.
He said he wrote long and hard. He put his nose to the grindstone and all his energy and effort went into songwriting. When Kix Brooks asked what motivated him to make that many songs. Janson responded, "Had some babies." It's always been his wife and family that have been the most important to him. He also needed to make what he calls "immediate money", and his first song with Tim McGraw helped him to make enough money to make a difference for his family and their life on the farm he owned. Chris says that Tim McGraw has given him a good body of work along the way, and that has helped him enormously.
3. Chris writes on a gut-string guitar and just naturally always tunes down into low D.
He wrote "Buy Me a Boat" this way. When he was done, he took it home to his wife Kelly, and she said that it was a hit song. She told him he had to get the song out to his fans, because they had been waiting too long for a new one. She encouraged him to get going with promotion and the whole bit. Before he knew it, the song was a hit. He said he believes that God blesses you when you really put forth the effort when things are tough.
4. Chris believes that if he wants to dent his pick-up truck, he gets to dent it, because he owns it.
Nobody has given him a boat yet, but he made it clear that if they do, once the paperwork is done, he can do with the boat what he wants. He said he grew up poor, was raised poor, but was raised to believe that if he worked for something and earned it fair and square, then it was his to do with as he pleased.
5. Chris is a tight wad. He believes money is something you gotta save.
He was seen buying a range finder in the Bass Pro store. He had a coupon which had expired slightly. He said it was only about 18 hours expired. He was arguing with the salesperson over the coupon, because range finders cost a couple hundred dollars, and money is money. He said if he could get five bucks off it, he would get five bucks off it.