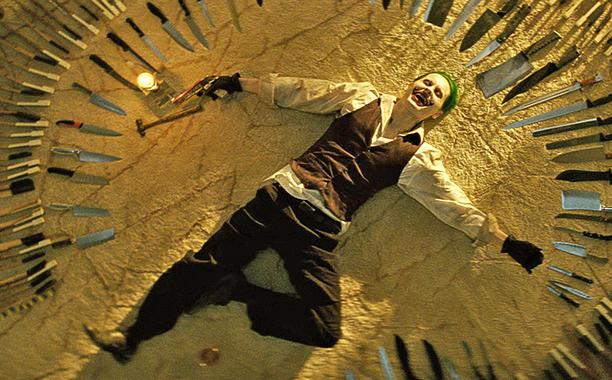 Love it or hate it, it's impossible to deny that Suicide Squad has, so far, been a box office success.
After a very strong Thursday preview night and a whopping opening Friday, Suicide Squad looks to complete its opening weekend with a $135 million total at the North American box office, a new record for the month of August. For comparison, this total absolutely wipes the floor with the previous record-holder Guardians of the Galaxy, which opened to $94 million in 2014.
On the flip side, the film dropped 40% from Friday to Saturday, and that put the film a tad behind projections for the weekend. Is it bad news? Not necessarily. The studio definitely would have liked to see a smaller drop day-to-day, though, so we'll have to see what happens over the next seven days.
Internationally, Suicide Squad acquired another $132 million, bringing its worldwide opening weekend to $267 million. Again, great numbers, but we'll have to wait and see how the next week (and second weekend) go before being able to give a real estimate for the film's longevity.
Suicide Squad is now playing in theaters. Did you contribute to this worldwide box office? What did you think of the movie? Let us know your thoughts in the comments down below!
[Photo Credit: Warner Bros.]