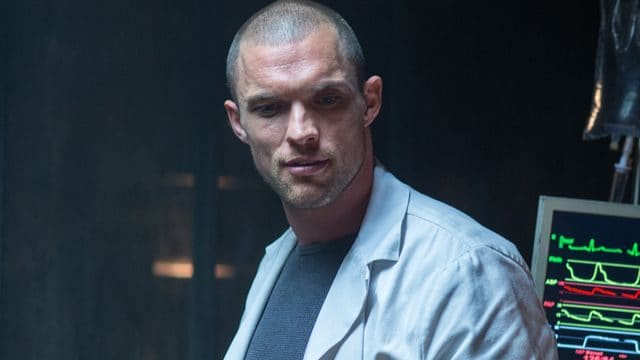 Deadpool was one of the most highly acclaimed superhero movies to come out in recent years. While much of the praise was directed towards Ryan Reynolds, a star was also born with the performance delivered by Ed Skrein. Acting as the main antagonist, Skrein showed audiences that he was more than capable of holding his own with one of Hollywood's biggest stars.
Skrein has appeared in several major productions, including Game of Thrones. With Deadpool, however, he seems poised to become a household name. While many people know little about him, his life is worth looking into. Skrein's life is an interesting example of someone who overcame a difficult youth and forged a very positive future. For those hoping to know more about this talented actor, here are five of the most interesting facts about Ed Skrein.
5. He had a rough past
One might expect a breakout Hollywood star like Skrein to have had a privileged upbringing. However, he has described his youth as very turbulent. Apparently, he spent his time with a rough crowd that consistently found trouble. This led to some dangerous situations, including suffering a near-fatal stabbing when he was 17. Luckily, he healed from his wounds and decided to make changes in his life.
4. He's now a very generous person
Fans can look up to Skrein for more reasons than his acting talent. After his troubled upbringing, he decided to turn his life around. Apparently, he did so in a major way, as he is now heavily involved in charity. Not only does he donate generously to several charities, he is also a youth ambassador with Prince's Trust and a trustee with Each One Teach One.
3. He is a gifted swimmer
Skrein has showed off his chiseled physique in both Game of Thrones and Deadpool. However, his muscles are not just for show. He is a talented swimmer who worked for many years as a swimming coach. He worked for a company called GLL teaching others how to swim, a job he started when he was only 15 years of age. Given his fitness, it's no surprise that Skrein was able to go toe-to-toe with Deadpool.
2. He started acting as a favor to a friend
Given his on-screen performances, it would be fair to assume that Skrein had been seriously training as an actor for many years. However, he had no interest in acting growing up. He only began acting as a favor to Ben Drew, a close friend who happened to be directing Ill Manors. Drew asked Skrein to act in the film, which he did. His performances led to other work that same year, and the rest is history.
1. He is a rapper
It's hard to imagine Skrein doing anything other than acting. However, he actually has the skills to be a professional music artist as well. Interestingly, his music career predates his acting work, as he released his first EP in 2004. He released a rap album in 2007 titled The Eat Up and has worked with several notable performers. Luckily for fans of his acting, he shows no signs of leaving Hollywood. He was recently cast in the upcoming Hellboy reboot.
Conclusion
Ed Skrein appears to be taking the entertainment industry by storm. With performances in productions like Game of Thrones and Deadpool, he has established himself as one of the most charismatic actors working today. However, his talents extend beyond acting, as he is a gifted musician and accomplished swimmer. Perhaps most impressively, he managed to overcome a difficult youth to become an incredibly generous and compassionate individual.