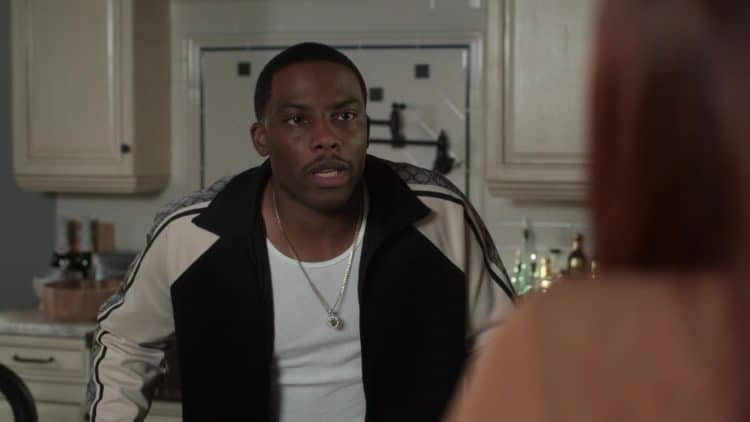 If you've seen any of Woody McClain's work you may have a hard time believing that he's only been acting for a few years. The talented young star has already proven that he has what it takes to make it far in the industry. He made his on screen debut in the 2017 TV movie The New Edition Story in which he played Bobby Brown. He reprised the role in 2018 for the TV mini series, The Bobby Brown Story. Woody got an even bigger break in 2020 when he was cast as Cane Tajeda in Power Book II: Ghost which is a spin-off of the widely successful series, Power. Although his journey in the industry is just getting started, there are lots of people who are excited to go along with him for the ride. Continue reading to learn 10 things you didn't know about Woody McClain.
1. He's A South Carolina Native
Woody was born in the Charleston, South Carolina area but was raised primarily in Florida. While he has nothing but love for his southern roots, he knew that he wasn't in the best place to start a career in the entertainment industry. He decided to move to Los Angeles in 2012 and it didn't take long for things to start popping off for him.
2. He's A Professional Dancer
Getting the chance to play someone like Bobby Brown was a dream come true for Woody in more ways than one. Not only was it an opportunity to play someone who has had a legendary career, but it also gave Woody the chance to utilize his dancing skills. Woody has always loved to dance and was a professional dancer who performed with stars like Chris Brown and Fifth Harmony. In fact, dancing had always been his main focus and he never planned on becoming an actor.
3. He Got Into Acting By Doing Vine Videos
Woody's journey to acting was a little unorthodox. During an interview with 1883 Magazine he said, "When I got to LA, the number one goal for me was dancing with the best. My friend Splack was the one who was doing Vine videos and was like 'Yo, you have to do these Vine videos with me' and I kept telling him 'No, I don't wanna do no Vine videos, I'm serious about this dance life. That's all I want to do.' Until one day, I got on Facebook and saw that he had a video that went super viral. It had like 20 million views. So, I called him the next day and was like 'So, about those Vine videos…' [Laughs] 'I kinda wanna do it now.' From there, I kept doing Vine videos and got into acting that way."
4. He Would Love To Do A Sports Movie Or Show
Woody is extremely thankful for the opportunities he's gotten so far in his career, but like any good actor he's already thinking about the things he wants to do in the future. He hopes to one day get the chance to star in a sports film or show. He cites two of his favorite movies as Remember the Titans and Coach Carter.
5. He Already Knows Who He Would Want To Play Him In A Biopic
Woody's future roles aren't the only things he's been thinking about. He's also put some thought into who he'd want to play him in a biopic. While talking to The Undefeated he revealed that Tyler Williams would be his first choice. Williams played the younger version of Bobby Brown in The New Edition Story.
6. He Has A Big Social Media Following
Like many young entertainers, Woody has been able to use social media to his advantage. He initially built a large following on Vine and has since replicated the same success on Instagram and Twitter. He currently has over 78,000 followers on Twitter and more than a million on Instagram.
7. He Loves Comedy
Woody has a great sense of humor and he loves making people laugh. He has been heavily involved in the comedy scene for several years. Most notably, he gained a lot of attention for reenacting some of Kevin Hart's most famous stand-up routines. In 2015, Woody inked a deal with Kevin Hart's production company, Hartbeat Digital.
8. He's Very Adventurous
Woody is the type of person who loves a good adrenaline rush and isn't afraid to try new things. In October of 2020, he took full advantage of the opportunity to go skydiving. His ability to take risks and step outside of his comfort zone are qualities that will also benefit him throughout his career.
9. He's A Producer
At this point in his career, plenty of people are familiar with the work Woody has done in front of the camera. What many people don't know, however, is that he also likes to be behind the scenes. He has already earned four production credits and he hopes to do more producing in the future.
10. He Loves Fashion
As an entertainer it goes without saying that Woody loves to express himself. In addition to acting and dancing, fashion is another way he likes to do that. He has a great sense of style and he enjoys getting the chance to put together different outfits and show elements of his personality.
Tell us what's wrong with this post? How could we improve it? :)
Let us improve this post!