One of the most popular reality shows in the mid-2000s was Beyond Scared Straight. The A&E series followed a bunch of delinquent teens who pride themselves on bad behavior. Their crimes range from theft, drugs, promiscuity, gang affiliation, violence, and arson. The reality series was highly praised by critics and even received a Primetime Emmy nomination for Outstanding Picture Editing for Nonfiction Programming.
The show ultimately ran from 2011 – 2015 and featured over 300 teens in crime prevention programs in 29 prisons and jails across the county. Ashley Tropez was one of those profiled names. She came in at the age of 17, and the young girl ended up on the show for allegedly fighting, gang activity, and selling weed. The purpose of Beyond Scared Straight was to prevent teens like Tropez from ending up in prison or, even worse, dead. Unfortunately, eight years later, the Beyond Scared Straight star was found dead in a vacant house in Victorville, California, on August 26, 2022.
Who Is Ashley Tropez?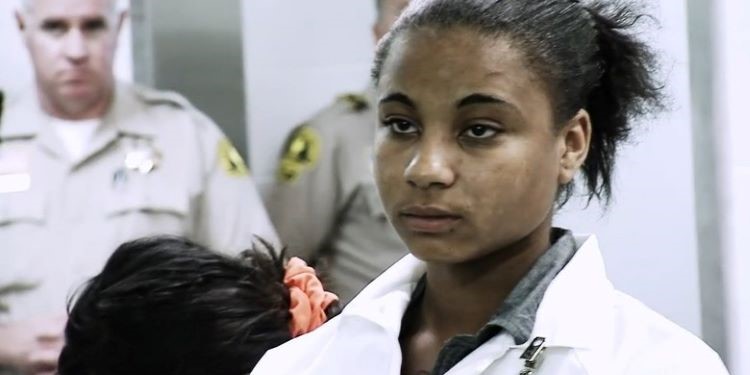 There are not many details about the life of the troubled youth. The show highlighted how much she was a problem and hoped to set Tropez on the right path that prevented a grim future. Despite the pleas from her family, most notably, her mother, Ashley Tropez, didn't seem to be phased by the prison lifestyle.
She consistently talked back to her superior and officers and had a smile on her face from beginning to end. It seemed clear that she would never change, and sadly, that was the case when she spoke about her time on the show, "I'm still the same person," Tropez said at the time. "I just be everywhere, from friends to family's house. Just chilling." She isn't the only person who didn't change their lifestyle following their taste with prison life. Toby Johnson is currently in prison, and Franklin Morris died in a shootout three years after appearing in the series.
What Happened To Ashley Tropez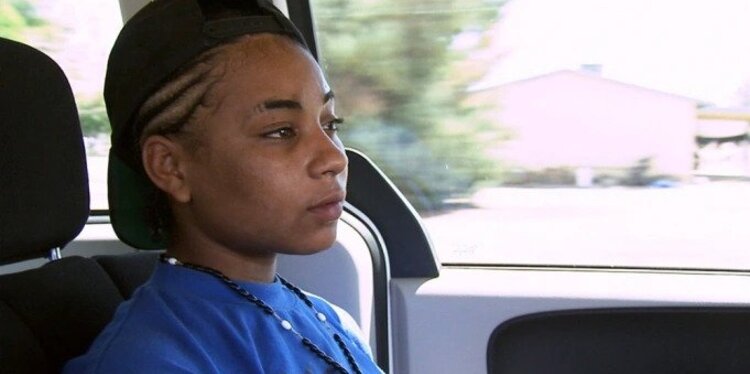 The update on Tropez was radio silence after she confirmed her status at 18. That was until August 26, when police responded to a report of a deceased person in an abandoned house. The reported location? 16600 block of Victor Street in Victorville, California. They found her unresponsive due to traumatic injuries, according to a release from San Bernardino Sheriff's Department.
Eventually, it was indeed confirmed that it was Beyond Scared Straight alum Ashley Tropez. Police suspected that she and her alleged girlfriend, Alexis Call, 24 at the time, were squatting at the mansion. Call was soon arrested for Tropez's murder. She's being held without bail at the High Desert Detention Center. Records also indicated that she was facing charges for a stolen vehicle. It doesn't have any relation to the murder at the moment. The case has been relatively silent. Call pleads not guilty, and her bail was set for $1 million. But there's no word on how her trial has gone as of this moment.
Beyond Scared Straight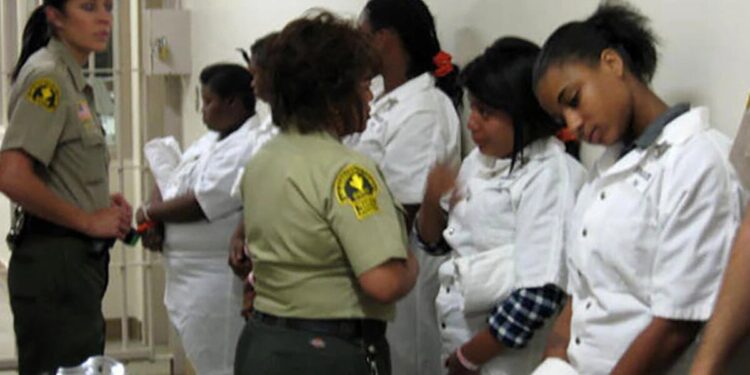 Though Ashley Tropez's case has a tragic end, Beyond Scared Straight has had plenty of successes as well. The show itself wasn't without controversy. It was a huge ratings hit, but there was some pushback from researchers and government officials who didn't feel that showcasing the horrors of prison life would work. Arnold Shapiro – the series producer – remained passionate about the project and was adamant that it would.
Emily — who appeared in the very first episode — cleaned up her life by entering rehab and graduating high school. The former bad girl entered community college to pursue her dream of becoming a chiropractor. Tyler stopped smoking marijuana once he joined the military academy. It helped him control his temper, and he ended up becoming a Sergeant. Brandon P cut his gang ties and graduated with A/B Honor Roll. These are just some of the examples that the show made in improving these kids' lives. It's an unfortunate end for Ashley Tropez, but Beyond Scared Straight is still a success regardless because of its track record of helping teenagers is pretty high.