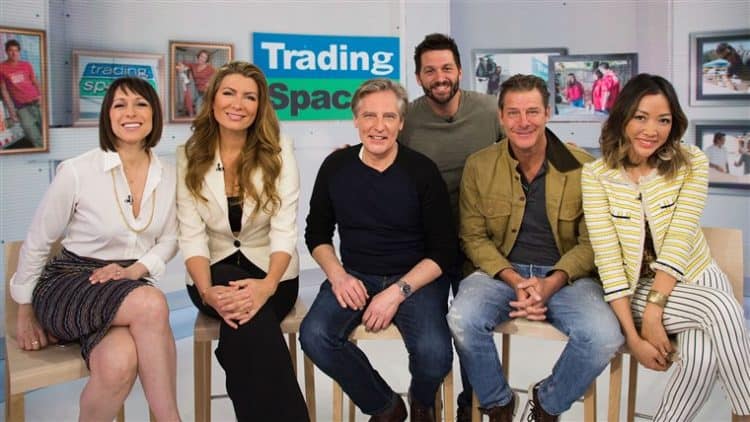 Home makeovers are always exciting to watch because they give us ideas on how to redecorate our own homes without breaking the bank. One such show that enhances this experience is "Trading Spaces" and since we have gotten used to seeing some of the designers and carpenters doing the makeovers, how about watching celebrity designers transform the homes? Maybe these five designers could be a start.
1. Joan Behnke
When you hear a person's nickname to be "The Billionaire Whisperer", then you know that they associate with only high net worth clients. Well, that is the nickname that refers to Joan Behnke, and it is not without reason. Tom Barrack and Alec Gores whose net worth are $1 billion and $2.2 billion respectively, are on her list of clients, according to the Hollywood Reporter. Joan was determined to be a designer, therefore, she graduated with a degree in Design from UCLA and kicked off her career by designing palaces in Saudi Arabia. Paris Egypt and Paris, according to The Business of Luxury Design. So much is her passion in design that in 1999 she founded Joan Behnke and Associates; a company that values interior design as an art and intense opportunity for self-expression. It is, therefore, no wonder that everything incorporated in designing a home, from the finish to the fixture, has to tell a story and Joan ensures clients play a role in choosing the narrative, as Forbes elaborates. Joan believes in teaching people to appreciate what they are paying for and therefore brings them on the journey.
2. Martyn Lawrence Bullard
For some, their careers start in their adulthood and come as a result of intensive training through education and internships, but for others, it is a calling that they listen to as early as their childhood years. Martyn is an Englishman born in London but ranks among the most renowned interior designers in the world, and going as far as winning the "Oscar of the Interior Design World" in 2010, as Wikipedia discloses. His work speaks for itself, and when Architectural Digest featured the homes of Kourtney and Khloe Kardashian on their cover, that publication became one of the best-selling issues of all time, according to Martyn Lawrence Bullard Design. Apart from designing the Kardashian sisters' homes, Martyn's A-list clients also comprise celebrities like Eva Mendez, Cher, Tommy Hilfiger and many more. Martyn took up acting when he was 17 which led to him moving to Los Angeles and during an interview with Interior Design, he explained that the theatrical experience enables him to present projects and express passion for a design without compromising the vision and personal needs of the client
3. Jane Hallworth
Some people do something as a hobby and juggle with other activities only to realize that which they are allocating the least time is what is earning them a living. That was the case with Jane who attended Newcastle University to study architecture but missed most classes leading to her lecturer believing that she was not living up to her full potential. However, as Remodelista reveals, Jane was not skipping classes without good reason she was shopping at an auction house for things like antique jewelry boxes. She then added a little glimmer to the goods, and when she got to the United States, she sold them to high-end clients like Ralph Lauren earning her enough money to fund her education. Now that was before she had gathered enough experience so you can only imagine the kind of magic she works into a room today. After realizing how much her skills were worth, Jane opened an interior design shop in Los Angeles in 2000, and according to Hallworth, she gained a loyal following of actors and others in her field who want to tell their stories through design.
4. Eric Hughes
Some people stumble upon their careers while others know from the start what they want to do. Eric Hughes falls in the first category, and Introspective Magazine gives us an insight into his journey to interior design. Although he was raised by a mother and grandmother whose refined tastes inspired him, he never dreamed of becoming a designer. Instead, Eric was expected to follow in his father's footsteps which meant a career in medicine, but that was not what Eric wanted, so he ended up in the Universal Studios as the Vice President of Production. While in his executive office, he would give Sarah Jessica Parker a few design tips on fabrics and colors but when she asked him to decorate her entire house that was the beginning of a beautiful journey for Eric. So impressive was his work that Sarah is a repeat client, as he continues to gain an A-list client list among which is Stacey Snider, CEO and Chairman of Fox for whom he designed her Martha's Vineyard getaway. Eric now has two design offices in New York and Los Angeles, since he moved to New York in 2001 to launch his interior design business. It would be exciting to watch him design an entire house so beautifully without any formal training; some people have the magic touch and an eye for detail.
5. Carrie Livingston
When the passion for creating beautiful spaces leads to a teenager spending her hard-earned money on redecorating her bedroom, you can be sure she is destined for great things. Carrie as a teenager made money through babysitting, and her first project was her bedroom according to Voyagela, but it was not until when Carrie worked for Ralph Lauren on a span of eight years that her career officially kicked off while broadening her interior designing skills. Of course, all professionals need to have a personal style for uniqueness and Carrie discovered hers as a mix of modern and classic while working with Ralph Lauren. She opened Carrie Livingston Design in 2004. The firm offers not only interior design services but also furniture design services, custom lighting, home staging as well as style consulting for both homes and people, as New York Design Agenda elaborates.