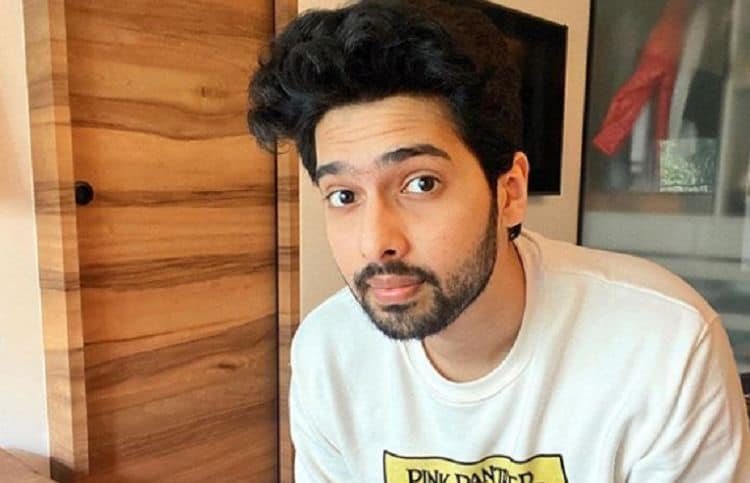 Armaan Malik is not a household name for many Americans. He is, however, a very famous face in the Indian music culture. He's got a lot of talent, and he's able to sing in many different languages, which allows him to be a star of international fame in his own country and those around him. He's a singer, he makes records, he produces, and he also writes, acts, and performs. He's a little of everything, and that is not a bad thing. However, we don't know that much about him. We figure it's time to change that, and we are going to learn more about him together.
1. He's Young
He's very young. His date of birth is July 22, 1995. He only just celebrated his 25th birthday in 2020. We imagine he didn't get to celebrate quite as he imagined a year ago, but we imagine it was still a lovely day for him. He's still so young that he has plenty of big birthdays ahead.
2. He's From Mumbai
He was born and raised in Mumbai. His dad is worked as a composer of music. His name is Daboo Malik. His mother is Jyothi Malik. They spent much of their time encouraging their son to live his dream and to do what made him happy, and it's something that has been working well for him throughout his life.
3. He's Been Singing a Long Time
He's been singing since he was only four, which is such a talent. Most kids sing for fun, and they're not necessarily musically inclined, but he's been singing a very long time in a manner that allowed him to grow and flourish. He began singing professionally and trying to win competitions when he was very young. He's not just dreaming of being a singer.
4. He's Made History
He's young and he's talented, and he's making history one day at a time. He's the first every Indian singer and songwriter to make history on a billboard in New York. It's not easy to get on a NY billboard, and he did it. It's a dream come true for anyone, but especially for a singer who only just released his first English song.
5. He Caused Mass Panic in 2020
In March 2020, he made everyone panic when he deleted all his photos from Instagram and sent out a message that reads, "I can't take it anymore," which is clearly not a happy message. It's so cryptic that fans were worried about his health, his mental health, his state of mind, and so many things. So many people were worried that he was going to do something horrible, but he did not. Thankfully.
6. He's Got Mental Health Issues
We cannot say for certain whether he's been diagnosed by a doctor, but he has opened up about the fact that he has been dealing with feelings of not being okay. He's been very open for a while about this, and he's not hiding his struggles. That is something his fans appreciate, but it did cause them to worry when he posted his cryptic single Instagram photo. He did come out and tell everyone that time will reveal things, but that wasn't enough to satisfy his fans.
7. He Believes in Support Systems, but…
He said he believes in having people around you to support you when you are dealing with hard times, but he knows that you cannot rely solely on the people in your life to help you. You have to help yourself, figure things out, and work on you. He's not wrong.
8. He's Not Into Nepotism
When he was 9, he recognized the fact that both his father and his brother were already very famous composers, and he didn't want to use his own last name to get further in the world. He tried out for a singing talent show using only his first name so that no one would know who he is. That's really forward-thinking as a child. He wanted to make it on his own, and we admire that profusely.
10. He's Very Private
Armaan Maliki is a man who does share a lot of his life with the world. He knows that his fans want to know him and that they want access to him, but he's mastered the fine line of sharing his health struggles and his personal life with fans while also keeping many things to himself. He's good at this, and we can see why that is so good for him.