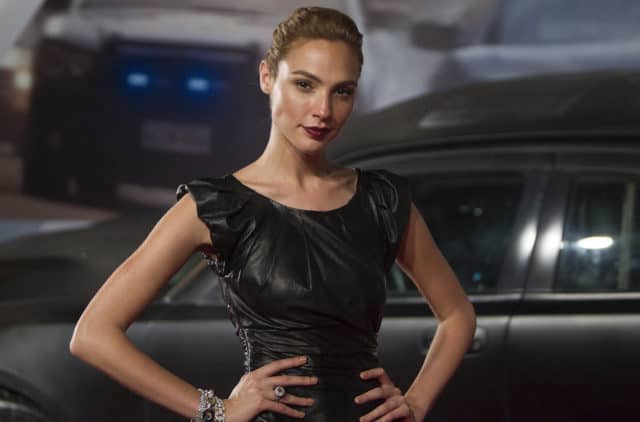 Wonder Woman was a huge success, so it should come as no surprise to learn that there is a fair amount of interest from film-makers in the people who were involved with that particular production. For example, there are reports that Gal Gadot could play the titular character in Bill Condon's Bride of Frankenstein, though it is rather more complicated than that statement makes it sound.
For those who are unfamiliar with the proposed project, Bride of Frankenstein is supposed to be a movie set in Universal Pictures's Dark Universe, which is continuing in spite of the fact that The Mummy managed to lose millions and millions of dollars because of its high production costs combined with its high marketing costs. Regardless, the movie was supposed to be released in 2019, but it has run into some serious issues with its script, so much so that Condon and Universal Pictures have chosen to push back its release until said issues have been resolved to their satisfaction. Unfortunately, this means that Javier Bardem and Angelina Jolie's continuing involvement with the movie is now uncertain, which is rather important when said individuals were supposed to play Frankenstein's monster and the titular character in Bride of Frankenstein.
With that said, it is not as though Bardem and Jolie are leaving the proposed project. Instead, they will wait to see what changes will be made to the movie's script, which will provide them with the information that they need to make a final decision on the matter. However, it has been reported that Condon is looking at Gadot to play the Bride of Frankstein in case Jolie chooses to leave because of either script issues or scheduling conflicts, though nothing official has happened so far. For the time being, there is no way to tell whether this will happen or not, save waiting for further information to come out.
Is This a Good Idea for Her?
Instead, a more interesting issue might be whether the role will be beneficial for Gadot or not. After all, while her star is burning bright because of her performance as the lead character in Wonder Woman, there are plenty of people who have burned bright and burned fast. As a result, it makes sense for Gadot to exercise increased care and consideration to ensure that she can capitalize in full on the momentum that her previous role has provided to her career.
On the one hand, the Bride of Frankenstein would be the lead role in the movie of the same name, meaning that it would provide Gadot with another impressive achievement should it prove to be successful. Furthermore, the Dark Universe is supposed to be more action-oriented than horror-oriented, meaning that it would not be a wholly unfamiliar role for her. On the other hand, the Dark Universe has not had the most successful track record so far, meaning that there is a real chance for Bride of Frankenstein to fail, particularly since Gadot will not get the role unless Jolie is willing to pass up on it. Summed up, should the movie prove successful, Gadot stands to reap a fair amount of benefit, but the reverse is that should the movie prove unsuccessful, she stands to reap a fair amount of the blame as well.
Save