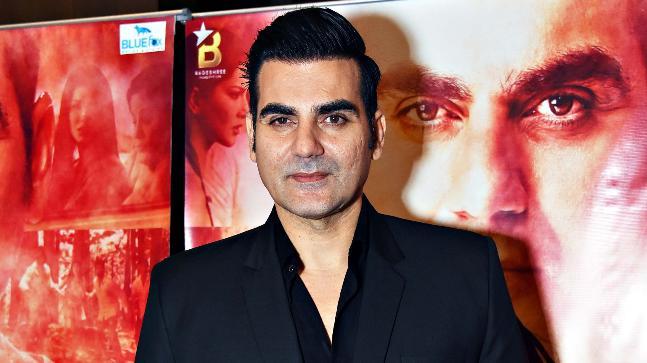 Arbaaz Khan is not a household name everywhere in the world, but he is the epitome of household in India. He not only stars in films in India, but he also produces them and directs them. His entire role in life is to make sure his fans are entertained, and he is very good at it. He's been in the press lately for some ugly things, and he's making sure that people know the truth about him and how he is as a person. He's not sitting back and allowing people to think what they want, and we thought we might get to know him a little better ourselves.
1. He is in his 50s
He doesn't look like a man in his 50s in any capacity, but he is. He was born on August 4, 1967. He celebrated his 53rd birthday in 2020. He was born in Poona, which is in Maharashtra, which is in India. He didn't get his start in the acting world until he was 29.
2. He's Not the Only Famous Person in His Family
Khan has a very famous family. His father is a screenwriter in Bollywood. His mother is Sushila Charak. He has a stepmother so famous she only goes by the name Helen. He also has a brother who is an actor – Salman Khan. He has another brother who is an actor and a producer whose name is Sohail Khan. His sister's husband is also a famous actor in the same area. His name is Atul Agnihotri.
3. He's Got a Large Family
He is not the only child in his family. He has two brothers, a sister, and a half-sister. He also ahs a brother-in-law thanks to his married sister. This officially makes him one of five kids that are born to one or both of his parents.
4. He's Formerly Married with A Child
He's not married now, but he was married before. Khan married a fellow actress and model in 1998. Her man is Malaika Arora. They were married until they announced their separation after 18 years of marriage in 2016. They were officially divorced less than a year later. Their son was born in 2002.
5. He Dealt With An Accident
We are not entirely certain what happened here, but it seems that he was involved in a fatal accident in 2012. We are not sure if he was driving or even in the car at the time, but he owned the Land Cruiser that hit and killed a woman who was 70 at the time. The woman's family tried to sue him for damages, but he was able to get out of paying those damages after proving that the family had no relationship with the deceased after disowning her prior to the accident.
6. He Has Been a Gambler
He's not a man who always makes the best decisions. We all make poor ones from time to time, and Khan's been involved in some betting and gambling issues. He's been accused of betting on the Indian Premier League – and admitted to doing so for many years. His confession was made after a face-to-face confrontation with a bookie.
7. His Family Was Accused of Sabotage
His family has a long history in Bollywood, and it seems that not everyone is happy about that. Director Abhinav Singh Kashyap has accused the family – his father and his brothers and himself – of sabotaging his own film and his career for their own personal gain. Khan's family came out and said that they are taking legal action against these accusations as they are not true.
8. He's Accusing Others of Defamation
The deaths of Disha Salian and Sushant Singh Rajput earlier this year have been causing many problems for many people in India, and he is one of those people. His name was linked with the recent deaths in some manner, and he is not happy about this. He is filing a defamation suit against those who named him, and he will not stand for this.
9. He's Dating
He is currently dating a woman by the name of Giorgia Andriani. They've been linked since 2018, which is well after his divorce from his former wife was finalized. She's been working on becoming an actress herself, and she's readily admitted that her contact with her boyfriend has helped her along the way.
10. Is He Getting Married?
There are so many rumors going around about Khan marrying his lady love, but we cannot confirm them. There is speculation, but there is nothing that even confirms and engagement or marriage. It seems to us that while he is clearly in a relationship with Andriani at the moment, he is single in an official capacity.ar