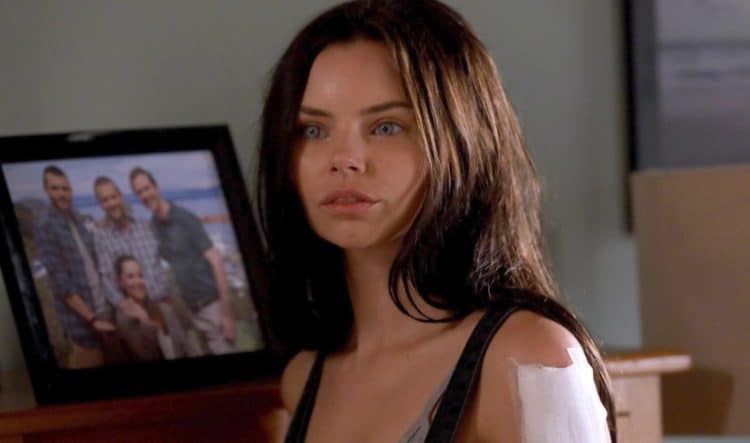 Eline Powell was born in Leuven, Belgium, on April 12, 1990. She is a Belgian actress who began her career in 2011. Powell has worked in both film and television, and she is best known for appearing in two episodes of 'Game of Thrones' and for playing the role of 'Ryn' in 'Siren', which is a spin-off series from the 2017 film 'King Arthur: Legend of the Sword', in which she also played a siren. She has played the role of Ryn since 2018 and it has increased her profile in the television industry. Although she is now relatively well known, there are many things that fans do not know about this actress. Here are ten interesting facts about Eline Powell.
1. Her First Role was in 'For Elsie'
Powell's first acting roles was in the 2011 short film 'For Elsie'. In this film, she played the role of Mila. Some fans do not realize that it is Powell in this film because she is credited using her birth name, Eline Pauwels.
2. She is Trained in the Performing Arts
At high school, Eline Powell took acting lessons. She then studied at the Royal Academy of Dramatic Arts and achieved a degree in acting. During this time, she also learned many special skills that are potentially useful for her career as an entertainer. These included playing the violin, singing, and several styles of dance, such as hip hop, Flamenco, and ballet.
3. She Has Lived in Three Countries
Although she was born in Belgium, she moved briefly to Switzerland at the age of 14. Her family then moved to England, where she spent her teen years. She currently resides in London, England. As she has lived in several countries, she has also learned several languages. She can speak English, French, and Flemish. She has said that she can sing 'Part of Your World' in Flemish.
4. Bjork is Her Inspiration
For the role of Ryn in 'Siren', Powell has taken inspiration from several sources. One source of inspiration is the Icelandic singer, Bjork. She said this was because the singer is so wonderfully magical. Powell also incorporates the traits of both sea and land mammals to play this role.
5. She Got Her Driving License in Mexico
Although she is a Belgian-born actress who lives in England, Powell actually got her driving license in Mexico. She got it in 2018, just after the Siren pilot was picked up for development into a television series.
6. She is a Dog Lover
Eline Powell's favorite animal is dogs, and she is the proud owner of a Bichon Frise called Dolly. She often poses with the dog for social media photographs and has even posted the occasional photo of her kissing the pup.
7. She Loves to Spend Time Outdoors
The actress feels most at ease when she is spending time outdoors enjoying her favorite activities. She loves to swim in the sea and enjoys outdoor yoga sessions. On her social media accounts, she has posted photos of herself walking through the woods and even hugging the trees. She is said to love everything about nature.
8. The Matrix is her Favorite Film
Although there are many films that Eline Powell loves, her all-time favorite is 'The Matrix'. This is a 1999 science-fiction film that was written and directed by The Wachowski Brothers. The film starred Keanu Reeves, Laurence Fishburne, Carrie-Anne Moss, and Hugo Weaving. Eline Powell loved this film so much that she decorated her bedroom with posters from the movie when she was in her teens.
9. Her Role Model is Rena Owen
In an interview, Eline Powell revealed that her new role model is Rena Owen, who is one of her co-stars in 'Siren'. Owen is a New Zealand actress who is best known for playing the leading role in 'Once Were Warriors' and for playing Taun We in 'Star Wars: Episode II- Attack of the Clones'. In 'Siren', Owen plays Helen.
10. She Has a Creative Streak
Elina Powell has a creative streak and painting is amongst her many talents. The actress has said that she finds painting therapeutic, so this is something she does if she is ever feeling stressed.
Tell us what's wrong with this post? How could we improve it? :)
Let us improve this post!