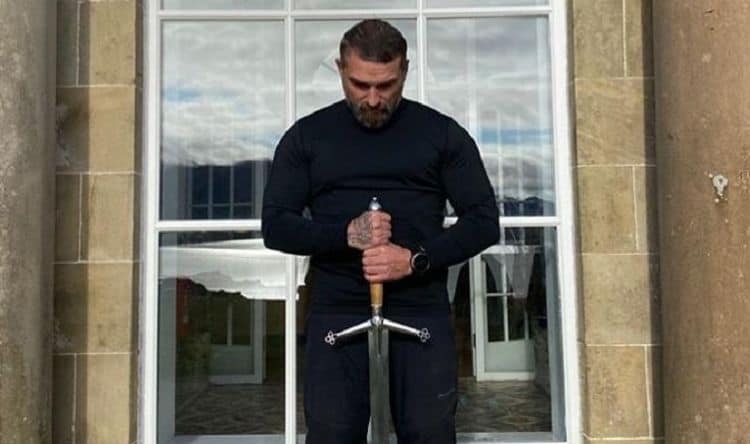 The name Ant seems to be very common these days given the fact that it wasn't one we even knew was a name until reality television told us it was. Anthony Middleton, who commonly goes by Ant Middleton, is one of the guys making the name popular, but who is he? If you don't know much about the British television presenter, we want to give you a chance to get to know him. He's led a fascinating life thus far, and he's someone who really should share his story more often. Here you go.
1. He's a Former Soldier
The most impressive thing about this man is his dedication to his country. He is a former British soldier who enlisted in 1998. He was only 17 at the time, but he was part of the 9 Parachute Squadron RE and he did tours in both Ireland and Macedonia, only a year and three years after he was enlisted.
2. He's Former Royal Marines
When he was done with the army, he made the decision to enlist with the Royal Marines. That was in 2005, and he served with them for many years. He passed his commando course, won the King's Badge, and served several tours. This took him to Afghanistan for his first of three tours.
3. He is Former Special Boat Service
As if all of his military career work wasn't enough, he actually took the time to join the Special Boat Service in 2008. This was the part of his military career that took him to Afghanistan two more times over the course of his career. It was a big deal for him, and it's clear to us that he loves his country.
4. He's a Television Star
Because of his extensive military training, it would only make sense that he is the Chief Instructor on a military training program on television. It's called "SAS: Who Dares Wins," and he's good at it. Fans love the show, and he's really strong with his ability to be who he is and also be fun to watch.
5. He's From England
He was born in a place called Portsmouth, Hampshire. However, he was not raised there. He was actually raised in France, which is an entirely different culture. He had a lot of interesting things going on in his life as a child, and that led him to have some very cool cultural experiences that helped shape him into the person he is today.
6. He's Got Some Haters
He, like so many, didn't really want to bother with the entire social distancing, shut down the world, stay home and don't live your best life situation when the global pandemic of 2020 was ongoing. He encouraged people to live their lives as they pleased and ignore the government control telling them to stay home and to forgo spending time with loved ones. He was criticized for his beliefs by those who believe in the pandemic.
7. He's Working with Rebel Wilson
She is one of the most hilarious people in the world, and now they are working together. They are filming a new show together, and we cannot wait to see it. It should be pretty good considering their personalities and their own success in their own personal and professional lives. They will work together on "Straight Talking," which is going to be good.
8. He's Got a Record
Something some fans don't know about Middleton is that he spent a few months in jail back in 2013. He was allegedly accused of assaulting some police officers outside of a nightclub. We aren't entirely sure what happened that night, but he maintains his stance, and the police maintain their stance, and it looks like he ended up spending approximately four months in jail as a result of his behavior.
9. He's Private
He might be outspoken and not afraid to say what he is thinking even when it doesn't fit with whatever current narrative is going on in the world, but he's also a private man. Aside from his personal opinions that he likes to share, he is someone who definitely doesn't share much about his personal life outside of his thoughts. He keeps things close to the vest in terms of his romance and private life.
10. He's Outspoken
He has opinions, as everyone is entitled to have. He might not be as good about keeping his opinions to himself when the subject is a controversial one, though. He's been pretty outspoken about his feelings about the global pandemic, the BLM movement, and so much more, and it's caused some problems in his life. His role as a mentor as Royal Navy Chief Cadet was affected by his outspoken nature, his fans were not happy, and many others were not happy, either. He did issue an apology, but many believed it was simply too late.