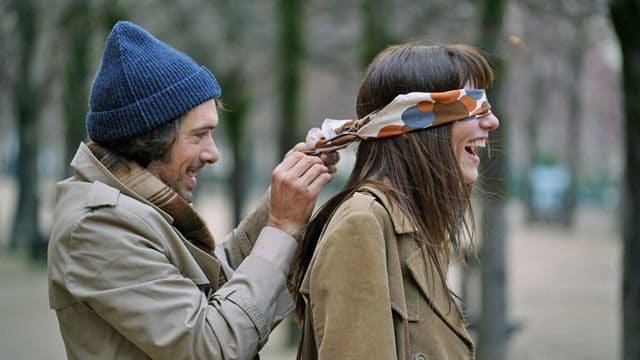 French Cinema has long been admired for its artistic style. Much of French film history has included independent style movies, but lately, France is producing larger features that are attracting the attention of the world.
Here are 5 top French films of 2017 so far.
Demain tout Commence
One of the most touching French films this year is "Demain tout Commence" directed by Hugo Gélin and starring Omar Sy. "Demain tout Commence" or "Tomorrow It Begins" is a remake of the film "Instructions Not Included". The film follows Samuel, a hard partying man living in Marseille. A woman shows up and claims her daughter is Samuel's. Samuel leaves France for London to find the woman and ends up becoming a father in the true sense of the word. The film starts with comedic gags and situations but develops into a more serious drama filled with touching moments as Samuel bonds with his daughter Gloria and learns the true meaning of paternity.
Monsieur et Madame Adelman
Nicolas Bedos is a famous French comedian and actor who made this great French film as his directorial debut. Bedos also stars as Monsieur Adelman in "Monsieur et Madame Adelman". The film also stars Doria Tiller as Sarah, Victor Adelman's wife of 50 years. The film explores both the comedic and anguishing sides of true love. When Victor, a famous author dies, a journalist seeks his story from his widow. She tells him of the beautiful love story the couple had from its beginning to its secrets and passion as the couple deals with Victor's fame and Sarah remains his rock during the good times and the bad. The film is as cynical as it is witty.
Réparer les Vivants
"Réparer les Vivants" or "Heal the Living" is an interwoven tale of three very different people. The French film was directed by Katell Quillévéré and stars Tahar Rahim, Emmanuelle Seigner and Dorval as a surgeon, a surfer and a middle aged woman whose lives connect through an accident. This type off film has been done before but never in the unique style of Quillévéré which is unsentimental.
Le Secret de la Chambre Noire
Japanese director Kiyoshi Kurosawa is well known for making great horror films. "Le Secret de la Chambre Noire" is his first foreign film. The film stars popular actor Tahar Rahim from movies like "Un Prophète". The horror movie follows Stephane who works in a rundown old manor outside of Paris and lives there with his daughter Marie. Marie is beautiful 22 year old who reminds Stephane of her deceased mother. Marie works as a model for daguerreotypes (old fashioned photography) or creepy photographs. The film is eerie with its creepy mansion and the theme of photographs taken in a style from over 150 years ago. Stephane's anguish and loss is felt through the eeriness of the scenes.
Dalida
Lisa Azuelo directed the biopic of beloved singer Dalida. The film stars Sveva Alviti as Dalida. The iconic Egyptian singer became popular during the 1950's and 1960's. She sang in several languages included French, Spanish, Italian, German, Hebrew and Arabic. She recorded over 500 songs in French and sold over 130 million records internationally. As with many musicians and artists, fame was difficult for Dalida. She overdosed in 1987 in Paris at the age of 54.