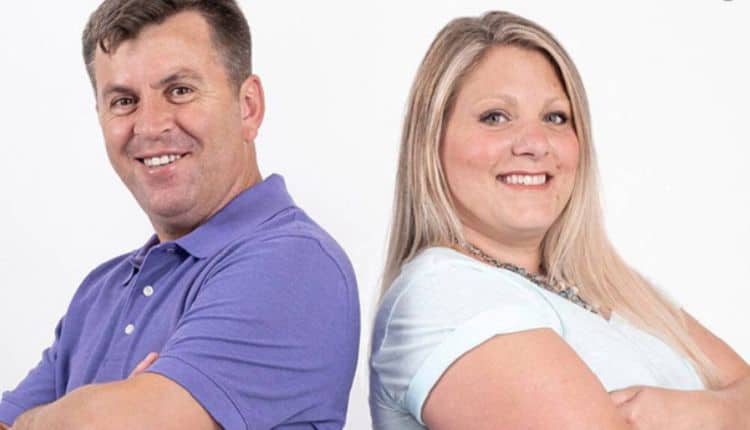 Looking for a new father for your three sons is not a walk in the park, yet Anna Campisi had only 90 days to decide if Mursel was the man who would be her sons' stepfather. After seeing on Facebook that she shared a passion for beekeeping with Mursel, she accepted his friend request, and before long, she went to see him in Turkey. Their journey to becoming man and wife was documented by "90 Days Fiancé" but since not everything can be found out from the series, here is all you need to know about Anna.
1. She loves cooking
For some of us, if we had the money to order food and have it delivered to our doorsteps every day of the year, then that would be the ideal life. For Anna, her Instagram page shows how much she enjoys home-cooked meals. If it is not a video of her making Thai chilli soup, then it is a picture of stuffed peppers or blueberry cheesecake. She likes cooking so much that she gives her recipes a new twist to be adventurous.
2. Her father was in the military
Anna has called Bellevue her home since she was 9. Her family moved to the town after her father got stationed at Offutt Air Base Force. She loves the place so much that she has never thought of moving again.
3. What inspired her to venture in beekeeping?
Becoming a beekeeper has to be a calling where only a few are chosen, considering that bee stings can be fatal. Still, Anna decided to turn beekeeping into her business after falling in love with fresh honey. She revealed that her children's grandfather is a beekeeper in Mexico, and she helped him around the farm by extracting 13 tons of honey each year. Before then, Anna had always had a fascination for beekeeping.
4. She would never let anyone come before her children
Being a divorced mother, Anna knew she had to do anything to be there for her children. That meant that if they did not accept Mursel in their lives, then there would be no marriage. At first, she seemed upset that her children were not getting along with Mursel, who said that her teenage sons had called him "stupid." At one point, Joey said if his mother breaking up with Mursel was as easy as him going back to Turkey, he would be glad he did it. The couple, however, made it work despite Anna having had doubts before.
5. She is a businesswoman
Anna is an enterprising woman who turned her love for bees into a prosperous business. Since she loves fresh honey, she figured there must be a few more people who like it too; thus, she started selling it. The honey-selling business began when Anna caught her first four colonies five years ago. She then founded her company, Beauty and The Bees Honey, which supplies honey from her 15 hives located in Murray and Bellevue. She has since expanded her products to include jewelry, candy, soap, lotions and many more.
6. She has a criminal record
They say every saint has a past and every sinner has a future. For Anna, her past involves a criminal record; on May 22, 2002, she was charged with domestic battery and being under the influence. As if she did not learn her lesson, it was barely a month later before she found herself on the opposite side of the law. On June 5, 2002, Anna was still charged with domestic battery, but she has put those days behind her.
7. She cried during her wedding dress shopping
A fairytale wedding is the dream of every girl; therefore shopping for the dress in which you will walk down the aisle should be a joyous occasion. Unfortunately for Anna, it was not as great as she expected. The bride-to-be hoped to look dazzling in a sleeveless gown. However, Mursel would not hear it; he is a Muslim and therefore wanted a dress that covered up her entire body. Anna went against his wishes and bought a sleeveless gown, reasoning that she had compromised in everything else but would have to wear something that made her happy on her wedding day. Despite finding her perfect gown, Anna later broke down, wondering if she was making the right decision in marrying Mursel. She however comforted herself saying Mursel is the one for her, and it was only her nerves getting the better of her, according to Cheatsheet .
8. She got married exactly a year after her engagement ceremony
According to Soap Dirt, Anna and Mursel exchanged vows on September 8, 2019. She had previously revealed to her fans that she got engaged on September 8, 2018. In her post, she went ahead to explain why she and Mursel were already wearing rings, yet they were not married. An engagement ceremony is customary in Turkey and entails both families meeting to bless the lovebirds. However, in her case, her family was not in Turkey, so they did not meet Mursel's family. Still, they exchanged engagement rings as per the customs and Anna could not hide her excitement when Mursel's family finally gave them the go-ahead to get married.
9. She is the one who wanted them to be on the reality show
Being on a reality television show has its eligibility criteria since most casting directors prefer interesting personalities. Anna knew this, and she thought that her love story with Mursel would be great for the show. She, therefore, emailed TLC, detailing her story and even sending photos. Her primary motivation was that her story was different from past couples that had been on the show; Anna felt her romance with Mursel was cute, according to Omaha.
10. She lied to her future in-laws that she did not have children
Most people, including Anna's friends, thought Mursel was such a bad person for failing to tell his parents that his girlfriend had children. However, it seems that he was only continuing a lie that Anna had started. Mursel's parents saw a picture of one of Anna's sons, and she was quick to say that was not her child. Therefore even when she started giving ultimatums for Mursel to reveal the truth or there would be no marriage, she also had the chance but took the easy way out to avoid butting heads with her boyfriend's parents.
Tell us what's wrong with this post? How could we improve it? :)
Let us improve this post!