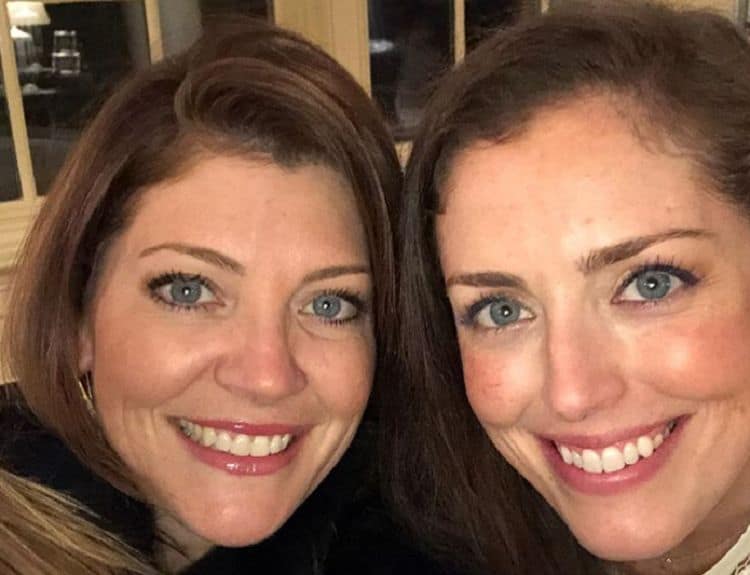 In the life of a news journalist it does seem that a person is bound to make some friends, allies, and enemies along the way. Norah O'Donnell is definitely no different in that regard since she's had her detractors over the years and those that would wish her anything but well. But like most people she's taken the flak and moved on, doing whatever it takes to defend herself and her point of view as she takes on the tough questions and subjects as they come along. One thing you can certainly say about her is that she's managed to create an impressive career that's been ongoing since the 90s and has seen her command a very substantial salary after a while. This is just one of the many that shows how perseverance in the workplace is one of the founding principles that goes into making a successful life.
Here are a few things about Norah you might not have known.
10. She's pretty active on social media.
If you take a look at her social media accounts it would appear that Norah is all about her family, friends, and work as her pictures show. She definitely enjoys the life she's made for herself and it would seem that she's earned it.
9. Her net worth is around $8 million.
She commands a salary of around $5.5 million a year so her net worth isn't hard to figure out since she's been rising steadily through the ranks throughout the years and making it known that she's one of the most reliable people in the business.
8. During college she was an intern at ABC.
Norah didn't waste any time when it came to getting into the business as interning is one of the best ways there is to secure a job while you're still in school, as it raises the chances that you'll have a job when you've graduated. Those that take this route are the smart ones since they're looking out for their future.
7. She was a Washington Bureau Correspondent for around 12 years.
During this time she gained a lot of on the job training and continued to become the confident and very capable woman she is today. One would think that she kind of had to in order to survive the White House since it would seem that this is a place where a reporter of any caliber has to be at their very best if they want to stick around. Just like anywhere, those that are constantly at their best and on the ball at every turn are those that stick around the longest.
6. Norah is in her mid-40s at this time.
This is the age when you're no longer young but you're not entirely old either, the mid-life where some people break down because they haven't done enough and others finally get to breathe a sigh of relief as they keep going since they've done enough that they're secure and can enjoy what they're doing now. You can just guess which one Norah is.
5. She called Newt Gingrich a racist once.
Norah doesn't like to play it safe all the time and when she called Gingrich a racist was kind of flirting with disaster since he fired back at her and called her a racist in return. It would seem when you're accusing politicians that it's wiser to either stay silent or have enough ammunition to use that firing back in return is nearly impossible when all is said and done.
4. Nora likes to focus on journalism before taking her political affiliation into account.
There are times when she tends to let her political affiliation sway her reporting just a bit but a lot of times she tends to at least try to report on the facts in a way that's as neutral as can be without putting too much personal bias into it.
3. She recently left CBS This Morning.
Erin Jensen of USA Today and a few other people have covered this recently as she's stepped away from the show that she's been a part of for the last 7 years. It got a bit emotional to be honest but at the same time she's looking forward to whatever might come next. Norah seems to be the type that isn't about to keep looking back but wants to see what else lies in front of her.
2. She spoke out on the Charlie Rose accusations.
When veteran journalist Charlie Rose was called out for sexual misconduct Norah was quite vocal about the case and put her two cents in as she called the women that came forward brave and spoke highly of them.
1. Norah has courted controversy more than once.
She's no stranger to controversy when it comes to reporting since she does ask the questions that sometimes make people go blank and wonder just what they need to say next. She's gained a lot of criticism for this, but she's always been able to back up her methods.
She's definitely one of the more interesting news anchors out there.
Tell us what's wrong with this post? How could we improve it? :)
Let us improve this post!