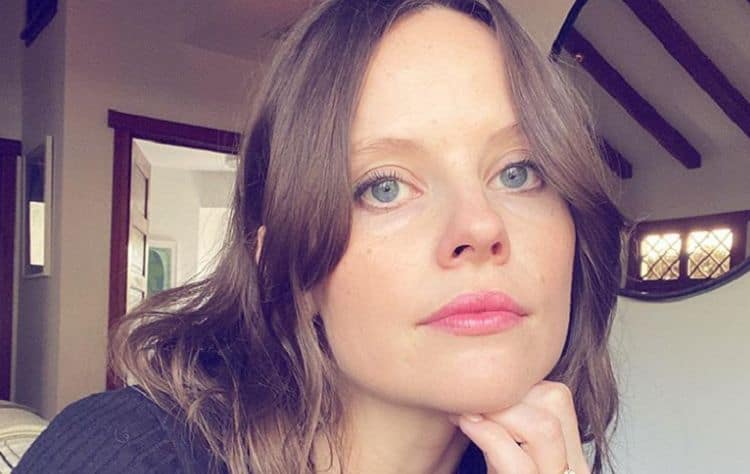 Sarah Ramos was only 9-years-old when she started her acting career. From the moment she made her onscreen debut, it was very clear that there was something special about. Unlike many other childhood stars, Sarah has managed to successfully move into more mature roles without missing a beat. She is best-known for her role on the series Parenthood. Throughout her career, she has proven that she has the kind of staying power necessary to have a long lasting career. Keep reading for 10 things you didn't know about Sarah Ramos.
1. She Has A Degree In Creative Writing
For lots of actors, pursuing a degree in theater is an important stop on the way to success. However, by the time Sarah went to college, she had already been acting for nearly a decade so she decided to use her time in college to pursue other interests. She graduated from Columbia University with a degree in creative writing.
2. She Wrote A Web Series When She Was 12
Sarah certainly wasn't your average kid. While other pre-teens were worried about school dances and classroom gossip, Sarah was flexing her creative muscle. When she was just 12-years-old, she wrote a web series called City Girl which she also directed and acted in.
3. She Has A Diverse Ethnic Background
Sarah's background is a great example of the diversity that exists in the United States. According to her IMDB page, "Her paternal great-grandfather was Filipino, and her father's other roots are English, Irish, Scottish, and German. Her mother is of Polish Jewish descent."
4. She Would Love To Be On Riverdale
Since its debut in 2017, Riverdale has become one of the hottest teen dramas on TV. Sarah has admitted that she's a huge fan of the show and hopes to one day be a part of it. She also says that she would love to play the role of a villain. So far, it doesn't look like there are any plans to have her appear on the show, Sarah would make a great addition.
5. She'd Be Working For A Magazine If She Wasn't Acting
Sarah has been acting for so long that it's clear it's what she was meant to do. However, if she wasn't acting, Sarah says she would be putting her creative writing degree to good use. She told Imaginista that she would be working for a magazine if she didn't get into acting.
6. Radio Disney Made Her Interested In Acting
Almost every actor can pinpoint the exact moment they decided they wanted to entertain. For Sarah, that moment came while listening to the radio. She said, "I had heard this radio Disney ad that was like "are you the next Hilary Duff?" which was obviously a scam but from there we got the ball rolling and went to speak to different agencies…the rest is kind of history."
7. She's A Legally Blonde Fan
Sometimes inspiration comes from the most unexpected places and Sarah Ramos knows this first hand. She's a big fan of the 2001 film Legally Blonde. Although the movie is a comedy, it seriously inspired her. Sarah explained that after seeing the movie when she was 12, she began working on a script for what eventually became City Girl.
8. She Was In An Episode Of Family Guy
As in any other industry, it's important for actors to be able to diversify their skills. The more versatile you are, the more opportunities will be available to you. On top of her on screen work, Sarah is also a talented voice actress. In 2011, she had a voice role on an episode of Family Guy.
9. She Did A Commercial For Universal Studios
Commercials have prove to be a great way for actors to ease themselves into the industry. Sarah was lucky enough to get the opportunity to appear in a commercial very early on in her career. Her first professional job was a commercial for Universal Studios which aired on TV and was released in print.
10. She's Engaged
Lots of people think it's impossible for people in the entertainment industry to find love. However, Sarah Ramos is here to let the world know that true love is real. In 2019, Sarah and her longtime boyfriend, Matt Spicer, became engaged. Sarah hasn't yet revealed when they will decide to tie the knot, but her fans are very excited to be on this journey with her.