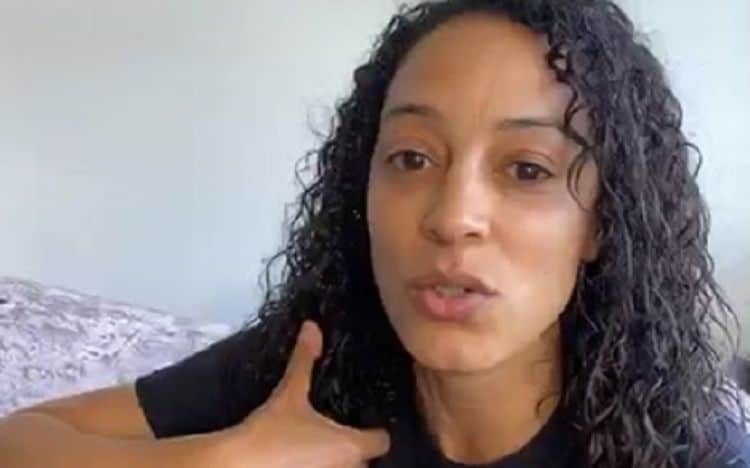 As a seasoned political commentator and analyst, Angela Rye has made a name for herself with her liberal views and outspoken nature. Her work has garnered significant attention, making her a popular figure among viewers. To help you get better acquainted with her, here are 10 intriguing facts about Angela Rye that you probably didn't know.
1. A Seattle Native with an October Birthday
Born on October 26, 1979, Angela Rye hails from the Madrona neighborhood of Seattle, Washington. Raised in the Pacific Northwest, she attended the all-girls Holy Names Academy in her hometown.
2. Educated and Licensed in Seattle
After graduating from Holy Names Academy, Rye pursued a law degree at the University of Washington. She later completed her studies at the Seattle University School of Law, successfully passing her bar exam and becoming a licensed attorney.
3. Inspired by Her Activist Father
Angela Rye's father, Eddie Rye Jr., is a community activist in the Seattle area. His work in promoting equality and improving the lives of local residents has had a significant impact on Angela's life and the development of her political views.
4. A Successful Executive and CEO
In addition to being an attorney, Rye is the CEO and Principal of Impact Strategies, a political advocacy firm based in Washington D.C. She has also served as a political analyst for National Public Radio and a liberal political commentator on CNN.
5. Impressive Career and Networking Experience
Throughout her career, Angela Rye has been active in shaping societal views and laws pertaining to equality for people of color. She has advised lawmakers in the government on important matters and served as general counsel and executive director to the Congressional Black Caucus for the 112th Congress. Rye also sits on the boards of the Congressional Black Caucus Institute, the Women in Entertainment Empowerment Network, the Seattle University School of Law Alumni, and the Congressional Black Caucus Political Action Committee.
6. A Sought-After Advisor
With her wealth of experience and knowledge, Angela Rye's advice is highly sought after by various advocacy groups and politically based organizations. Her keen awareness of key social and political issues makes her an invaluable resource in today's world.
7. Navigating the Dating Scene
Although not currently married, Angela Rye appears to be in a romantic relationship with Karim Webb, a Morehouse College graduate and owner of several Buffalo Wild Wings franchises in Los Angeles. The couple met while working on an Afro Tech project. Rye previously dated rapper Common, but the two remain friends after their relationship ended.
8. A Popular National and International Strategist
Angela Rye has appeared on various media outlets as a liberal political commentator, discussing complex legislation, administration policies, political campaigns, and issues with national and international implications. Her appearances include HBO, BET, NBC, ABC, TV One, CNN, and MSNBC.
9. Her Own Informative Website
For those interested in learning more about Angela Rye, her website provides an overview of her career history, a short biography, and links to her social media sites. The site also serves as an online resource for booking Angela to speak at institutions or events.
10. Active on Instagram
Angela Rye maintains a strong presence on social media, particularly on Instagram, where she has 1.2 million followers. Her account offers a glimpse into her professional and personal life, with over 3,100 posts showcasing her experiences and insights.
Tell us what's wrong with this post? How could we improve it? :)
Let us improve this post!