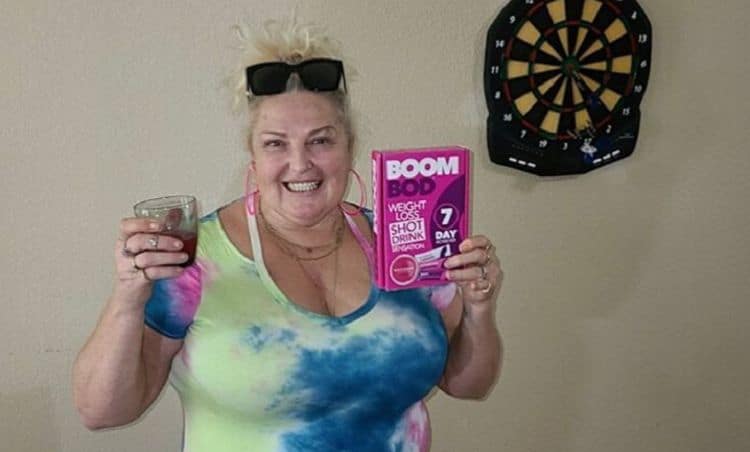 Angela Deem is a reality television personality who is best known for her appearance on "90 Day Finacee." She has recently made the news and gossip columns for a variety of events that have been taking place in her life more recently. If you haven't been keeping up with the latest about her, here are 10 things that you might not know about her that you might find to be interesting.
1. She flew to Nigeria to meet her fiancee
Angela met Michael Ilesanmi who is from Nigeria over the telephone and through social media. The two seemed to hit it off and their romance was a featured story on "90 Day Fiancee." She traveled to Nigeria to meet him but while she was there, the two bickered constantly. While some would have taken this as an indication that things weren't going to work out, they continued to progress with their relationship.
2. There is a big age gap between Deem and Michael Ilesanmi
We also learned that Angel Deem is 53 years old, and Michael is 31 years old. This is an age gap of 18 years. While they seemed to be progressing for a while in the relationship despite the age difference it did become an issue. Angela was so upset with Michael for calling her his "elder" that she broke up with him over the comment.
3. She accused Michael of scamming her but took it back
Deem's friends had warned her that they believed that Michael was scamming her. She constantly questioned his true intentions. When she was in Nigeria she learned that his formal name is Kehinde and not Michael. Near the end of the second season of the show, she accused him of taking all of the money out of her bank account. She later recanted on the claims and offered that there was a bank ATM error that caused the problem. We're not sure if she had just changed her mind or if it was really an error made by the bank.
4. Deem is now engaged to Michael
After all of the drama and fighting, Angela Deem has shared that she and her Nigerian born significant other have become engaged. He made plans to fly to the United States to live and to appear on season 3 of the television series. He and Deem have made plans to be married. When Angela was asked if the two had resolved their differences she remarked that they are still in the process of working things out, but that he is learning and has stopped giving her "back talk."
5. There was the talk of a child
One of the requirements that Michael has made of Angela is that she must agree to have a child with him. This was stipulated when Angela was filing for Michael's K-1 visa prior to moving to the United States. With Angela in her 50s having a child could be more difficult to accomplish and it harder on her physically than it would have been when she was in her 20s. This was a challenging requirement.
6. She asked her daughter for a donation
In order to fulfill the stipulation that Michael had set, Angela Deem asked her daughter Skyla if she would donate an egg so he could have a baby with her fiance Michael. This wasn't something that Skyla was willing to do and she flatly refused the request. This meant that Deem had to find another way to ensure that Michael could have his biological child.
7. Michael suggested a child with another woman
Angela's fiance is determined to have a child whether it is with Angela or someone else. He suggested having a baby with another woman. When Deem asked if this was a part of his culture, he told her that it's something that people do all the time under those circumstances. It was Michael's mother who came up with the idea of having a baby with another woman.
8. Deem's daughter Scotty is in prison
Scottie appeared in the second season of the show and many of you may remember her. She disappeared because she got into some serious legal trouble. Scottie was convicted of several counts of child molestation that stemmed back to the year 2017. She was charged with 11 counts along with a count of child rape for engaging in different kinds of sexual activities with a minor that was under the age of 16 and during some of these incidents, there were other minors present. She was convicted of three counts after entering a guilty plea. Her original 20-year sentence was reduced to 2 years and one day in prison with probation throughout the remainder of the sentence. It is unlikely that her release in 2021 will be in time to help her mother, even if she were to agree to donate an egg.
9. She lives in a small rural town
Deem makes her home in Hazelhurst, Georgia. It is a small town that only has a population of 4,000 residents, according to the most recent census. It's a fairly diverse town with 12% Hispanic, 30% Black and 57% White residents making it one of the more diverse areas in America. Her fiance is coming from the city of Lagos, Nigeria which is a huge city that is filled with skyscrapers. We learned that there is a high degree of diversity within Deem's family and that we're going to see a lot more of them and the town of Hazelhurst on the upcoming season of the "90 Day Fiance" spinoff.
10. She is in healthcare
Angela Deem is working for a living. She is a nursing assistant in a hospice facility that is located in a town nearby. She sends money to Michael as she awaits his arrival to the United States so they can begin their lives together. It will be interesting to see how Michael adapts to helping Angela as she assists in raising six grandchildren.