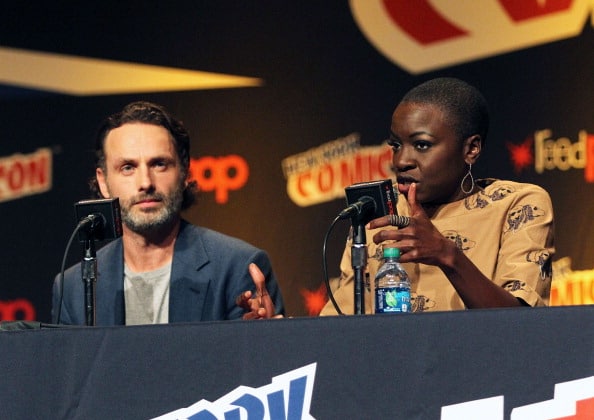 Andrew Lincoln: The Man Behind Rick Grimes
The Walking Dead has been a massive hit for AMC over the past five years, and fans eagerly await each new season. With staggering ratings, like the 16.1 million viewers who tuned into the 2014 fall premiere, it's no surprise that AMC cherishes this show. That particular episode even outperformed The Winter Olympics in the coveted 18-49 demographic. One of the key reasons for the show's success is the captivating performance of Andrew Lincoln, who stars as the anti-hero Rick Grimes. Here are 12 intriguing facts you may not know about this talented actor.
1. The Name Change
First and foremost, Andrew Lincoln is not his real name. He was born Andrew James Clutterbuck. He chose the stage name while attending college, as he thought the last name Clutterbuck sounded like a poor character in a Charles Dickens novel.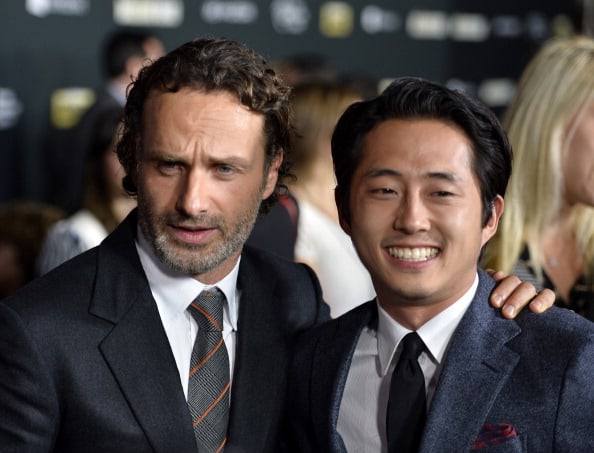 2. A Culinary Maestro
Lincoln is an amazing cook. In between shoots, he has been known to invite the cast of The Walking Dead over to his home for dinner. Co-star Steven Yeun is particularly fond of his spaghetti Bolognese.
Photo by Frazer Harrison/Getty Images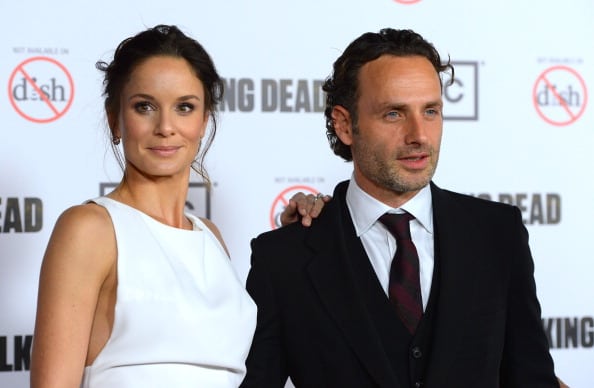 3. From Rugby to Acting
While in high school, Lincoln played rugby. He was pulled out of the sport and encouraged to take up acting. Lincoln only agreed because he thought it would help him get girls. He tried out for the school's production of Oliver! and won the role of The Artful Dodger.
Photo by Frazer Harrison/Getty Images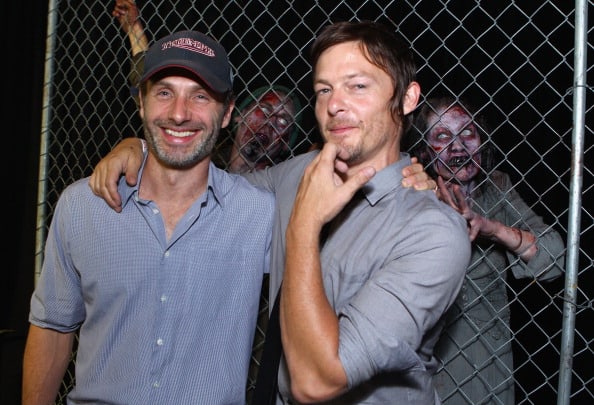 4. Early Screen Appearance
Lincoln made his first appearance on-screen in the 1994 episode, "Births and Deaths," of the sitcom Drop the Dead Donkey. Never heard of it? It is a show set at a fictional TV news company that ran for six seasons and aired in the United Kingdom.
Photo by Alexandra Wyman/Getty Images for Hyundai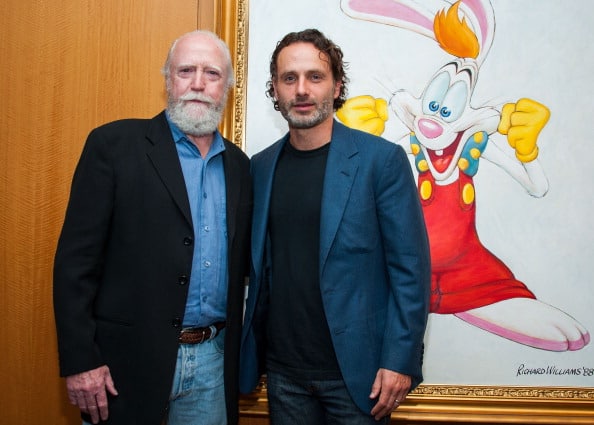 5. Sleepless Nights
Lincoln had a hard time falling asleep after filming the scene from the season three premiere where Scott Wilson's character gets axed. "I couldn't sleep for two and a half hours. I was so wired. It was largely down to the fact that I had an axe in my hand," he said in an interview.
Photo by Valerie Macon/Getty Images
6. Close Friendship with Jon Bernthal
Jon Bernthal is one of Lincoln's closest friends. The duo tested for The Walking Dead pilot together during the audition process and were the first regulars cast for the show.
Photo by Michael Buckner/Getty Images for AMC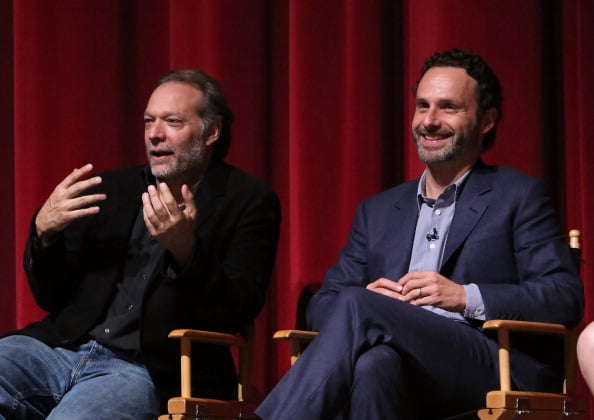 7. The Voice of Advertising
Lincoln provides numerous voice overs for both radio and television advertising in the United Kingdom. He has even narrated some documentaries. Some of the products he has endorsed include AOL and Adidas.
Photo by Jesse Grant/Getty Images For AMC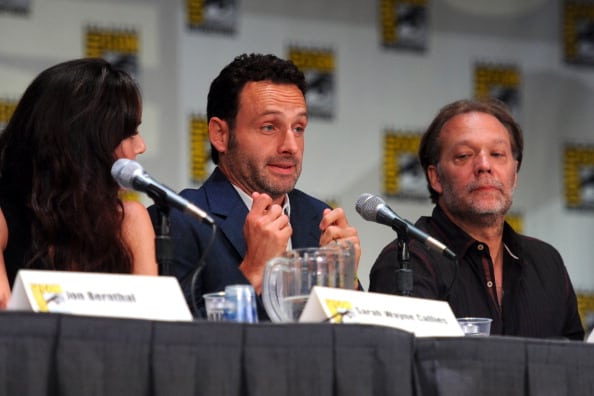 8. The British Connection
Though he has perfected a Southern accent for his role on The Walking Dead, Lincoln is actually British. The 40-year-old was born on September 14, 1973, in London.
Photo by Frazer Harrison/Getty Images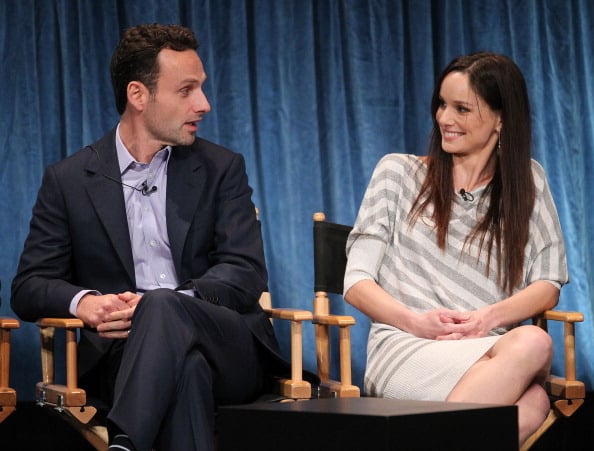 9. Award-Winning Performances
Lincoln has won two awards for his performance as Rick Grimes. He won a 2014 People's Choice Award for Favorite TV Anti-Hero and a TV Guide Award for Favorite Actor. Lincoln has also been nominated for a BAFTA award for directing two episodes of the TV show Teachers.
Photo by Frederick M. Brown/Getty Images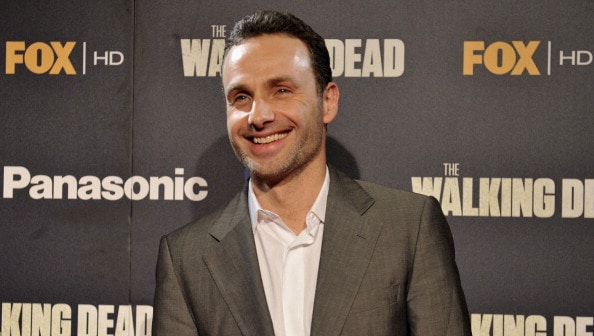 10. Celebrity Friends
Lincoln can also call actress Gwyneth Paltrow and singer Chris Martin close pals. Paltrow and Martin's daughter Apple was the flower girl in Lincoln's wedding to Gael Anderson on June 10, 2006. The couple has two children: Arthur and Matilda.
Photo by Carlos Alvarez/Getty Images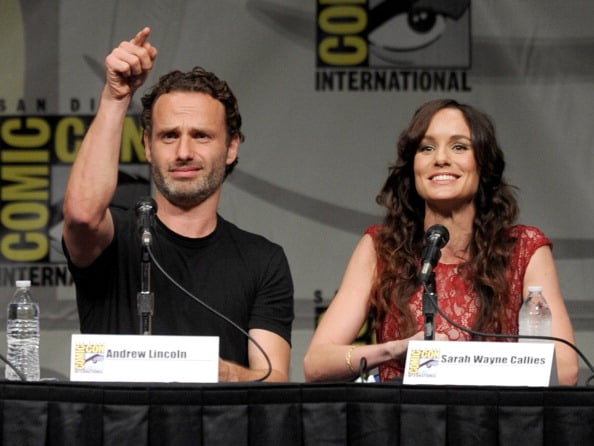 11. Love Actually
Lincoln's first major exposure in the United States came when he starred in the 2003 romantic comedy Love Actually. He played the character Mark, who is Peter's best friend and best man. Mark is secretly in love with Peter's wife Juliet, played by Kiera Knightley.
Photo by Kevin Winter/Getty Images)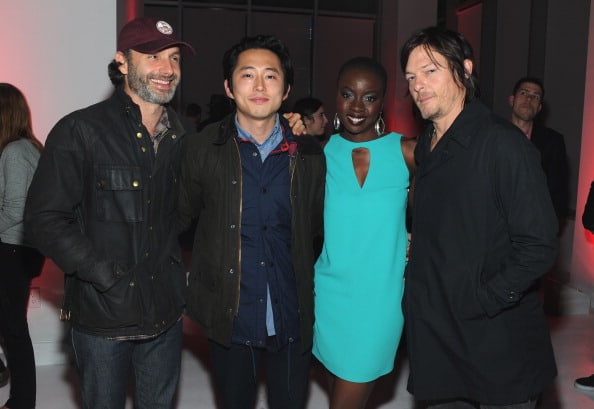 12. Staying Fit During the Apocalypse
Due to the demanding work schedule of The Walking Dead, Lincoln admits that he does not need a trainer to stay in shape. In an interview, he asserted, "On Friday I did an 18-hour day. I was up at quarter to six in the morning and got home at half past midnight. The day before we'd been outdoors all day. It was 90 to 95, and the humidity was up. So I don't need a trainer. I've got a zombie apocalypse to keep me fit."
Photo by Jamie McCarthy/Getty Images for Hyundai)
Tell us what's wrong with this post? How could we improve it? :)
Let us improve this post!