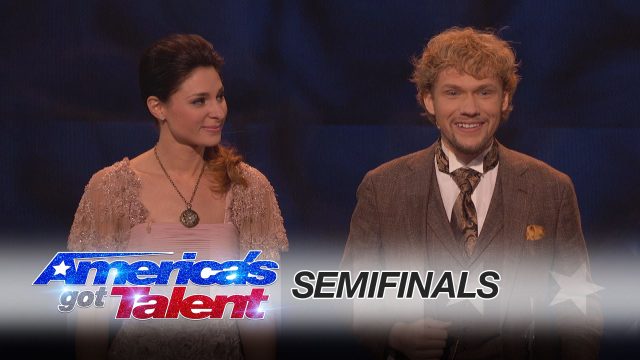 Five acts have already gone through to the finals next week. Now eleven more will fight for the second group of five. It's the semi-finals once again on America's Got Talent. Who will bring their A-game and make it all the way?
The second semis opened with Jayna Brown. I loved her rendition of Katy Perry's Olympic song Rise. I got goosebumps on my arms as I listened to her sing. For a fourteen-year-old, she has a powerful voice. I look forward to what else she can do if she makes it to the finals next week.
Viktor Kee's performance tonight also had me mesmerized. The way that he controlled each of the balls reminded me of a street performer that I saw on a Taiwanese variety show. Furthermore, it was magical and unique to the point where I felt that I was sitting right there in the Dolby Theater watching his performance.
As I watched the episode, I noticed that there were a couple of acts that felt a bit off, for lack of a better word. Kadan Bart Rockett's performance was as amazing as always. Though regarding execution, it felt a bit slow for me as it took a while for the students to come out of the schoolhouse. I have to applaud him, however, on making his entire fifth-grade class, and his teacher, appear from a cardboard school.
The Passing Zone's act also felt a bit slow regarding execution. It's good that they've decided to include Simon Cowell in their act, but it would've been nice if they could just get on with it. I did have a good chuckle however when I saw Hell appear in the background. Lucifer, meet the other Dark Lord. Besides, I loved seeing the look of pure fear on Simon's face as flaming torches zoomed past him. Priceless.
The two acts that almost made my jaw drop was Steven Brundage and The Clairvoyant's acts. I have no clue how they were able to do the things that they do, especially The Clairvoyants. Those two put Patrick Jane's "predicting" powers to shame. Sorry, Patrick. I would love to have the same mentalist abilities. Steven made a portrait of Brad Pitt from Rubik's Cubes (or does it look more like Howie?) that were stuck in a picture frame and then did some close-up magic with the cubes. Incredible acts.
Results are tomorrow! Who do you think will make it to the finals?
Photo via NBC
America's Got Talent Season 11 Episode 22: "Semi Finals 2"
Summary
It's the semis again on America's Got Talent! Who will be lucky enough to get America's votes and move on to the finals next week?