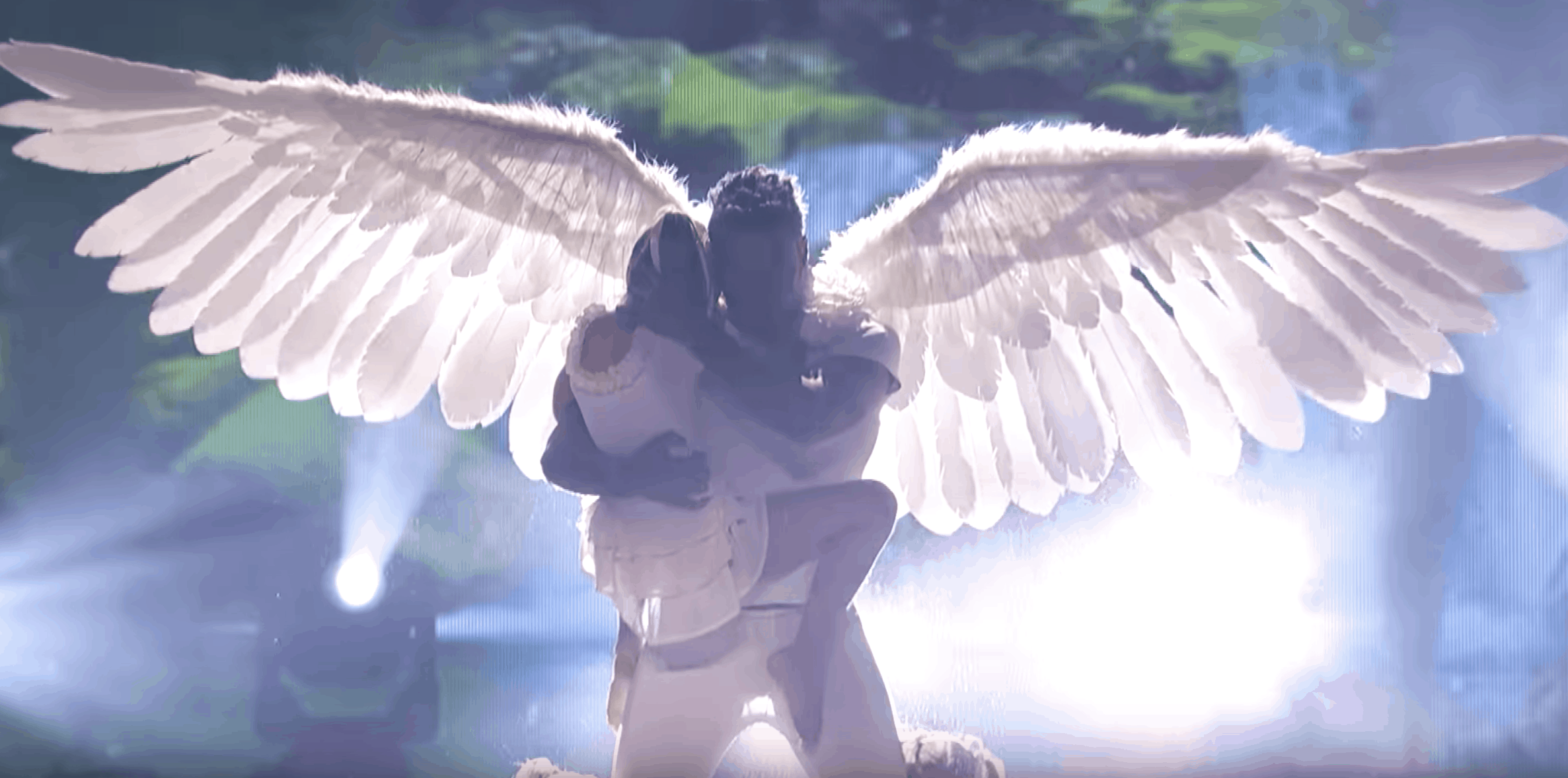 It's results time again on tonight's America's Got Talent! Which seven lucky acts will be making it to the semifinals? Let's find out, shall we? First, the Bottom Three.
Bottom Three:
Aaron Crow
Future Kingz
Daniel Emmet
I have to say, seeing Daniel Emmet in this category surprised me, to say the least. I mean, the guy could really sing and his performance last night was very good. Nevertheless, I guess America wasn't as taken with his serenade as I was. Aaron Crow and Future Kingz, on the other hand, I suspected would end up here. The former's act last night went on for too long and though there was suspense, it wasn't the quick suspense that we are used to seeing. Future Kingz's junk-yard themed dance routine was good, but like Mel B said, the choreography left something to be desired.
Shocking Exits:
Hans
Future Kingz
The accordion-playing German boy got the boot after Tyra announced that Us the Duo (or Trio in this case since the couple is expecting a baby girl) as the first semifinalist. It shocked me, for lack of a better word, to see Hans leave the competition. He has a really great personality and excellent stage presence. Perhaps he can still perform in Vegas though not as a headliner.
Future Kingz ended up being the final evictee of the night when the judges voted Aaron Crow through to the next round. I sort of had a feeling that The Silent Mentalist would be the clear favorite to go to the semis. Both Mel B and Heidi voted for him due to the fact that they were the unfortunate volunteers in his previous performances. Simon went with Future Kingz because of his near-death experience which is understandable and Howie voted for Crow after the crowd pressured him into it. Talk about taking peer pressure to the extreme.
Not-So-Shocking Exits:
Rob Lake
UDI Dance
I don't have much to say about these two acts aside from the fact that they tried. UDI Dance's act last night, though good, had some elements were it left me confused and took me out of the narrative that they were trying to weave as mentioned in my previous review. Rob Lake's motorcycle magic act felt cheesy and boring at times. It also didn't express his personality much. Although Simon had said that the overall vibe of the performance showcases Rob's personality in a way. I do hope that UDI Dance will consider auditioning again next year. Just get the narrative flow down and the performances will be magical.
The moment when Tyra said that violinist Brian King Joseph was a semifinalist, I all but applauded. It was sad to see Joseph O'Brien get sent home but Brian King is an amazing talent. I only hope that he will improve upon his support cast and maybe get a small band or orchestra to accompany him on the stage instead of a group of contortionists that seem to distract rather than entertain.
When intermission rolled around, we are treated to a video tribute to one Simon Cowell, who had recently received the coveted Hollywood Walk of Fame star. It was nice to see former American Idol judges Paula Abdul and Randy Jackson in the piece along with artists like Louis Tomlinson, Susan Boyle, Camila Cabello and Kelly Clarkson. We also saw past winners Grace Vanderwaal and Darci Lynne Farmer speak about Cowell and what he did for them in terms of making them a household name through the show. Cowell's family also made an appearance where the music mogul's son Eric sang his father's praises and complimented himself in the process. Kids really do say the darndest things.
Then after the touching tribute for the creator of so many talent competition shows, the cast of Beautiful, part of the Carole King musical on Broadway, performed for the Dolby Theater audience. I enjoyed it but wasn't too emotionally invested in it if that makes sense. I mean I might go see it one day but it's going in the "Maybe" pile for the time being.
Final Top Seven:
Us the Duo
Brian King Joseph
Michael Ketterer
Christina Wells
Zurcaroh
Daniel Emmet (Dunkin' Save votes)
Aaron Crow (judge votes)
Next week, the semifinals begin and ten acts will battle it out for America's votes. The acts are as follows:
First Semifinal Acts:
Duo Transcend
Makayla Phillips
Shin Lim
Amanda Mena
Samuel J. Comroe
Voices of Hope Children's Choir
Junior New System
Us the Duo
Michael Ketterer
Zurcaroh
Photo via NBC
America's Got Talent Season 13 Episode 16 Review: "Live Results 3"
Summary
The final top seven acts are revealed in tonight's third result show of America's Got Talent. The cast of Beautiful from the Carole King musical performs.