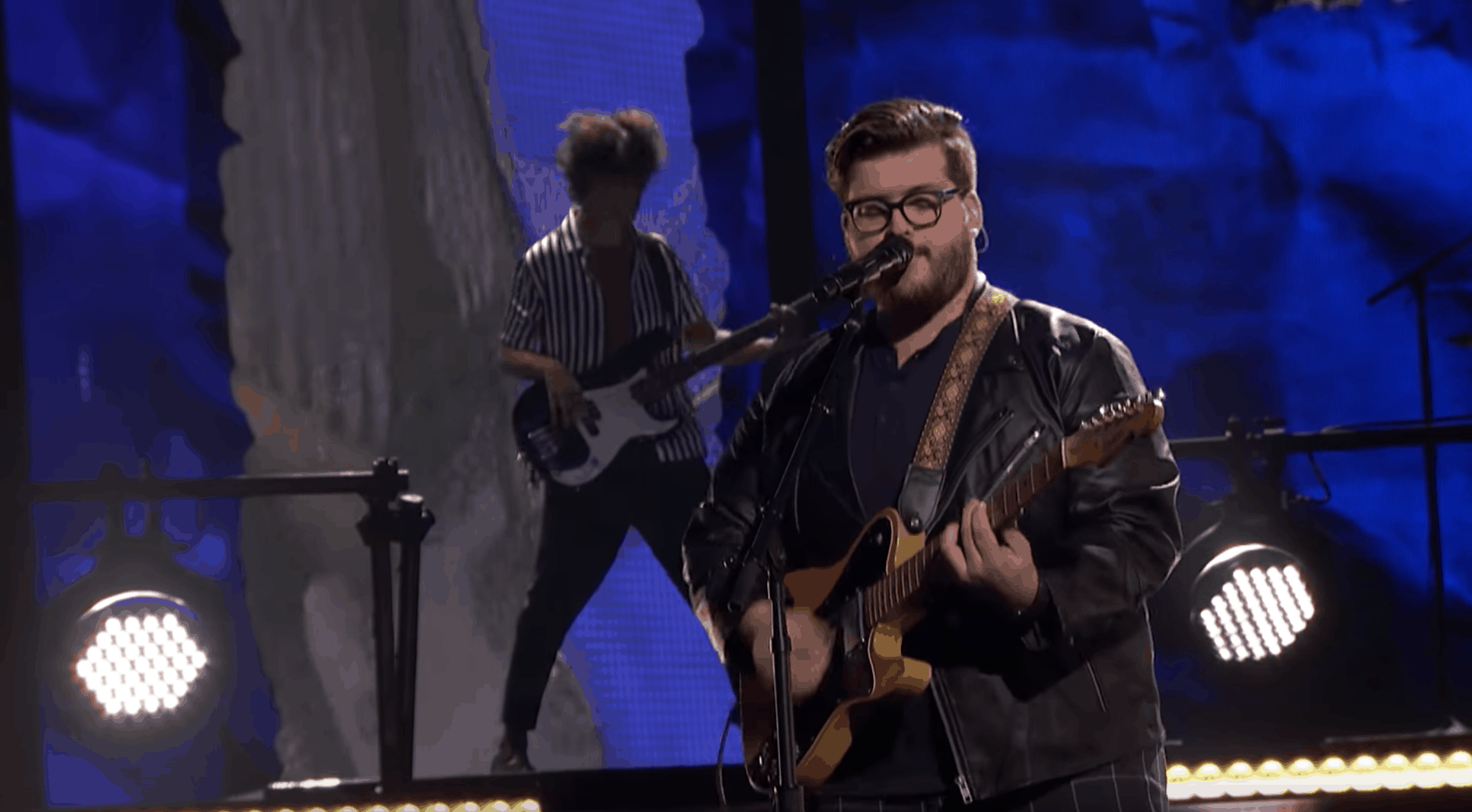 Tonight's second round of quarterfinals of America's Got Talent is not as good as the first group. I felt that some of the acts did not really step it up while others I just fast-forwarded through. I will, however, try to critique as many acts as I can.
Stepped Up Acts:
Noah Guthrie – I've never watched Glee in its entirety, but I love Noah's voice. It's very Steven Tyler/Imagine Dragons if that makes sense. He's got that gravelly edge to his voice that makes you feel the emotions that he's trying to convey through the song. I applaud him for performing an original song entitled Show Me Some Mercy. It showcases Noah as a person and as an artist. Hope America votes him through to the semifinals!
Samuel J. Comroe – Tourettes? What tourettes? This comedian's jokes were hilarious as always. I laughed when he talked about the difference between a German Shepherd and a Pug. A German Shepherd will greet you happily at the door while the Pug will sit there smoking a cigarette going: "where have you been?". That made me think of the talking Pug from the Men in Black movies.
Quin and Misha – Said it once and I'll say it again: age does not define a person. They can choose to do whatever they want to do despite being of a certain age. All the judges gave the dancing duo a standing ovation except for Howie, who felt like if the age factor was taken away, then the chance of them being voted through to the semis would be iffy at best. I hope they get through though!
Duo Transcend – The husband and wife acrobatic duo took to the stage with a re-do of their previous act where Tyce dropped his wife at the end. This time, however, the trick was done perfectly, earning them loud applause and Simon wanted them to bring the fire back. Okay, Mr. Cowell. You want fire? You got fire!
Da Republik – I was intrigued with the whole alien invasion theme they have going on for tonight's performance. It's very edgy for lack of a better word and the choreography was perfect. The judges were on their feet at the end and Tyra praised them for all the rehearsals that they did to prepare for tonight. Kudos to all of you!
Semi-Stepped Up Acts:
The Sacred Riana – As scary as the act is, I thought that it took too long in terms of execution. The part where Riana took out the Mel B voodoo doll kind of made me roll my eyes a little. How many times must you use the former Spice Girl as the center of your illusions? What about the other judges and Tyra? Why can't she use them instead? Granted I gasped when a bunch of Rianas ganged up on the original, causing her to crawl up the wall like Spiderman, but I felt a bit bored watching her act tonight. Maybe America will vote her through to avoid being cursed.
Makayla Phillips – I liked her song choice, which was Issues by Julia Michaels, but I felt like she could do better. Perhaps going with another song that better suits her voice range. I'm not a music expert like Simon Cowell, but I know a good singer when I hear one. Makayla is a talented young singer and I'm sure that she will do great things for the music industry, though her performance tonight just didn't quite do it for me.
Voices of Hope – This adorable children's choir gave their rendition of A Million Dreams from The Greatest Showman. Though the overall vocal performance wasn't quite up to par to their previous audition, they did light up the stage with their coordinated movements, their colorful rainbow shirts, and huge smiles. Mel wasn't a huge fan of their song choice, but Simon thought it was brilliant and said he "wants them in the show all the way to the end." Looks like someone wants them to win the entire thing.
Glennis Grace – I didn't want to put her in this category, but after watching her sing tonight, I felt like I had to. She also took a song from The Greatest Showman, belting out Never Enough for the Dolby Theater. She started the song kind of timid and did not exude the same power as the last performance. I understand that it's the live shows and it's common to feel nervous but to be able to move on, one should not
The Savitsky Cats – The theme of their act was a parody of Keeping Up With the Kardashians. Though it kind of felt a bit like their first audition aside from the change in scenery. The only thing I enjoyed about it was the introduction video. It was very Look Who's Talking and a bit of Toy Story thrown in.
Boring Act:
Yumbo Dump – I applaud them for being able to make sound effects with their stomachs but I just can't see them moving on. Most of the judges buzzed the performance halfway through and I was about to press the fast-forward button.
Wild Card Act:
Front Pictures – I am glad that this act got asked to return as a Wild Card. The technological effects were astounding as usual and transported me to another dimension as it were. Maybe more good acts will get the chance to come back and perform as Wild Cards?
Photo via NBC
America's Got Talent Season 13 Episode 15 Review: "Live Quarterfinals 2"
Summary
12 more acts fight for a spot in the second group of Top 7 acts. Will they step things up or take things down a notch? Find out on tonight's America's Got Talent.