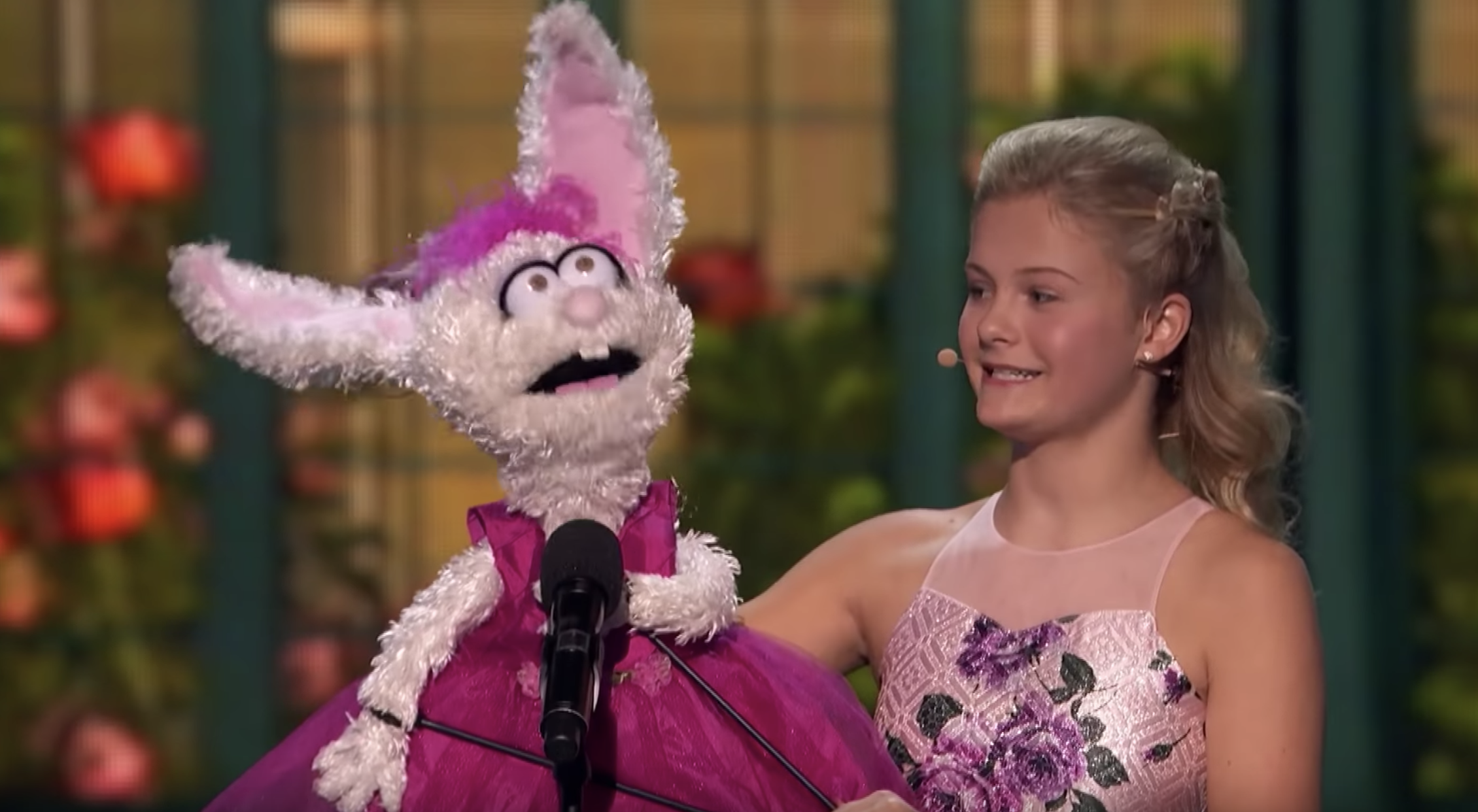 After a month and a half of intense competition, it all comes down to twelve. Five Golden Buzzer acts will go head-to-head against five acts voted through by the superfans from all fifty states. Two acts chosen by the judges will also be in the mix as Wild Cards. It's finals night on America's Got Talent: The Champions!
Awesome Acts
Shin Lim
This guy blows me away with every trick he does. Even if said tricks have been performed before. I've seen Shin do the close-up magic routine on another show only it's with two female audience members and not Terry and Howie. Nevertheless, I still enjoy watching him perform and the end where the two cards ended up in Howie's cup was nothing short of amazing. If I were one of the superfans, I'd vote for Shin to win. Hey, that rhymed.
Susan Boyle
Leave it up to Susan to sing the song that made her a household name in the Got Talent world. Granted, it didn't sound as powerful as it did when she first sang it, but it was still moving nonetheless. Usually, when the show saves a specific act for last, it's a hit and miss. This time, it's definitely a hit because Susan Boyle is a true champion and a legend. So no matter what the result is next week, you will always be a champion in our hearts, Ms. Boyle.
Cristina Ramos
For her final song, the Spain's Got Talent winner performs her rendition of the Blondie classic Call Me. The glam rock version of the song included interludes of more opera vocals that made the cover more unique than ones previously heard on other singing shows over the years. It was a stellar opening to the finals of AGT: The Champions. The superfans have some hard decisions to make.
Kseniya Simonova
To be honest, Kseniya is the best sand artist there is. I mean, the way that she created the sand art along with the music just hits me right in the feels. Furthermore, the story that she told through the sand creations is moving, heartfelt and just plain brilliant. Then again, there were a few parts where I felt she hurries through the narrative due to the time constraint, it's still flawless and entertaining to watch.
Deadly Games
My eyes almost bugged out of their sockets when the judges and Terry joins the husband/wife duo onstage. The latter lined up single file and held white balloons in their hands. An arrow then shot through the balloons in succession, hitting the target next to Howie. Mel B said that despite the small hiccups that they had during the performance, that final trick made all the difference because they managed to raise the stakes. Job well done, Deadly Games!
Darci Lynne
I have seen Darci sing in various song styles. From pop to a bit of country, she can do it all. What I didn't expect, however, is her singing opera. Yes, you heard correctly. Darci Lynne is singing opera. Maybe Cristina gave her a few pointers or maybe Darci taught herself. With her rabbit puppet Petunia, Darci belts out O Mio Babbino Caro, wowing everyone in the entire theater. I also loved the echo effect that she did as Petunia greeted the audience before she started to sing. I always like a little humor in ventriloquist acts.
Paul Potts
Can this guy sing or can this guy sing? I swear he could do duets with the best opera singers out there. Yet I did hear a bit of nervousness in his voice as he performed. That may or may not hurt his chances at winning the competition. Maybe I'm just being paranoid but it's an intense competition, nerves are bound to get to the contestants sooner or later.
Average Acts
Jon Dorenbos
Okay, I have the utmost respect for the guy. He is a fighter and I admire that about him. His performance tonight, on the other hand, made me lose interest a bit. All he did was tell the judges to make certain choices that led up to a big reveal. I want to see like close-up magic or some sort of routine. Though I do have to give him credit for bringing the judges a blast from the past in his predictions. Oh, congratulations on the bun in the oven! That is going to be one lucky kid! Just do me a favor and don't make him/her disappear, okay Jon?
Angelica Hale
The song that she chose, in my opinion, is not exactly the right song for her. Yes, she still nailed it by showing how big her voice can get, but over time, it's going to take a toll on her vocal cords. Angelica has no professional training whatsoever so she doesn't necessarily know how to care for her vocal cords and choose songs that best fit in her vocal range. The overall performance is still good, but I do not think that she will end up winning the title.
Kechi Okwuchi
Kechi did the same thing that Angelica did. She sang a song that she cannot pull off given her vocal range. Maybe she did pick the right song and it was nerves that got in the way, but I agree with Mel B. Kechi got a bit lost in the song and that is going to come back and hurt her when the fifty states get to voting.
Brian Justin Crum
First, kudos to him for going back to his roots and choosing Never Enough from The Greatest Showman (man, that movie/musical has great songs) for his finals performance. His voice was on-point and once again, he blew the roof off the place. The only bone I have to pick is the way his voice kind of shook when he begins singing the song.
Preacher Lawson
I love this guy. His jokes are funny and current and whenever he says something, it almost always brings a smile to my face. This time, however, there's just a neutral expression on my face. His jokes are still humorous, but they did not make me laugh in a literal sense of the word. I'm not sure how the superfans feel but that's just my two cents.
Photo via NBC
Tell us what's wrong with this post? How could we improve it? :)
Let us improve this post!