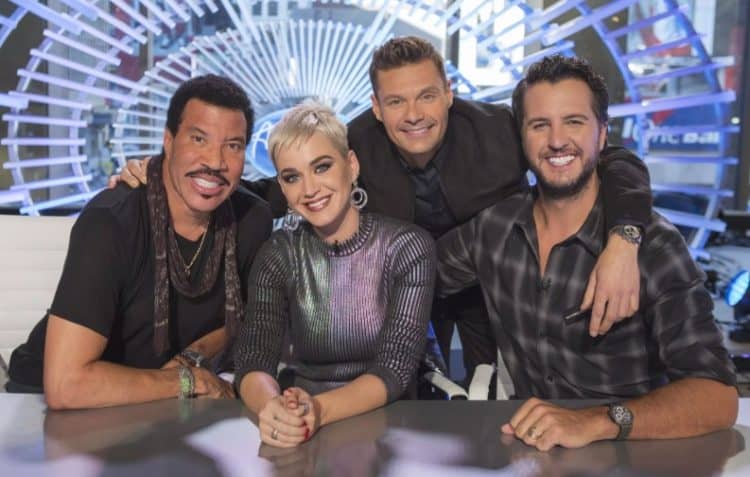 As Justin Case of TVWeb has already stated, the show must go on, and that means when it comes to American Idol, one of the most well-known and enjoyed shows across America, things are going to have to change. The fact that they'll be attempting an online show with at-home performances isn't surprising at all, it's that they think that it's going to work the first time through. It's not a horrible idea really, it's simply that the acoustics used on the stage are set and designed to give the best show possible, whereas the acoustics at a person's home and how they're experienced through various equipment that will be used to host the show are bound to be flawed in some way that will likely be brought into play when contestants do well or are seen to do poorly. The judges will all be doing their job from home, as will those that are normally there on hand for the show. But all this online back and forth is bound to force the show to lose something since it means patching everyone in as much as possible while also giving the audience an experience that's at least something akin to what they remember from past seasons. It already sounds like a giant mess from start to possible finish since there's no real way that people in their comfort zone are going to perform in the same manner and it's likely that 'technical difficulties' will be abundant once the show gets started in late April. But what else is there as far as a viable option?
As of right now TV isn't up and running. Studios can't open up, shows can't be filmed, movies can't be filmed, and as a result people are (wait for it) being forced to watch…reruns. If that took your breath away then expect a person to roll their eyes at you, but if it failed to have such an effect then you're one of the many that realizes that until the virus is gone or a vaccine is created then things are going to continue to change. TV shows are definitely a big part of public entertainment that people don't want to give up since they tend to help us relax, enjoy life a little more, and gives us the types of feelings that we crave now and again. But since social distancing is currently the big thing and is being stressed over and over as the one thing that will keep us from continuing the spread the virus, opening up the studios just isn't a good idea and it won't happen until it's good and certain that people have seen the last of COVID-19.
What that means for a lot of TV shows is that if they're going to have any future they're going to have to switch it up and start doing things online if possible, which for some shows might not be a huge hardship but will probably experience a few issues along the way. Rick Porter of The Hollywood Reporter has more on this. One can only hope that the connection each judge needs won't be an issue since if the wifi goes out or someone has a power outage that could mess things up in a big hurry. There are a lot of things that can go wrong with an online show but the hope is that American Idol will be able to switch to a new format without too much difficulty and possibly draw enough people in as usual to make it work in a big way. After all, it's been one of the top shows on TV for so long now that it's likely that people will tune in online just because they've been fans for so long. It's time to see if the show is versatile enough to make the switch or if it's about time to pack it in and call it until the virus is out of the way. It's easy to think that the show will get off the ground in this manner since otherwise it becomes something of a liability since it wouldn't be able to keep going due to the inability to adapt.
Just from the start it almost feels as though a lot of people are going to worry that this might not work out the way that some are hoping for, but at the very least it's an attempt and it should be taken with a grain of salt as well as a bit of hope that things will turn out alright. It's a step in the right direction at least, though what the future is going to hold for TV and movies alike is kind of uncertain at this point since right now the coronavirus is keeping everything locked down and it's unknown just when things will get back to normal, or whatever passes for normal. Ed Yong of The Atlantic has more to offer on this topic.