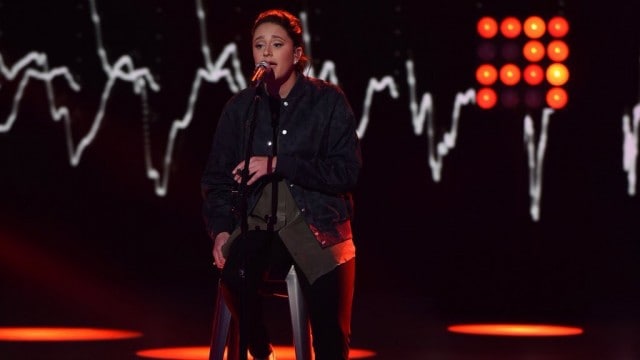 It's only down to six on American Idol and the stakes just keep getting higher. But of all the remaining contestants we want to focus on Avalon Young today. Why? Well for one we think she's easily one of the most entertaining of the remaining lot. Honestly no one can get J-Lo grooving as much as Avalon. Second of all, she's just such a great personality. She's very animated, very vocal and is excellent at communicating with fans.
It's probably why she's picked up the most followers on Twitter out of all the 6. So today we decided it would be fun to highlight some of Avalon Young's best highlights on the popular social network. From showing us that yes, J Lo only responds to Avalon to her expressing her emotions by using a Paris Hilton GIF, here are our picks for the top 5 Avalon Young tweets of the week.
Don't forget to tune in to American Idol tonight on FOX. And good luck to all the contestants!
noodles! pic.twitter.com/U0sUE8LWLg

— avalon young (@avalonyoung) March 9, 2016
when the bed is so warm but u rlly gotta get up and get ready for rehearsals pic.twitter.com/EAPzNHlk8y

— avalon young (@avalonyoung) March 9, 2016
hahah pt.2 @TrentWHarmon pic.twitter.com/We2Nv58zzo

— avalon young (@avalonyoung) March 9, 2016
Swear @avalonyoung is the only one who gets @JLo groovin like this on @AmericanIdol :) #teamavy #IdolTop6 pic.twitter.com/opZRhTUdp4

— kswizzle xox (@kswizzle_xox) March 10, 2016
"He's such a little emo" – @avalonyoung @DaltonRapattoni pic.twitter.com/Af3soGbfzu

— lizzie//teamdalton❤️ (@DaltonSasattoni) March 6, 2016