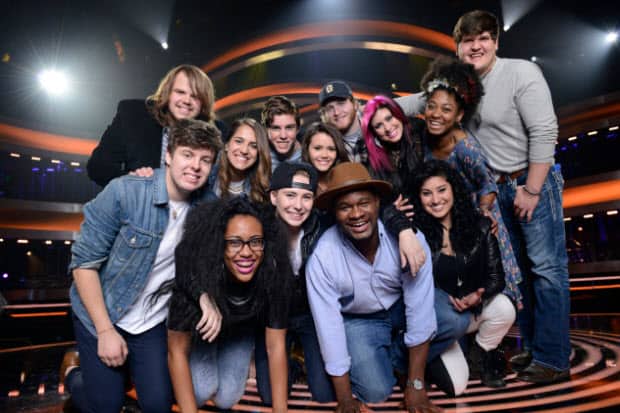 Last night was the first live results show of the season for American Idol. Season 13 of the pioneering show has struggled in the ratings, but for those still watching it was an entertaining show that saw the contest narrowed down to 13 contestants. There were 10 singers selected by live viewer voting and 3 out of 5 selected by the judges after solo performances.
Here are the final 13 in no particular order:
Ben Briley, CJ Harris, Jena Irene, Caleb Johnson, Jessica Meuse, MK Nobilette, Kristen O'Conner, Emily Piriz, Alex Preston, Dexter Roberts, Majesty Rose, Malaya Watson, and Sam Woolf.
The five performers who fought for a final spot were CJ Harris, who didn't please Harry Connick, Jr., but Jennifer Lopez came to his defense, Jena Irene, who won over Keith Urban with her keyboard accompaniment, Spencer Lloyd, who got the girls screaming, Bria Anai, who "overshot the mark", and Kristen O'Connor, who let her adrenaline get the best of her.
This is when the show really starts to heat up! Enjoy!
[Photo via FOX Broadcasting]