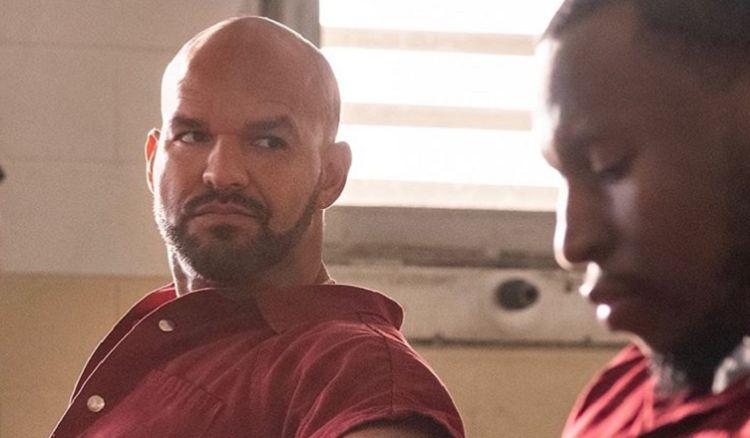 Amaury Nolasco has built a resume that could stack up next to some of the biggest names in the entertainment industry. With more than 25 years of on screen experience under his belt, Amaury has shown that he can literally do it all. From TV to film, he has had several standout roles. Along the road, he has also gotten to work with major stars like Johnny Depp and Mark Wahlberg. Amaury is best-known for his role in Prison Break as well as his role in the movie Transformers. His current role as Frankie on Hightown is yet another example of just how talented he is. Keep reading for 10 things you didn't know about Amaury Nolasco.
1. He's A Producer
Amaury has spent the majority of his career in front of the camera, but now he's looking to expand his reach. Over the last couple of years, he's also gotten involved with production. He earned his first producer credit for the documentary Ours is a Future. He hasn't confirmed if he plans to produce any other projects in the future.
2. He Wanted To Be A Doctor
Both of Amaury's parents are doctors, and he always assumed he'd always planned on following in their footsteps. For many years, he was on the path to do just that. He attended the University of Puerto Rico where he earned a degree in biology. His plan was to enroll in medical school after graduation, but clearly, life had other plans.
3. He Was Born And Raised In Puerto Rico
Amaury was born and raised in Puerto Rico where much of his family still resides today. He is very proud of his roots, but when he decided he wanted to get serious about pursuing acting, he knew he would have to relocate. He ultimately decided to move to New York City.
4. He Suffered The Tragic Loss Of His Sister
Amaury has had a lot of bright spots in his life throughout the years, but he has also dealt with some major losses. In 2010, his sister, Deborah, passed away. He described Deborah as his "light" and said that dealing with her passing was very difficult. However, he was able to find comfort in the fact that he told her he loved her frequently.
5. He's A Proud Godfather
He doesn't have any children of his own, but Amaury has still taken on a parent-like role. He is the godfather of Eva Longoria's son, Santiago Enrique Bastón. Amaury loves spending time with him whenever he can. He is also a proud uncle to his niece.
6. He Loves To Play Golf
In the early 2000s, Amaury started playing golf while filming for a movie in New Orleans. He initially started playing so that he would have something to do on his off days. However, quickly fell in love with the game and has been playing ever since. He eventually got to the point where he was golfing 2 to 3 times per week.
7. He Has A Close Relationship With His Family
Working in a field like entertainment can be very stressful and overwhelming. It can be easy to lose focus and get off track. Fortunately, Amaury has always had a strong support system to keep him grounded. He comes from a close knit family and his parents are his biggest fans although they weren't initially thrilled at the idea of him becoming an actor.
8. He Started Acting In College
Amaury developed an interest in acting relatively late. He was introduced to the acting world after being discovered on a beach near his home. A person approached him and asked if he'd be interested in filming a commercial. Amaury decided to give it a try. The commercial initially spawned into other opportunities and before he knew it he was ready to leave his doctor dreams in the dust.
9. He Has A Big Following On Social Media
Having a strong social media presence can definitely be beneficial for actors. Not only does it give them the opportunity to easily connect with fans, but it also allows them to share any upcoming or current projects they may be working on. Amaury is very active on social media and currently has 1 million followers on Instagram.
10. He Loves To Travel
Traveling is one thing that almost everyone would recommend. After all, it's one of the few things that technology hasn't been able to replace. Amaury is an avid traveler who has been fortunate enough to visit places all over the world. Some of the countries he's been to include Spain, Mexico, Greece, and Israel.