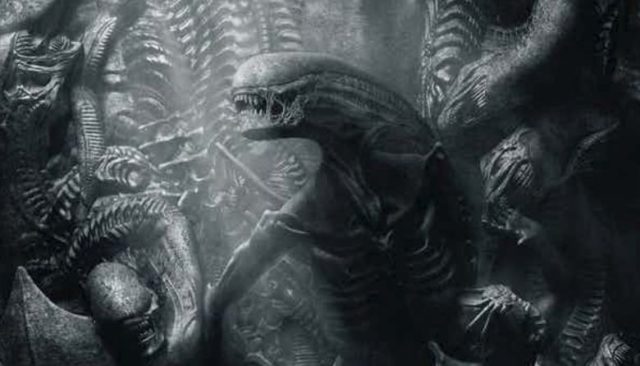 Ridley Scott's brief return into the Alien franchise with the prequel movie Prometheus was not met with a huge amount of reception. But this time around, Alien: Covenant is being marketed aggressively. Either this is a potential return to the greatness of the original or this is one giant tease for a movie that won't meet expectations. I tend to think that it will fall somewhere in the middle. Scott's already talked about doing "6 more" of these films and I'm sitting here thinking, "this one hasn't even come out yet!"
It's nice to see Ridley Scott so enthusiastic and invigorated but at the same time you need to walk before you can run. There's no doubt that everything we've seen about Alien:Covenant so far is interesting. Posters have been excellent. Cast photos look great. The trailers have been terrifying. What we don't know is whether or not this movie is going to deliver.
The latest poster for the sixth film in the franchise continues the trend of the appearance that the franchise is back on track, giving audiences a stunningly beautiful teaser. If we look into this poster a little deeper you'll notice it's extremely "biblical," almost demonic. The stone sculptures depict a scenario where it would appear humans have very little chance of survival.
Check it out below: