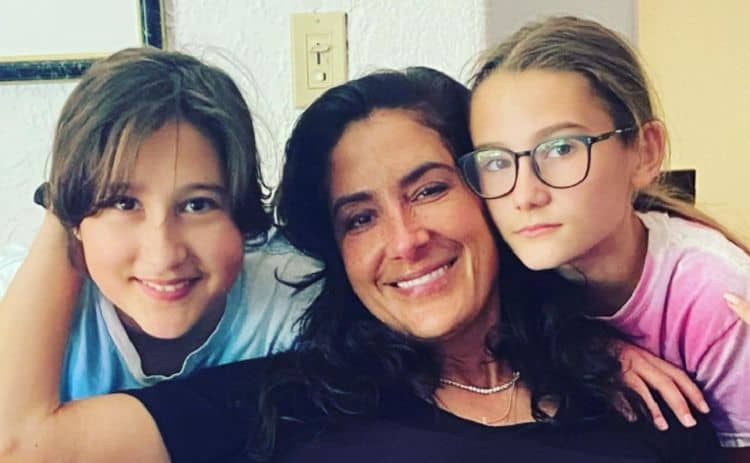 Alicia Coppola was born to perform and entertain, and that's precisely what she's done. She has spent over 30 years in the entertainment industry and she has covered a lot of ground in that time. From the big screen to the small screen, Alicia has shown that she has what it takes to be a part of a variety of projects. She is most recognizable from her role in shows like Jericho, Shameless, and The Young and the Restless. No matter what she's working on, Alicia is the kind of storyteller who always brings something special to each project. Most recently, she appeared in two episodes of the HBO Max series Generation to share her talent with a younger generation of viewers. Here are 10 things you didn't know about Alicia Coppola.
1. She Isn't Part Of The Famous Coppola Family
The last name Coppola rings some serious bells in the entertainment industry, but it's important to note that Alicia isn't related to Francis Ford Coppola. Her family, however, does have ties to the industry. Her brother, Matthew, is a film producer and her cousin, Denise Di Novi, is a producer as well.
2. She Studied Political Anthropology
Since Alicia is a professional actress, most people would probably assume that she studied acting in college, but that isn't the case. After graduating from the Kent School in Connecticut, she went to New York University where she earned bachelor's degrees in political anthropology and philosophy.
3. She Was In A Video Game
Alicia has accomplished a lot of very cool things over the course of her career, and one of those things was landing a voice role in the 2009 video game Marvel: Ultimate Alliance 2. That is her only voice role to date and we didn't find anything to suggest that she plans to do more in the future.
4. She's A Wife And Mother
Being an actress is great, but nothing compares to her job as a mother. Alicia takes great pride in her family and she loves spending time with them whenever she gets the chance. She has been married to actor Anthony Michael Jones since 1999 and the couple has three children together.
5. She Has More Than 80 Acting Credits
Most of Alicia's fans would probably agree that she doesn't always get the credit she deserves. One look at her resume and you'll see that she has a track record that could stack up next to almost anyone's. At this point in her career, she has 86 on-screen credits and the list grows a little more each year.
6. She Has An Account On Cameo
Having a good relationship with fans is an important but often overlooked aspect of being a celebrity. Alicia, however, has never forgotten how important this is. She records and sells personalized video shoutouts on Cameo for $40. People can also pay $3.99 to send her a direct message.
7. She Has Behind-The-Scenes Experience
Acting is what most people think of when Alicia Coppola crosses their mind, but her work in the entertainment industry goes far behind that. In 2017, she wrote, directed, and produced a short film project called Between Us. There's a good chance we'll get to see her get behind the scenes on other projects in the future.
8. She Likes To Cook
Despite having a very busy schedule, Alicia always finds time to cook. During an interview with Chilled Magazine, Alicia said, "I am a very good cook. I like to fancy myself a home chef. I am also proud that my children have always eaten what I make and serve…I enjoy cooking. It is like therapy for me. It's relaxing. I love to have a glass of wine and be at the stove. For me, cooking means love. When I feed people, especially my family, I'm giving them my love on a fork."
9. She Enjoys Staying Active
Keeping herself in good shape is something that has always been important to Alicia. At the same time, though, you won't catch her in the gym going hard on the weights or running miles at a time. Instead, she prefers to get her exercise in by doing pilates and going hiking.
10. She's An Author
Author is yet another title that Alicia can add to her resume. In 2013, Alicia released a book called Gracefully Gone which, according to its description, "is the fusion of two journals: my father, Matthew L Coppola Sr.'s and mine. My father's journal was written in 1982, two years after his diagnosis and remission with brain cancer. Mine was written in 1990-1991, roughly eight years later, as he began to die. "