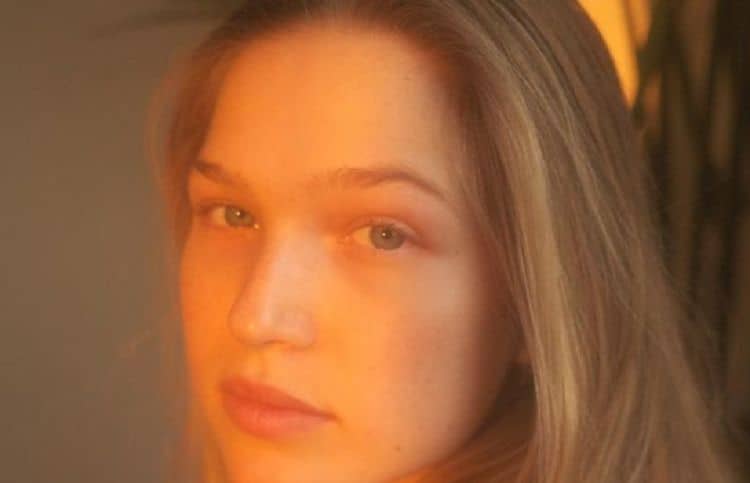 Anyone who has ever watched "Pretty Little Liars," knows that the show has a cult following. People love it. It's based off a book that people love, it has so many characters that people enjoy watching, and it's a show that really does embody everything that makes television so good. PLL star Keegen Allen, though, is a huge fan favorite. He's currently involved in a relationship with a young woman by the name of Ali Collier, and it seems the world wants to know as much as possible about her right now.
1. She's A Model
She works as a model to make a living, and we can see why. She's currently represented by Vision Models, which is not a management company we are familiar with, but that doesn't mean it's not a big one. It literally just means we don't recognize it off the tops of our heads.
2. She's A Florida Girl
She's a born and raised Floridian. She's from the Fort Lauderdale area, which happens to be one of the most beautiful areas in the world. It's gorgeous, and everyone loves it. She's not there anymore, but she seems to be someone who has taken the Florida gift of being able to be outside all the time with her anywhere she goes. She's always outdoors in her travel photos.
3. She's Surrounding Herself with the Right People
Or so she tries. She's one who believes that the best thing you can do in life is to surround yourself with people who bring out the best in you. People who bring out the good and the happiness in you. She loves that, and we love that for her.
4. She's Interested in Acting
One thing she's very interested in doing is becoming an actress. She likes the idea of being in the business, and she's working on making sure she can make that happen for herself. She's got a lot going on in her life, so she's been able to focus on things like that outside of her modeling career, and we have a feeling she can make it happen.
5. She's a Potter Fan
All right, but who isn't? Who honestly does not love Harry Potter? We have a hard time believing that there are people in the world not completely obsessed with the show, so it makes no sense to us that this would surprise anyone. It's literally the best book series and movie franchise ever.
6. She's a Travel Lover
Traveling is a passion of hers. She likes to see the world and really spends time in the moment. she likes to be sure she's outside as often as possible, too, if we can judge by the photos she posts. It seems she's a huge fan of being outdoors, and we love that for her and about her. The great outdoors is the best, after all.
7. She's Got an Impressive Following
If her social media is any indication, she has a huge following. She has more than 114k followers just on Instagram, and that doesn't even count any of her other social media sites. We have a feeling she has a lot more on other channels.
8. She's Funny
She says it herself right in her Instagram bio. She says she tells dad jokes, which tells us she's hilarious. Why? Because dad jokes are the best jokes, and not one person can convince us otherwise. We love a good dad joke, and we are here for it. Let her tell a few more, and let her share them with us.
9. She's A Cat Lover
She's the best kind of cat lover, if you ask us. She likes a black cat. She appears to have one of her own, too, and we love that. She seems like the kind of gal who would have a black cat she enjoys spending time with, and we do know that they are some of the coolest cats around. See what we did there? We told our own dad joke.
10. She's Close to Her Dad
She clearly loves her dad. She once shared an Instagram photo of him on Father's Day in which she shared that he always ends his texts with "Love Dad," and that he introduced her to Eminem as an artist, and that he is one of the coolest people she knows. We know that a daughter and a father share a very special bond, and it seems that this one is no exception to the rule.