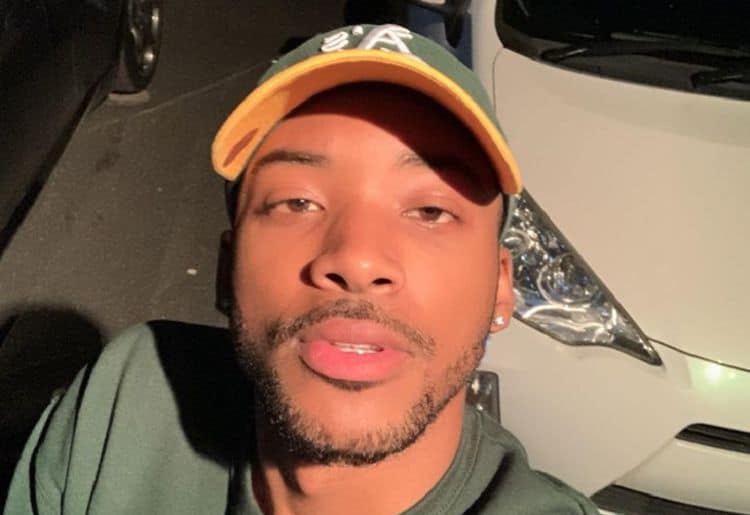 Algee Smith is a versatile actor whose acting career began in 2012, but it is only recently that he has taken the industry by storm through his roles in "The Hate U Give," "Detroit," and "Euphoria." Algee always knew he would wind up in the showbiz industry, having already shown his interest in music by rapping at nine years old. However, after watching one particular show in his childhood, Algee thought about pursuing acting too, although his first love remains to be music. The actor, therefore, also has EPs and mixtapes to his name. Still, there is more to him besides singing and acting, as you shall see from the facts below.
1. He auditioned for the role of Ethan in "Euphoria"
It is not once that actors have gone to audition for a particular character only to end up playing an entirely different one. It happened to Algee, who auditioned to be Ethan, and he did not hear anything from the casting directors until two months later, when the scriptwriter called him back. Sam loved Algee's audition and was more interested in him playing McKay, so they talked about how the character would evolve. Although Algee had not seen the script by then, he was convinced that he wanted to be part of the show due to the impact he felt it would have.
2. He believes in vision boards
Algee trusts in having a plan for everything; therefore, even before he left Atlanta, he made a vision board. It seems to be working because he got to fulfill his goal of becoming an actor. Besides vision boards, Algee also believes that if he can think it, he can achieve it; consequently, he will continuously make self-affirmations either by writing them down or speaking them to himself.
3. He knew he was destined to be in entertainment
The actor had a Christian upbringing; hence faith has played a big part in his life and decision making. His parents kept telling him that there was a reason that he was born, and he had to fulfill his purpose. As a result, Algee knew that when he started writing music at the age of nine, he would end up in the entertainment industry. However, he was not sure of the precise way his purpose in entertainment would be fulfilled.
4. He nearly gave up on staying in Los Angeles
Thinking that you will strike it big in the first few months, you move out of home to try your luck in music or acting is a dream that most celebrities held on to for some time until reality woke them up. Algee was also determined to be an actor and even moved out of Atlanta to begin his career. However, he would barely afford rent and ended up staying on his friend's couch. Additionally, getting money for food and Uber rides became a challenge, according to Vibe. Therefore Algee was ready to give up and return home, but then he booked "New Edition" and two more productions, leading to the start of a beautiful journey.
5. He always wants to make his father proud
Some celebrities in showbiz have gone against their parents to pursue fame; for instance, Heather Graham was raised by strict Catholic parents who have not spoken to her since 1997 when "Boogie Nights" was released. Well, maintaining strong family ties is essential to Algee, and he would not do anything that his father would not like. Since his father was a musician, Algee grew up also wanting to pursue music, and his father supported him. Therefore whether he is acting or singing, Algee only wants his father to be proud of him.
6. Why he wrote "All Girls Matter."
Algee wants to break the stereotype surrounding the ideal definition of a beautiful woman. He says beautiful women are only assumed to be celebrities making someone who sits at home without public attention feel like they do not fit the description, but Algee does not agree. Therefore as reported by BET, Algee came up with the song to communicate to every girl who might feel like she falls short of being a beautiful woman. According to the actor-musician, it is the soul of a person that makes them attractive, not the number of followers they have on social media.
7. He now has to think twice about what he wears
With fame comes changes, and for Algee, he had to change his style of dressing. He said that before going into the limelight, he would wear whatever he was comfortable in, but after becoming a celebrity with a goal in mind, then his sense of fashion had to change. The actor now has to consult with Andrew Weitz, who always strives to ensure that Algee has the right look when attending meetings with directors and other executives.
8. He almost missed out on "Detroit" audition
Algee was fortunate to have everything going for him as soon as he landed his first major show. However, the schedule for "Detroit" and "The New Edition Story" was conflicting, and he almost had to make a choice, and had he made it, he would have missed going to audition for "Detroit." As he recalled, BET had strict rehearsals, and Algee was not comfortable to leave early. Fortunately, his manager made it easy for him by pushing him to go and audition for "Detroit."
9. His celebrity inspiration
In his childhood, Algee loved watching "Fresh Prince of Belair," and one person stuck out to him the most: Will Smith. Algee cites Will Smith as the inspiration to go into acting; he got to know that he could get to do what Will did. Well, since Will Smith also has a musical career, perhaps even that fact endeared Algee also to try and be a double threat in the entertainment industry.
10. He was given "the talk" when he was 13
According to The Philadelphia Sunday, "the talk" is when African-American parents get to tell their children what to do in case police pull them over or stop them. Algee disclosed that his parents talked to him about such a scenario when he was about 13. His family did not live in a bad neighborhood, but when Algee grew up and started spending some time on his own, his parents felt it was important to talk to him about what he should or not do.