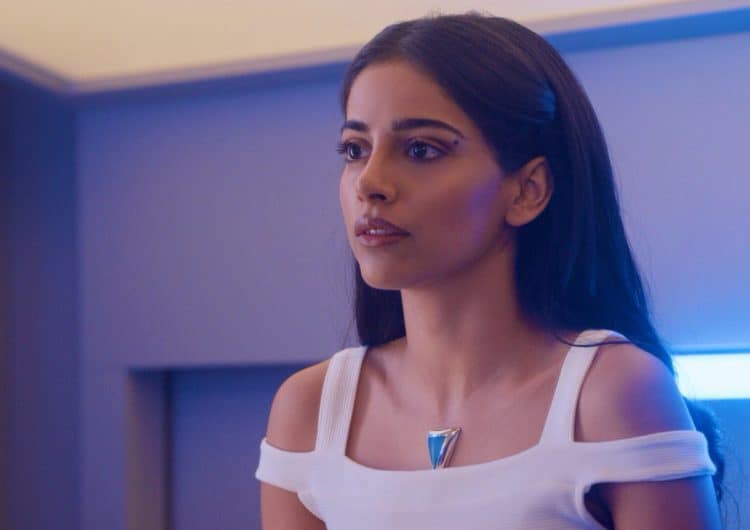 Banita Sandhu's acting career is off to the kind of start that many people can only dream of. With just two years of professional acting experience under her belt, she's already become an international star. Banita got her start in the Hindi film, October, and has also appeared in a handful of other Indian productions. However, most people will be familiar with Banita from her role as Delaney Pilar in The CW series, Pandora. Even though she is still very early in her career, the future is looking incredibly bright for Banita and many people are excited to see what she will do in the years to come. Keep reading for 10 things you didn't know about Banita Sandhu.
1. She Understands The Importance Of Mental Health
Many people are hesitant to talk about mental health out of fear that it will make them look weak. However, the reality is that mental health is something that should be a priority for everyone. This is something Banita understands full-well and is part of the reason she took a short break from acting after October.
2. She Was Born In Wales
Some people assume that Banita is from India, but she was actually born and raised in Wales. Her parents have Indian roots and are second generation Brits. Despite being from the UK, Banita is very closely connected to her Indian heritage and has done most of her acting work in Indian productions.
3. She Learned To Play The Violin During The Pandemic
The COVID-19 pandemic resulted in people all over the world spending lots of time indoors during quarantine. At the time, there were lots of debates about how people should use their newly found free time. Banita decided to use hers to learn how to play the violin.
4. She Shaved Her Head For Her Role In October
Actors have been known to do some pretty extreme things in order to get into character and Banita got a taste of this herself. For her role in October, she had to shave her head. Although cutting off all of her hair was a difficult thing to do, it was ultimately a very liberating experience.
5. She Likes To Travel
Banita loves her work, but she also likes to enjoy her free time as much as she can. Traveling is one of her favorite things to do and she is lucky to be in a position where she can do it often. She has gotten the chance to visit places all over the world including Greece, Spain, and France.
6. She Studied At King's College London
Banita atteneded King's College London where she studied English literature. Her acting career began during her final year of school and as you can imagine things got pretty hectic for Banita. Her desire to finish school was another reason why she chose to take a break after October.
7. She's Always Dreamed Of Working On An American TV Show
Becoming internationally known is a goal for many actors, and it's something that Banita has been aiming for. She told Film Companion, "I wanted to get an American TV show under my belt. I wanted to start building a profile on that side of the world, so I signed up with my agent, and hired acting and accent coaches because you have to get your American accent perfect. And then Pandora just came around."
8. She Took Spanish Lessons
Despite the fact that she is still in her early 20s, Banita is a worldly person who is interested in learning about different cultures. She has started taking Spanish lessons and one day hopes to break into Spanish cinema. In addition to Spanish and English, she also speaks Hindi and Tamil.
9. She Loves Playing Different Kinds Of Characters
Banita isn't the type of actress who's interested in playing it safe. She likes to take on complex characters that bring her outside of her comfort zone. She told Cinema Express, "I think my job is to explore characteristics of myself which don't get exercised daily. We all have that villainous side to us… I would like to explore that and be unapologetic about it."
10. An Amy Adams Interview Changed Her Life
Sometimes motivation comes from the most random places, and Banita was surprised to find herself feeling motivated after reading an interview from fellow actress, Amy Adams. While talking to Film Companion, Banita said, "I read this Amy Adams interview that changed my life. She was a struggling actor till she was about 30 and got her big break with Leonardo DiCaprio and then after that nothing really panned out for a couple of years. Then, at 33 it just took off again. And the interviewer asked how she got through that and what changed for her and she said 'it only began for me when I started focusing on the work and worried less about the noise'".
Tell us what's wrong with this post? How could we improve it? :)
Let us improve this post!