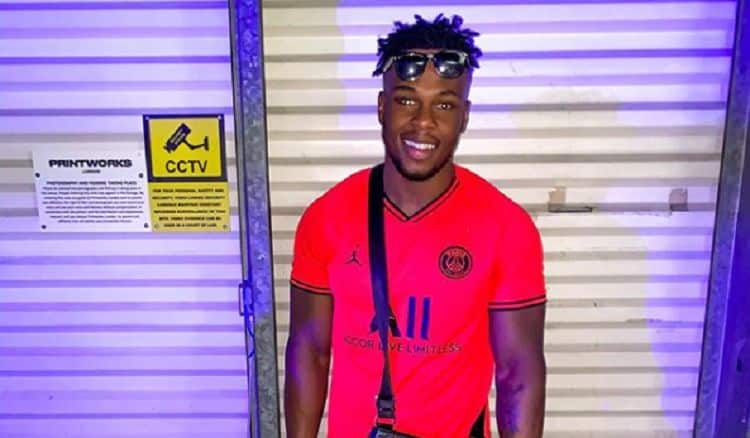 Any time someone goes by just their first name, you know they're doing to leave a lasting impression. Whether that impression is good or bad is yet to be determined when it comes to Kelz. As a young and single guy looking for love, Kelz has been cast on Netflix's upcoming reality dating show, Too Hot to Handle. Unlike other dating shows, the contestants on Too Hot to Handle will have to follow one very difficult rule: no kissing or sex. The idea behind the show is that contestants will be able to create a stronger connection by removing the physical element of their relationships. We'll have to wait until the show premieres on April 17 to see how things pan for Kelz. But for now, let's get to know him better. Here are 10 things you didn't know about Kelz.
1. He Used To Be A Personal Trainer
Reality TV stars seem to have an extra special interest with working in the health and fitness industry. Before entering the corporate world, Kelz worked as a personal trainer. If you've seen his muscles, this certainly isn't hard to believe. He began his career as LA Fitness and then worked for a company called PureFit until 2015.
2. He Lives In London
Like a couple of his cast mates on Too Hot to Handle, Kelz lives in London. It's unclear whether or not he was born there, but he's definitely spent most of his life there. He attended the Warren Comprehensive School for high school. He has an emoji of the Austrian flag in his Instagram bio which may mean that he lived there at some point as well.
3. He Plays Football
In most parts of the world, including London, the term football is used to refer to the sport that Americans call soccer. However, when Kelz says football, he is referring to the American sport. He is a competitive football player who plays for a team in England. About a year and a half ago, his team won the Brit Bowl which is the championship game for the British American Football Association Community Leagues. An old photo on his Instagram account shows that he once trained with Odell Beckhan Jr.
4. He's Nigerian
Although Kelz has spent most of his life in the UK, he is of Nigerian descent. The Nigerian community has a rich history in Britain that dates back over 200 years. In London alone, there are well over 115,000 Nigerian residents.
5. He Studied International Finance
Kelz, whose real name is Kelechi Dyke, attended the University of Portsmouth in London. He was a student there from 2012 to 2015 where he studied international finance and trade. During his time in school, Kelz was at the top of his class.
6. He Works In Recruiting
Since finishing school, Kelz has worked in the recruiting field. According to his LinkedIn page, he began working as a recruiter at Aerotek in 2015. By 2017, he had moved up to being consultant with the company. Since 2018, he has worked as a senior consultant as Proclinical Staffing where he helps "good life science partners grow by discovering specialist talent to fuel their innovation."
7. He's New To Reality TV
Unlike some of the other cast members on Too Hot to Handle, Kelz is a reality TV rookie. He also doesn't seem to want to be an actor or pursue any other career in entertainment. It will be interesting to see if this puts him at an advantage or a disadvantage during his time on the show.
8. He's Traveled All Over The World
When Kelz isn't working, he's probably catching a flight somewhere. At least, that's probably what he was doing before the Coronavirus put much of the world on lockdown. Through his travels, Kelz has gotten to visit several countries including the United States and Mexico.
9. He's Into Fashion
Ladies who can't resist a man with some style are sure to love Kelz' fashion sense. He is really into the latest styles and trends and takes pride into putting the best outfits together. Since Too Hot to Handle takes place on an island, viewers probably won't get to see much of Kelz' clothing.
10. He Comes From A Big Family
Kelz come very a very large family. He is one of eight children and appears to be one of the oldest. He has five sisters and two brothers. Despite having so many siblings, he seems to have a close relationship with all of them.