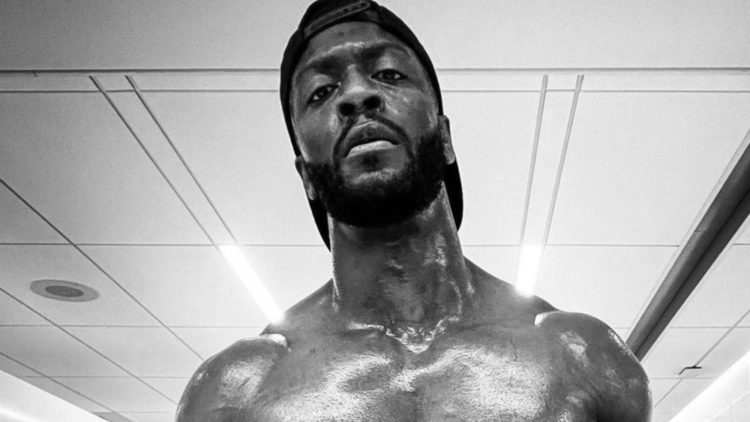 Aldis Hodge isn't playing around when it comes to taking on the role of Hawkman, aka Carter Hall. As one of the several talented individuals that's been tapped for the movie Black Adam, Hodge has been working out steadily and bulking up in order to play the muscular, winged hero that has been a part of the DC stable for decades and is one of those that has had run-ins with Black Adam over the years. An incarnation of Prince Khufu in the comics, Carter has been a common sight in DC for so long that leaving him out up until now feels like it was a major oversight, but it will be interesting to see what kind of overhaul will be given to his outfit since like the rest of the DC heroes, apart from Wonder Woman, it's a little more practical to see an individual covered with armor than to leave that much skin exposed. It does feel like a double standard with Wonder Woman since her arms and legs are mostly bare, as is her chest, but perhaps thanks to her godly speed she's been left as is while the costumes of the others have been changed in various ways. But if anyone remembers, Hawkman didn't wear much up top and looked almost like he was ready to step into a gladiatorial arena to do battle with his spiked mace in hand.
Quite a few fans know how Hawkman and Black Adam met in the comics and have seen their fights over the years, but how they're going to meet up in the movie is anyone's guess since as many fans already know, those that make the movies don't always fancy telling the same stories in the same way. With Pierce Brosnan coming in as Dr. Fate and several other well-known names making their way onto the set as popular characters that will take place in the action, it's anyone's guess as to how things are going to go down at this time. But there is a rumor that another super team will be revealed during this movie, though which one it will be is something that DC fans would be better at guessing than many people since much like Marvel, DC has a host of super-powered teams that are hard to keep track of at times given that they sometimes incorporate characters that have been part of other teams over the years. What's being planned is still uncertain but it's easy to think that this will help to expand the DC universe if that's the goal, and even if it's not then it's providing a chance for it to do so since bringing more characters gives more opportunity to see how all of it could possibly work together and really blow the lid off of it in an attempt to keep building and create something that could be comprehensive at some point.
As far as how hard Aldis is working, this guy has been hitting the gym, he's altered his diet, and his sleeping schedule to make certain that he'll nail this role as it should be, and the pic he's given to the people to look at isn't even his final goal. It's amazing to see how much an actor will do for a role, but in all honesty, there are those of us that would love to have the type of dedication just to get back in shape and look even half as good as Aldis at this point. Not being able to go to the gym for so long thanks to the pandemic has been kind of a pain the backside, but while some gyms have opened up it's still a lot to get used to since a good number of them have to abide by certain rules when it comes to working out, wearing a mask, and otherwise staying safe so that the pandemic can be put behind us one of these days.
Black Adam isn't going to be coming out until 2022, but that might give fans a lot more time to theorize over what's going to happen and if this movie could lead to other movies that will emerge under the DC label, as many might want to see Hawkman take on his own movie, and possibly even Dr. Fate. One would have to think that at some point though DC would have to really step up their game in order to compete with the MCU, especially with such ideas as Dr. Fate since the Doctor Strange sequel will be headed to theaters eventually and it's fair to say that people have taken a liking to the Sorcerer Supreme. That doesn't mean they won't get excited to see what DC can bring out, but it does feel that it's still going to be a fight at the box office when theaters reopen completely.