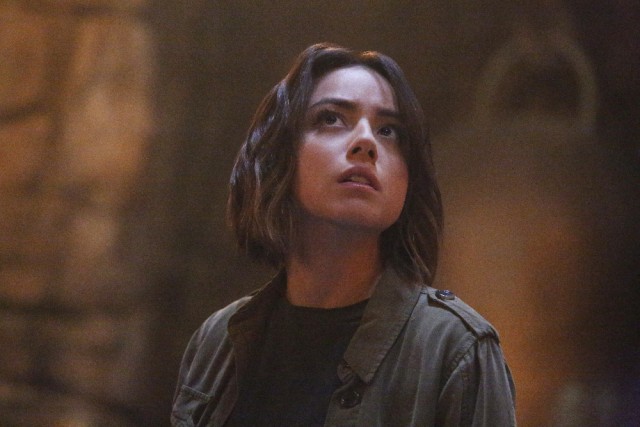 The Marvel Cinematic Universe is entering its third phase next year, and on television, ABC's Agents of SHIELD has been having quite the exciting third season, as Coulson and his organization have been going up against several dangerous threats while also searching for new Inhumans for the Secret Warriors program.
Spoiler warning: Below, our writers will be sharing what they've thought about Agents of SHIELD Season 3 up until this point and discussing major events from the season's first 10 episodes. Therefore, if you're not caught up on this season of Agents of SHIELD and don't want to be spoiled on certain storylines, stop reading at this point and check out this article once you've finished watching the first half of Season 3.
Daisy Johnson and SHIELD have been continuing to work on the Secret Warriors program with Inhumans, with Agents of SHIELD remaining (at this point) the main Marvel property in the MCU exploring these individuals and their powers. Is this element getting more interesting, or do you feel that the show has started to overdo it with all the Inhumans focus?
Andy Behbakht: Even though the show has been exploring the Inhumans so much this season, I have sadly forgotten that most of the time that this season is supposed to be giving us the Secret Warriors, because so far, that progression has been quite slow. I think that I can probably live with another batch of episodes focusing on the Inhumans and the program, but for season 4, they better get into some new territories because it feels like the show could be called Agents of INHUMANS at this point. Long story short: I've got mixed feelings.
Blaise Hopkins: I definitely think it's getting more interesting. SHIELD was really boring when it first came onto TV, and it has slowly been figuring out how to tell a good story and giving the viewers what they want. The Inhuman plot is something fun because it gives us people with powers while also opening the door for greater threats and better emotional payoffs that allow each character to develop a lot more. They haven't overdone it so far at all, but I'll wait until the season fully finishes before I make a judgment on that.
Nick Hogan: I was not a big fan of the Inhumans at first. However, as it has built and worked toward the show as a whole, I've come to enjoy it quite a bit more. The past seasons have had several different threads, but now the show is operating on a much more central plot, which is greatly beneficial in my opinion.
Chris King: If you had asked me this question last season, I would have said yes; the back half of Agents of SHIELD Season 2 greatly suffered from its constant focus on the Inhumans. However, even though these types of characters have been more present than ever in Season 3, the show has done a well enough job of developing them that I don't mind. Not to mention that, unlike the second half of Season 2, Agents of SHIELD's third season has been able to strike a nice balance, pushing much of the Inhumans material into the background and centering on more personal and emotional storylines.
Season 3 has taken Coulson on a very dark path, which culminated in Episode 10, another sign of the character's major evolution since his first appearance in Iron Man in 2008. Are you enjoying this new layer to him, or is the new side of Coulson ruining the character for you?
Andy Behbakht: I dig that Clark Gregg has gotten to take this character in new directions, and I can't blame Coulson for having gone to such a dark place after everything that he has been through since the moment he died in The Avengers. I just hope the show doesn't overdo it though in the second half of the season because I want there to be a balance within him where his character doesn't lose what was so special about him.
Blaise Hopkins: I love what the show has done with Coulson. When he was first introduced into the MCU, he was basically created as a bland robotic SHIELD agent for the very outgoing Tony Stark to interact with for some good laughs. I really felt like they never gave Coulson any good material to show off Clark Gregg's range of acting until this season, so it's nice that the character is becoming less monotone going forward.
Nick Hogan: I definitely loved the old Coulson, so don't get me wrong, but the development of the character feels pretty truthful. I mean, things that have happened to him have greatly changed his outlook. I find it both believable and compelling. I certainly prefer the quirky and easy going Coulson from his Level 7 days, but the Director of a fallen SHIELD has much more to worry about.
Chris King: I don't see how anyone can object to what Agents of SHIELD has done with Coulson. The series has allowed him to act and respond to events in real, authentic ways, even if they're not the most "acceptable." Plus, it's allowed Clark Gregg to flex his acting muscles and turn Coulson into a much more interesting character. He's not simply the quippy Director of SHIELD anymore, constantly delivering one-liners; more than ever, there's real depth to Coulson, and that makes him a hell of a lot more compelling to watch.
[Photo via ABC]