To the dismay of fans everywhere, news broke this week that Ben Affleck will no longer be directing the upcoming solo Batman movie. For all the pessimism surrounding Warner Bros' handling of their DC source material, the future was looking up for the troubled meta-franchise. Wonder Woman looks like it could be the company's first good movie since The Dark Knight Rises. Entries like Green Lantern Corps and Shazam stand ready to radically shake up the grimdark formula that the other DC properties seem bullheadedly committed to. And yes, a celebrated writer / producer / director like Ben Affleck was poised to helm a movie featuring the only good part about Dawn of Justice.
Although the exact reasons for removing himself from the project are not exactly clear, none of them can be good. Affleck's camera-ready reasoning is that
Performing this role demands focus, passion and the very best performance I can give. It has become clear that I cannot do both jobs to the level they require.
Strangely, this has never been a problem for any of the films he has directed in the past. Although I was never a fan of it, The Town was one of the most revered movies of 2010. Being both behind and in front of the camera didn't stop him from racking up nine Oscar nominations (and three wins), with critical praise being focused to on Affleck's dual roles as actor and director. Batman — at least this incarnation of him — is not quite the emotionally complex character that he has been in the past, and certainly not to the degree of Affleck's previous self-directed roles.
The pessimist in me believes that he's doing damage control on his brand at this point. Seeing the sinking ship that is the DC's Cinematic Universe, he wants to minimize his involvement to save face when it finally — spectacularly — collapses in on itself. I mean, how much blame can you throw his way if he was just a puppet made to perform by Zack Snyder and interloping studio heads? Celebrated though his work behind the camera has been, he's still a fairly green director and doubtless doesn't want to jeopardize his chances at directing movies good movies in the future.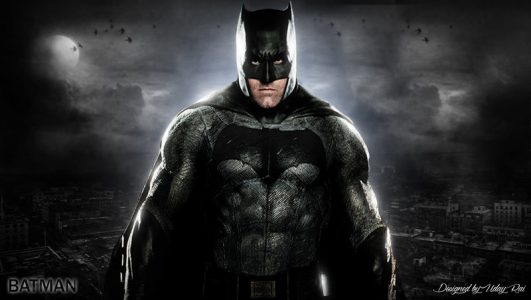 This isn't the death-knell of the Batman movie, though. Far from it. With the film still in pre-production, possible franchise corrections still to come and plenty of talented directors to choose from, there is still a chance that they can pull this thing off. They just need to right guy to direct in Affleck's stead.
A lot of names have been thrown around to headline the movie, including Zack Snyder, whose gruesome twosome of Man of Steel and Batman vs Superman have done more to harm the brand than any executive calling the shots at Warner Bros. Justice League already sounds like an absolute mess and rumor has it that he's been removed from its sequel. No, he is not the man you want taking a (second) crack at a Batman movie.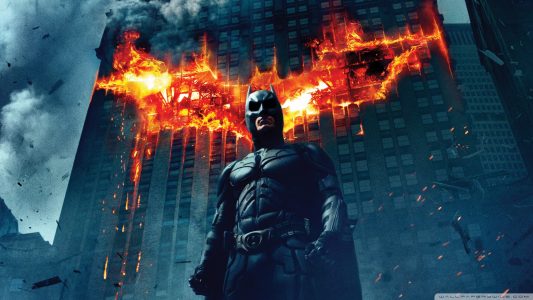 Christopher Nolan is also out. His Batman movies are well beyond reproach and he already turned down directing earlier post-Dark Knight Rises DC movies. He wouldn't want to subject himself to the critical beating DC's been taking over the last couple years. Besides, something tells me that he's already gotten the Caped Crusader out of his system.
Most of the remaining discussion has revolved around familiar, dependable directors known for delivering quality films: Sam Raimi, Antoine Fuqua and Chad Stahelski. Even the Wachowskis have been name-dropped for the job. While certainly all exciting choices, I'd rather a relatively unknown talent rise to the challenge: Jay Oliva.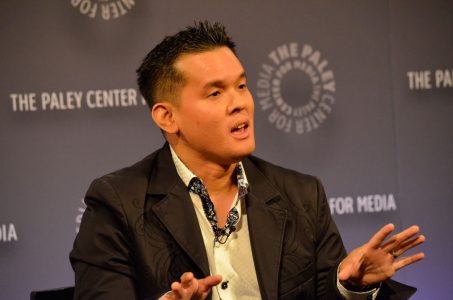 If this name sounds familiar, it's because he's overseen most of DC's animated movies from recent years. Justice League Dark, Batman: Bad Blood, Batman vs Robin, Batman: Assault on Arkham, Justice League: War, Justice League: The Flashpoint Paradox, Batman: The Dark Knight Returns parts 1 and 2 were all his movies. He even did the storyboards for sixteen other DC movies, including all the live action ones. He knows these characters and these stories inside out.
What's more is that his vision is a known quantity. We know what to expect out of his live action Batman because we've already seen him tackle the character on multiple occasions, all satisfactorily. He appreciates Batman's empathy and humanity more than any other man who headlined that character's movies. And given a chance to lead Affleck through his paces, he is certain to draw out the man from under the cowl.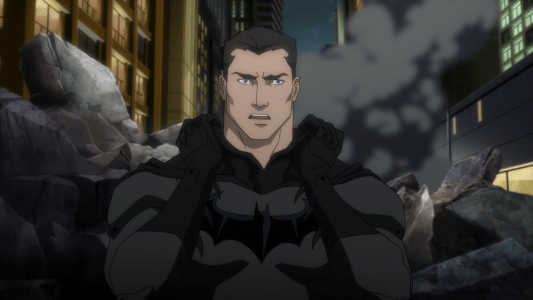 Bigger names — with bigger egos — will doubtless butt heads hard with Warner Bros' CEOs, who seem hellbent on Batman's more sociopathic tendencies. And while I trust Oliva to fiercely guard his version of the Caped Crusader, he has demonstrated an ability to work within the confines of that very same company and still produce work that is degrees superior to what the likes of Zack Snyder and David Ayer have.
Save