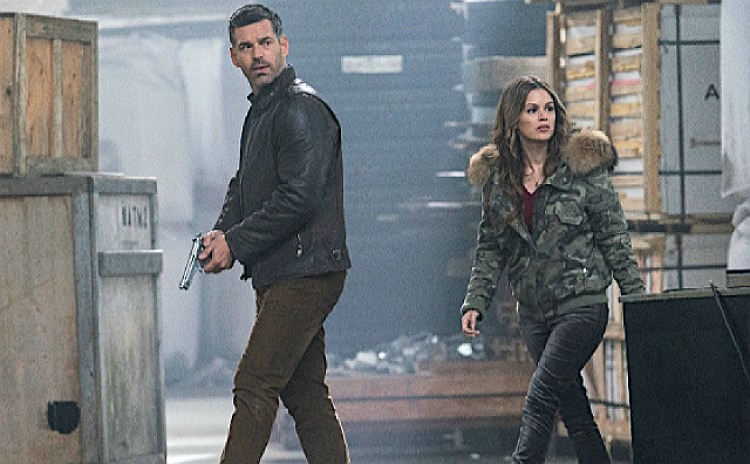 Are locations to TV shows what costumes are to characters?  After watching ABC's Take Two trailer I think they might be.   If you a little about British acting they are generalized as creating a character from the outside in.  That means that it's the costuming that helps give them the feel of who the character is.  When viewing the Take Two trailer it's striking how different this show is from Castle.  The contrast all seems to come out of the show's L.A. setting.
Granted, there certainly are elements of Castle, the first television show created by Andrew Marlowe and Terri Edda Miller, in Take Two. It's still got some of that 1940's screwball comedy vibe, and with that comes that classic mismatched romantic pairing.  Nevertheless, Take Two feels like it has a much lighter than Castle did.
Maybe it that's California sunshine but the entire look of this show is brighter. More to the point, so are the attitudes of these characters.
ABC's Take Two Trailer: A Twist on "Castle-lite"
From the very beginning of Castle, both characters Richard Castle Nathan Fillion and Kate Beckett Stana Katic had a touch of Batman to them, an underlying darkness that they hid in different ways. Their snappy dialogue was often compared to Nick and Nora Charles from The Thin Man.  They also had that smoldering sexual tension.
Take Two is different.  Even though the show isn't a musical, the closest film analogy that comes to mind is Gigi.  Actress Sam Swift (Rachel Bilson) and P.I. Eddie Valetik (Eddie Cibrian) together remind me more Gigi (Leslie Caron) and Gaston (Louis Jourdan).
Of course, we know what that relationship in Gigi evolves to!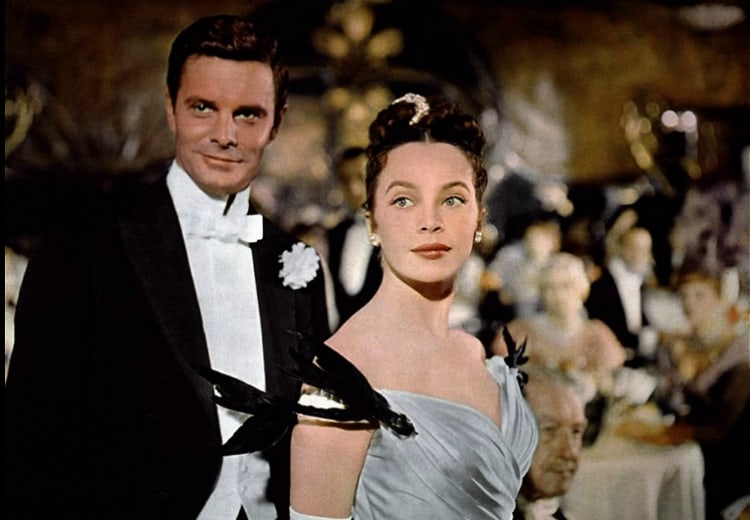 Now, there are plenty of things that our modern eyes see as wrong with the premise of Gigi, which has been dissected in many women's studies courses.  Those issues are not what's being alluded to.  For one,  Sam certainly isn't being depicted as a child.
Instead, it's the underlying spirit of the film that resonates.  Despite Sam's crazy past, her character has a real innocence to her.  As such, she and Eddie don't feel like peers at this point.  She has a lot to learn – including about being a real detective.  Meanwhile, like Gaston, Eddie is very world-weary.  However, in ABC's Take Two trailer there are signs that he finds his annoyance turning into amused indulgence.
The Wrap Up: ABC's Take Two Trailer Suggests A Good Time
Watching Sam get her detective groove going is gonna be fun! It helps that Eddie does have a touch of Beckett in his character.  Like Beckett, he seems like he needs someone like Sam to add some sparkle to his life.  However, Beckett never felt like she was teaching Castle to be a detective.  (I mean he never did learn to wear gloves at a crime scene.) Eddie seems more hands-on in showing Sam how this P.I. business works.
I'm also liking the supporting characters of medical examiner Mick English (Jordan Gavaris from Orphan Black!) and Detective Christine Rollins (Aliyah O'Brien Bates Motel & Rookie Blue). It's not just because I've loved them on previous shows, either. Detective Rollins seems to be just the person to keep Sam and Eddie in line, while, Mick…well, it's already clear that he's hilarious!
Take Two premieres on Monday, June 21st  at 10 pm ET on ABC.  Don't forget to check it out!