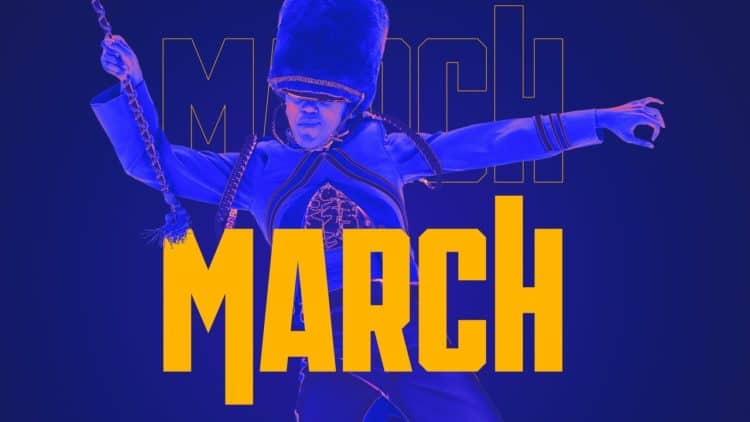 For the last several years, The CW has put out several successful scripted series. Now, the network is taking a dive into the reality TV world with a new docuseries called March. The show centers around band members at a historically Black college. On the surface, the concept of the show may sound boring to some, but the reality is that many people have never seen a band like the one that will be featured in March. The series will give viewers a behind-the-scenes look into what it's like to be part of the band while still juggling the responsibilities of being a college student. Keep reading to learn 10 things you didn't know about the TV series March.
1. The Show Was Filmed In Texas
The band featured in the series is from Prairie View A&M University which is located in Prairie View, Texas. The school has a longstanding reputation for its talented marching band and the school itself also has a rich history. It is the second oldest public college in the state of Texas.
2. The Show Will Change Many People's Perceptions Of College Bands
When most people think of marching bands, they immediately envision a group of geeky teenagers with no social lives. However, that will probably change after tuning into an episode of March. Viewers will quickly realize that these band members are anything by geeky. The level of talent and showmanship that goes into all of their performance is enough to leave many people speechless.
3. Season One Will Have Eight Episodes
Unfortunately, those who like shows with long seasons will probably be a little disappointed by the fact that March is only going to have eight episodes. On the bright side, though, this means that you can probably binge-watch the entire series in just one weekend.
4. The Show Will Also Show Band Members Outside Of Their Time With the Band
While it's true that the band is the main focus of March, the show will also highlight band members' lives when they aren't performing with the band. In addition to making sure their routines are on point, these students also have to maintain high GPAs and take care of other responsibilities.
5. The Show Will Air on Sundays
If you want to tune into March, you're going to have to pay attention. March premieres on The CW on Monday, January 24. However, after the first week, the show will be moved to Sunday nights. It is important to keep this in mind so that you don't fall behind after the first episode.
6. There Is No Word On A Second Season
Sometimes, when a show is highly anticipated the network will go ahead and renew it before the current season even airs. That hasn't happened for March, but that doesn't mean the show won't be getting another season. We'll all have to tune in and see how things go. If the show does end up getting renewed, it'll be interesting to see if they decide to focus on different schools in subsequent seasons.
7. Viewers Will Learn More About the Culture of HBCUs
Historically Black Colleges and Universities (HBCUs) have been an important part of the Black American community for almost 200 years. However, there are lots of people outside of the Black community who don't even know they exist. A show like March will help shed light on HBCUs and the special history that each of them is a part of.
8. The Show Doesn't Have Any Social Media Profiles
If you were hoping to follow March on social media, you're out of luck. At the moment, the series doesn't have any official social media profiles. If the show builds a large following and gets renewed that could end up changing. Since March is the kind of show that naturally lends itself to great social media content, The CW might want to really consider getting some profiles created.
9. The Show Was Originally Called Marching Orders
March is produced by a California-based company called Stage 13. According to the company's website, it appears that the working title for March was originally Marching Orders. It's unclear when or why the name was changed, but March is definitely a little easier to remember.
10. Filming Took Place in the Fall of 2021
Filming for March began during the fall 2021 semester. This means that on top of all of the other things students had to deal with, they were also trying to cope with the realities of COVID-19 which undoubtedly changed their experiences as band members and as students.
Tell us what's wrong with this post? How could we improve it? :)
Let us improve this post!