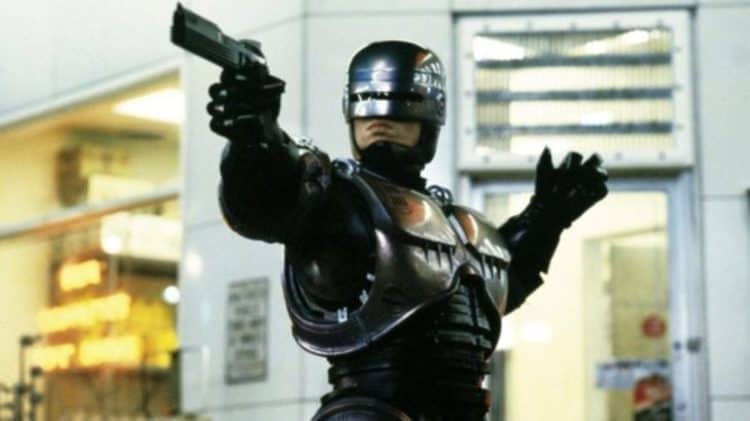 Is there anyone else that thinks a Robocop prequel might not be the goldmine that others are thinking it could be? This story will apparently be about the main villain of the original movie, Dick Jones, who was behind the criminal element that took place in the first movie. If you're looking at your screen wondering how this will play out it's not too hard to think about the story, but it is hard to think that people are going to respond that well to it since the whole idea of Robocop is, well, Robocop. Murphy is the guy that a lot of people want to see, and the only one that a lot of fans care about that much when it comes to a backstory. Thinking of a prequel that's going to set up the villain and his reign of terror in the city is kind of like watching a prequel to The Walking Dead, there's likely to be plenty of material for a story, but the idea that it's going to be just as popular as anything that's come along throughout the history of the original is kind of a gamble. Of course, one thing that anyone can count on at this point in time is that people are going to watch some for the strangest things and be entertained by them for one reason or another.
One big problem with a Robocop prequel is the idea of getting anyone to care about the bad guy in any way unless of course he was driven to crime in a way that makes people sympathetic to his plight. Anything other than that however and it's a bet that some people are going to enjoy watching the villain rise to power, but there will be many others that don't want to go against the grain of cheering for the hero and not the bad guy. That's a pretty obvious failing of trying to build up the villain in any story since the hero is almost always bound to be more attractive to many people, while the villain can be revered. Usually, this only happens when there's some redeeming quality to the villain that people happen to like. Whether people want to admit it or not, heroics make a huge difference when it comes to who an audience will cheer for. Plus, there's the idea that as a TV show this will somehow build up the whole story of Robocop from the ground up, but a lot of fans might have something to say about that.
Far be it from me to say that any story is absolutely worthless without needing to see just what it's all about, but this one does feel a bit extraneous as it's stretching the story in a direction that feels as though it could be left to the imaginations of the fans if they really wanted to think on how Jones came to power and why he's the bad guy in the first place. Robocop has been Murphy's story for a long time now, and thinking up a story that's going to be seen as a prequel isn't the worst idea, but it needs its own title and at the same time should probably be kept as loosely attached to the main story as possible until it finally connects at one point. Otherwise, it feels as though people are going to be waiting for Robocop to show up when it's likely he never will, at least not until the very end of the show, if then. This kind of tease isn't always appreciated by fans as it can turn them off in a big way considering that the expectations that many people hold aren't bound to be met. This can create a disconnect for a lot of fans that can later on become a kind of resentment that might turn them off to the show. Of course, it's always easy to assume that they'll keep watching in order to not miss out on anything that might come along, but at the same time it's easy to think that they might just give up and find something else to watch.
While it's true that judging a show before it's even released isn't the best of ideas, there's just something about this idea, in particular, that doesn't feel as though it's going to be able to turn a lot of heads. Those that are working on the project are of course excited to see what they can do with it and are under the belief that people will react to the show in a very positive manner. But we'll have to wait and see what happens since Robocop is still a very popular idea that a lot of people can easily get behind. If this show does that well then great, if not, then back to the drawing board.