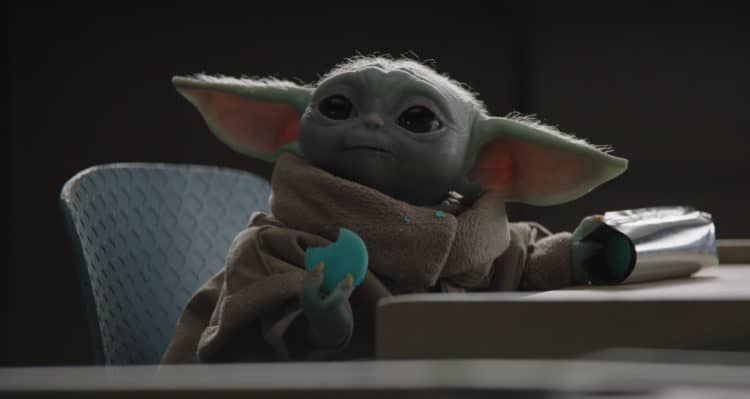 One thing a lot of people don't know how to do unfortunately is keep their lips sealed when the news they so desperately want to reveal is something they should be theorizing about in their own time. That's kind of why we're talking about a possible game based on The Mandalorian rumored to be in development at this point, and while rumors aren't a bad thing, they're certainly frustrating if they can't be confirmed, just ask the many fans that spread rumors about WandaVision thanks to what we saw on the show. But in this case, it doesn't sound that severe unless the individual that let the cat out of the bag noticed something that they should have stayed quiet about. Then again, too many people are constantly showing an obsession with one thing or another they see since so many folks are seeing things that they interpret in one way or another when it could be that the world they're viewing is just what it looks like, the world as it is, without any need for further translation. To be fair, a game based on The Mandalorian has been called for and it could be on the way. It would be something that might be a lot of fun simply because there's a lot of room for added adventures and possible online interaction with other players if someone really wants to go all out and create the type of experience that would allow players to customize their character and share in one adventure after another with others. That's kind of ambitious really, but with two seasons in the bag there's plenty of material to use, and as it goes with many games, it's likely that The Mandalorian could provide a lot of side quests and instances that don't have much to do with the show but are still in-game experiences that fans might like.
Star Wars-based games have been a lot of fun in recent years since they tend to integrate certain parts of the galaxy that don't have much to do with each other but are still great to see or even hear about from time to time. Then there are those games that stay within the galaxy but tell their own tale without really touching on any of the classic stories that people have already heard about and watched or read. The Mandalorian would kind of need to touch on a lot of things that have been seen and experienced by a lot of the fans since from season one to two there have been quite a few recognizable figures and a great deal of story that could be told within the game if someone is possibly developing it at this time. Just imagine flying the Razor Crest, experiencing shootouts, improving Din's skills, and again, if someone really got ambitious, possibly be able to pick another playable character in order to experience the game from a different perspective. That would actually be pretty cool, but it feels doubtful that it would happen that a player could choose to be someone else such as Cara Dune or even Greef Karga. That would be kind of a trip, but also kind of boring really since Greef didn't really do anything up until he tried to betray Din. Okay, maybe that idea wouldn't be quite so great. But being able to interact with the other characters and perhaps even pick them up as party members at certain points in the game would be a lot of fun since walking through the game as one would walk through the show would be kind of cool, especially with the option to go on side quests. Yes, I do play video games, and yes, I do enjoy quest games, and The Mandalorian would be a great quest game since throughout the show one can see his progression as Din gets tougher, more skilled, and still relies on the skills that he had going into the show.
For now, it's all rumor apparently, which will really be a bummer if that's all it turns out to be. But we can hope at least that someone will see the wisdom of it and think about how to make it happen. At the very least it would be something that might boost the popularity of Star Wars just a little more, especially if the game came out on multiple consoles and was able to pull in the actors that played the characters for the voices. It might be kind of tough to get Gina Carano simply because of the snafu between her and Disney, but the rest of the cast shouldn't be an issue to get back, maybe. In any case, it would be great if this game did become a reality, especially with a third season on the way.