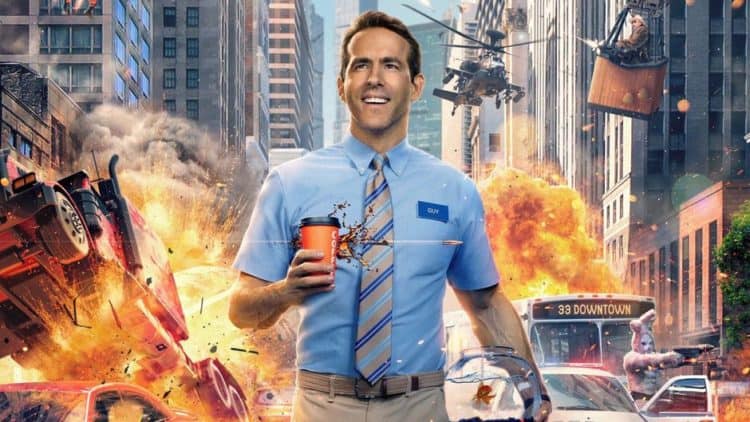 It feels as though Free Guy is riding the wave of success it found at the box office, but is forgetting that waves eventually crash when they come to a certain point. It could be that the creators behind the idea are hoping that the next movie will manage to continue the success found by the first movie, and that added spinoffs will be able to do the same thing, but the trend of pushing new ideas and expanding on the original is popular. One of the big problems however is keeping it interesting and not doing the same thing over and over. More than a few people are constantly stating how movies like Free Guy are constantly pushing the limit and creating new storylines and ideas that haven't been seen before, when the truth is that there are plenty of us out there that are either biting or tongues or not saying anything because, well, they have been done before. Granted, such ideas haven't come to pass with the same technology available filmmakers today, but Guy's plight isn't exactly new to a lot of people, though the situation he finds himself in is, kind of, unique.
The idea of being the person that's breaking out of their same old routine isn't a new one since it's been done many times before. But with the rise of technology and the idea of an AI taking on a life of its own there is a unique element to this story that's fun, but still not entirely original. Thinking of how many movies have come along since The Terminator and others in which AI has been seen to take on its own life and start to learn and evolve, the one thing that makes this story truly unique is how it's scripted.
It might cause an argument, but the first movie feels like it said the bulk of what there is to say about Guy's life, and that a spinoff from this movie will take a bit of luck or a very ambitious story to make it work. There are bound to be plenty of ideas that could come up, and it sounds as though the script to the sequel is already in the works, so it's just a matter of time before people get to see what the thought process is going to be when moving forward with this idea. Thinking that a sequel is going to draw a crowd is easy enough since if the movie ends up featuring other big stars apart from Ryan Reynolds it's likely that people will find it exciting once the news is delivered since the gossip mill will have more to work with. But seeing how the first movie ended it almost feels as though the first movie should have been the only one given that it had a happy conclusion and that any other stories that might have happened could be easily imagined and discussed among the fans. One of the main reasons for saying such a thing is that sequels aren't always the great idea they appear to be, largely because they tend to fall short of expectations unless something is done that builds firmly upon the first movie or that creates a forward push that still pays homage to the first movie, it's often seen that a sequel will flop for several reasons.
The general feeling might be that such a thing can't possibly happen to Free Guy since it introduced the idea that NPCs are not just targets to shoot at or objects to be abused in the game, but the will of the mob is something that people tend to forget is rather fickle. People tend to think one thing for a while and then turn their attention toward something else, and if they recall caring about the thing that came before it's a type of miracle at times, since if something is allowed to become passe, no matter what it is, then it didn't mean that much, to begin with. And like it or not, the idea of watching NPCs instead of interacting with them, however, that might be done, is more akin to watching a movie than to playing a game.
This is one reason that the Free Guy sequel might not pan out as much as some folks think, especially if the idea is that NPCs and how they're treated is still going to be a big part of the movie. There are a lot of different ways the movie could work, and it's a hope that it will be possible when all is said and done. But staying at least a little skeptical helps to keep expectations just low enough that they don't end up rocketing out of control as a new idea comes along.