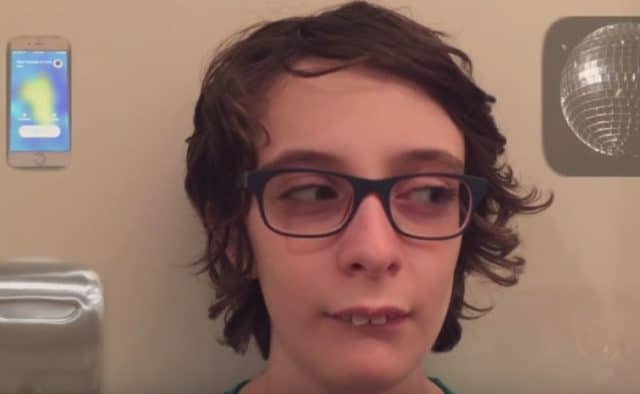 George Yonoulis is a fourth grade student who was asked to do a presentation, he knew what he wanted to do and readily agreed. The nine year old has a form of autism and his teacher thought it would be a good idea if he could explain his condition so his classmates would understand it better. George didn't want to just stand at the front of the room and tell the kids about autism, he had a much better idea.
George Yonoulis filmmaker
George is now a film producer. He created his own music video as the presentation he was requested to make. At the time, he had no idea that the presentation would go viral on the internet. George is the latest YouTube sensation. He lives with his mother, Lisa Jolley in Raleigh, North Carolina. The film short is six minutes in length and it explains why he responds to people differently than most other people do. If he stops talking or suddenly gets angry it's because it sometimes takes him longer to process information than it does for others. This gives his classmates an idea of what he is struggling with so they will understand. The video shows the world that he's just a kid like the rest of them. He likes to have fun and do a lot of the same things. The video highlights some of the things that autism causes.
https://www.youtube.com/watch?v=YIK2yXfrCfw
Lessons learned
Now George's classmates know that he's not being rude when he doesn't respond right away. He has issues focusing on a single thought or sound at times, so now, perhaps, there will be a greater level of understanding. Things that are said to him don't always come across the way that they are said and the translations between what goes in his ears and what ends up in the brain, can become distorted. When people understand why a person does the things that they do, they are far more likely to be understanding and to not become offended. George showed a lot of bravery in makign the video. He also proved to the world that he's a talented young mand who has a flair for making videos. He got his point across in a way that was so impressive that it's already received more than twenty three thousand views on YouTube and counting. The video also inspires other kids who have issues that make them different in some way. We all learn that it's okay to be different.
Final thoughts
We've learned from this young 9 year old filmmaker with autism that people are people and we're all different in some way, but we don't have to all be the same to get along with one another. It's best to avoid jumping to conclusions until we know why some people act the way that they do. We miss out on some very valuable relationships by excluding those who aren't just like us. The kids in his fourth grade class have been privileged to learn these lessons early in life, and George is so open about it that he told them in the video, that if they have any questions, they should just ask.