The Romance comedy genre is full of many classic stories that have all contributed to the success of the genre. One of such films is the 2004 film 50 First Dates. Starring Drew Barrymore and Adam Sandler, we follow a tragic story that is transformed by love. This film explores a range of important themes that are not limited to romance.
The relevance of 50 First Dates has managed to exist long past the film's release and it still ranks high as one of the best romance films of all time. This film was neither the first time nor the last time that Barrymore and Sandler worked together on a romance film. Their chemistry is one of the best things about this very sensitive film.
50 First Dates Central Point Is Around Amnesia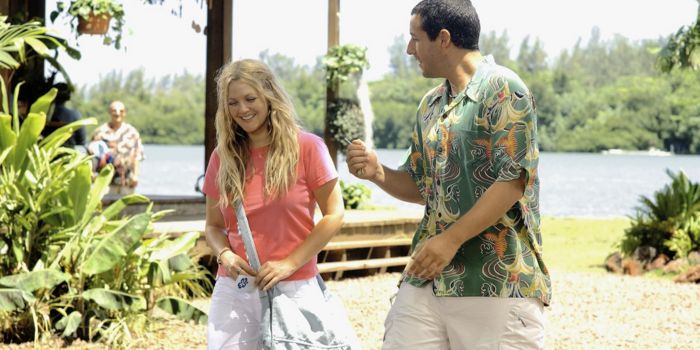 Drew Barrymore is Lucy Whitmore a young woman who lives in Hawaii with her father and brother. One day, womanizer Henry Roth played by Adam Sandler meets her in a cafe and the two hit it off. They agree to meet the next day at the cafe but Withmore has no memory of him, she does not know his name or understand that they had shared the previous day together.
A befuddled Roth discovers that Whitmore was in an accident the previous year where her short-term memory only lasts 24 hours and when she goes to bed she has no memory of the previous day. The charade of her bad memory is preserved by her family and friends who still exist within the time frame around when she lost her memory. Discovering this sets Henry on a path where he pulls off a series of attempts to get Whitmore to fall in love with him every day.
The Characters In This Film Display A Lot Of Tenacity
At the centre of 50 First Dates is a truly tragic event. Amnesia in itself is a terrible sickness. The kind that Barrymore's character suffers from, Anterograde Amnesia takes the already existing tragedy and adds an extra layer to it. While this film exists within the genre of comedy, the characters are able to convey the heaviness of Whitmore's illness.
Henry Roth's tenacity can be applauded, and while it might have started out as a game for him to get her to remember him every day this paid off in the long run. In spite of her disability, Whitmore remains a great person who is kind and caring to not just her family but everyone in general. This care is something that is replicated across the film, done by other characters to each other. It is this care that makes these characters who are in a very rare situation, seem more realistic.
50 First Dates Has A Number of Serious Themes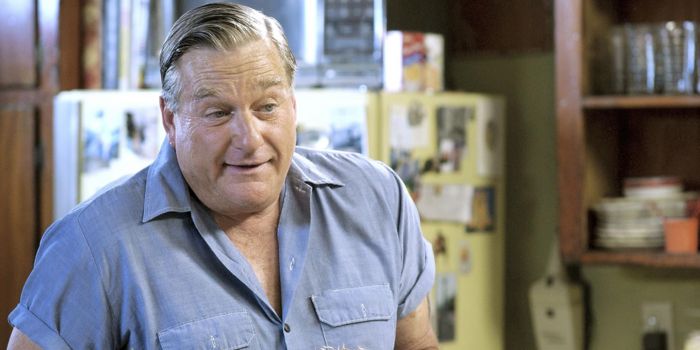 As already stated, this film is a comedy but when it was first written, it was conceived as a drama. Adam Sandler who did some work on the script was responsible for the overall change in tone which is present in the film. However, some of the dramatic elements remain and they are present in its thematic preoccupations one of which is perseverance. The plot's major driving force is the perseverance that Roth displays, as it moves the entire story from point A to B.
The feeling of stagnation is another interesting theme that the film addresses. After the accident, Lucy's family continues to re-enact the day they had planned for her birthday. This places them in a state of limbo where they are not moving forward with their lives just stuck in a past that has long left them behind.
50 First Dates also tackles how disability also affects a person's loved ones. It also criticises the infantilization that happens in the space of care that exists between a disabled person and their caregivers. This is present in Lucy's father's approach to her care and even her relationship with Henry. As the film progresses we see that this changes and she is allowed to have the autonomy that she deserves.
The Impact of This Film Extends to Medical Cases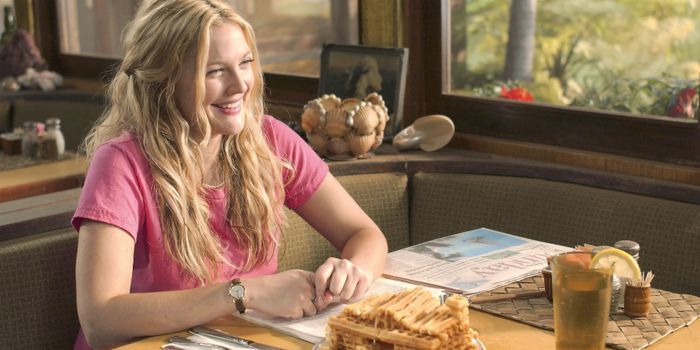 50 First Dates went on to be a huge success with audiences who liked it for a range of reasons. It has also gone on to be remade in different countries. In Japan, it went by its original working title 50 First Kisses, in Iran as Chap dast and in India, it was remade in Telugu as Sathyabhama and in Malayalam as Ormayundo Ee Mukham. Then in Mexico is is known as Como si fuera la primera vez in 2019. The influence of this film also extends to medical practice. An old people's home in New York, Hebrew Home, has experimented with a practice from the film for its residents with Dementia, saying that they learned to do this from 50 First Dates.