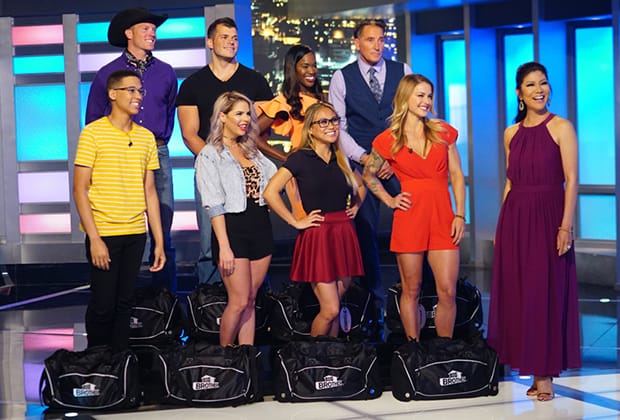 Big Brother has always been an immensely popular show and it is relatively easy to understand why so many people make the choice to tune in week after week. After all, it is a show that focuses a lot more on human nature than a lot of other reality television shows do. That alone makes it interesting enough for most people to watch.
If nothing else, it makes you want to tune in just so you can see what the contestants are doing to each other and to themselves week after week. Remember, they are all trying to win in a place where cameras are always turned on and there is no such thing as privacy. Last night was the premiere of season 19.
Below are five things that might surprise you, so if you haven't watched it yet, you might want to refrain from reading this list until you do.
1. A former contestant is back
One of the most popular contestants from last season, Paul Abrahamian, was invited back for this season, unbeknownst the cast that was already there. He made it to runner-up status last season and then lost to another contestant at the very end. Since he was a favorite on last season's show and still seems to carry a large fan base, the producers started to think that it might be interesting to see what would happen if they brought him back.
2. Things started shaking up right away
There can only be 16 contestants on the show and the addition of Abrahamian meant there were 17. Obviously, somebody was going to have to go right away. That somebody turned out to be Cameron Heard, who never had a chance to get things underway on the show.
3. There was no competition last night
The contestants were left with the decision to compete in order to see who went home or to simply vote on who would be evicted. They chose the latter, which the producers admitted surprised them.
4. Some people had immunity
Abrahamian handed out eight bracelets that granted certain contestants immunity. Out of the half that were left, a vote was taken in order to determine who would be evicted.
5. The Den of Temptation
The name alone implies a lot of mystery and angst. The truth is, the contestants don't even know that it exists yet. If you watched last season's episodes, you might remember the phone booth. Well, it turns out the phone booth is now gone and the door on the other side of where it was located opens up into a secret room known as the Den of Temptation. The producers say it looks like something straight out of a Harry Potter movie and they can't wait to see what will happen when contestants are put in there and tempted in all sorts of ways, depending on whatever they come up with from one week to the next. Unfortunately, no one got to see what it would really be like last night since the contestants decided to vote instead of compete. That should mean that everything is primed and ready for a good episode next time, though.