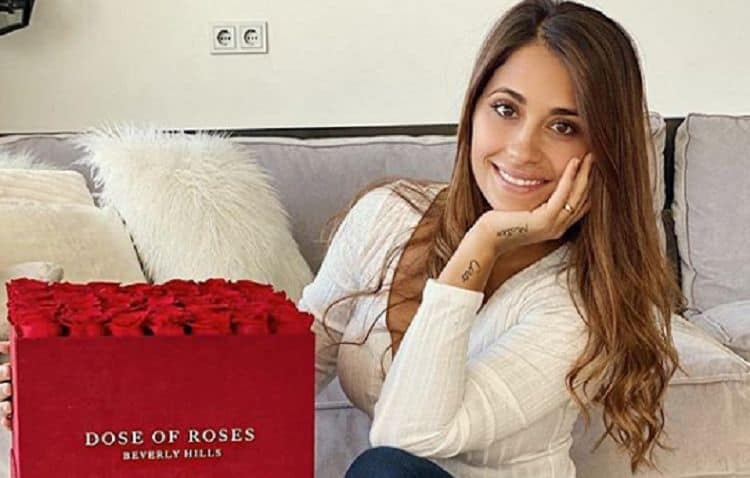 Antonella Roccuzzo has long been known as the girlfriend of Lionel Messi, Argentinian soccer star. For those of you who don't know, the couple has married. The beautiful model was born in Rosario, Argentina and the two share a home country. Antonella likes to keep her personal life private, but there are fans who truly would like to know more about her. Here are five things about Roccuzzo that you didn't know.
She is keeping up with her education
Roccuzzo is not a typical model. Although she is already popular and successful, she continues to further her formal education, particularly in nutrition. She is interested in good health and doesn't subscribe to the practice of starving herself to have an ultra thin body for her profession. She is also pursuing studies in English and Social Communication.
She doesn't crave public attention
This is another characteristic that separates her from many professionals in the modeling industry. Antonella is a private person who has no desire to be in the limelight. She consistently directs all of the attention towards her husband, Lionel Messi.
She is an outgoing person
Antonella enjoys going out shopping with her friends and husband. Although she seems to be on the camera shy side, she really isn't. She attends parties and multiple social events. She also enjoys going to movies and having a rich social life. The fact that she likes to stay out of the limelight has no bearing on her outgoing personality. She just prefers to live as normal a life as possible, despite the fact that she and her husband are both celebrities.
She is a shutterbug
Antonella enjoys taking pictures. In fact, she posts many of them on the internet. This also gives us an insight into the places that she likes to visit. Many of her photographs are taken aboard fancy yachts from various locales in Europe. There are also quite a few on Instagram of she, her son and Messi. We get a good sense of the lifestyle she lives by the pictures of she and her family at lavish parties and social events.
She has a colorful nickname
Most of her fans are not aware that Antonella has the nickname "la negra." Her long black hair and skin color is the reason why her parents gave her the nickname. Her skin color is in between light and dark, which is what inspired them to tag her with the name. The term of endearment stuck.
Antonella Roccuzzo has earned a fair amount of respect because of her successful career, but she is best known as being linked with her soccer superstar husband. If you think that this isn't fair, it's important to know that this is the way she prefers things to be. The gorgeous model is good at what she does, and she enjoys a rich social life, but she prefers to avoid any unneccesary attention in her direction. She enjoys keeping her personal life private, and this is a part of her uniqueness.
Tell us what's wrong with this post? How could we improve it? :)
Let us improve this post!